UCD Horticulture develops 'Top 10 Pollinator-friendly Plants' guide
Posted 17 April, 2023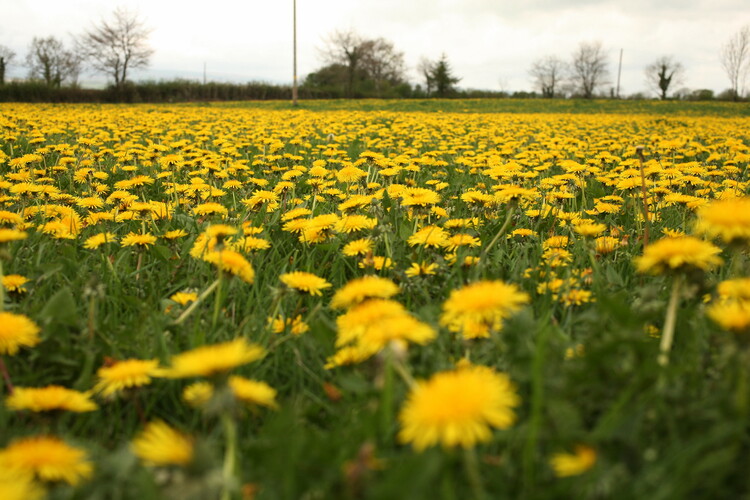 A new guide to help boost Ireland's population of insect pollinators has been developed by UCD Horticulture.
The All-Ireland Pollinator Plan has released a new free resource, 'Top 10 Pollinator-friendly Plants for Different Situations', a booklet containing 24 lists of native and non-native pollinator-friendly plants that are suitable for different urban situations including gardens, hanging baskets, and ponds.
The guide was developed in collaboration with Dr Noeleen Smyth, from the UCD School of Agriculture and Food Science.
The species selected are based on personal observations, the Royal Horticultural Society's 'Perfect for Pollinators' lists, hobbyist websites, and discussions with horticulturalists.
The main purpose of the guide is to highlight some known pollinator-friendly plants for different situations.
"We can all make a difference to the survival of our bees and pollinating insects by planting pollinator friendly plants in our gardens," said Dr Smyth.
In Ireland, there are around 100 different species of wild bees and 180 species of hoverflies, and it is well documented that these insect pollinators, and others such as wasps, moths, butterflies, and ants, are vital when it comes to pollinating crops and wild plants.
However these pollinators are in decline due to a lack of abundance and diversity of flowering plants – to ensure a healthy balanced diet, they need to be able to feed on pollen and nectar from a range of flowers from early spring to autumn.
As wild bees hibernate in winter, the plant suggested in the new 'Top 10' guide are mainly focused on species that flower during this period.
We're thrilled to launch 'Top 10 Pollinator-friendly Plants for Different Situations'

Huge thank you to @noeleenbotanics of @UCDHort for helping develop this free guide

24 lists of pollen & nectar-rich plants from meadows to gardens, planters to ponds!https://t.co/wkLiTAUnVJ pic.twitter.com/C08oL2BC3L

— All-Ireland Pollinator Plan (@PollinatorPlan) April 16, 2023
"We're thrilled to be releasing 'Top Ten Pollinator-friendly Plants for Different Situations', and would like to thank Dr Noeleen Smyth of UCD Horticulture for developing it with us," said Dr Una Fitzpatrick, All-Ireland Pollinator Plan co-founder.
"One of the main threats to pollinators in Ireland is the lack of food, so it's really important that our landscape provides plenty of nectar and pollen-rich plants to help them survive and complete their life cycles."
Adding: "Native plants are the better option, so the first part of the guide focuses on native wildflowers, trees and shrubs, and hedgerows, with advice on how to grow and manage them for pollinators.
"However, there is also a place for non-native, ornamental plants in the right settings, so the second part of the guide looks at non-native ornamental species in different situations like coastal areas, acid and alkaline soils, and urban containers.
"Each list includes advice on how to grow and look after your plants, and when you can expect them to flower. We hope this guideline is a useful tool for anyone wanting grow pollinator-friendly plants, whether you have a meadow, a garden, or even just a window box."
All plants in the 2023 guide have been checked against known invasive species, or species that are at risk of being invasive.
By: David Kearns, Digital Journalist / Media Officer, UCD University Relations
To contact the UCD News & Content Team, email: newsdesk@ucd.ie