UCD spin-out companies secure disruptive technologies innovation funding
Posted 24 April, 2023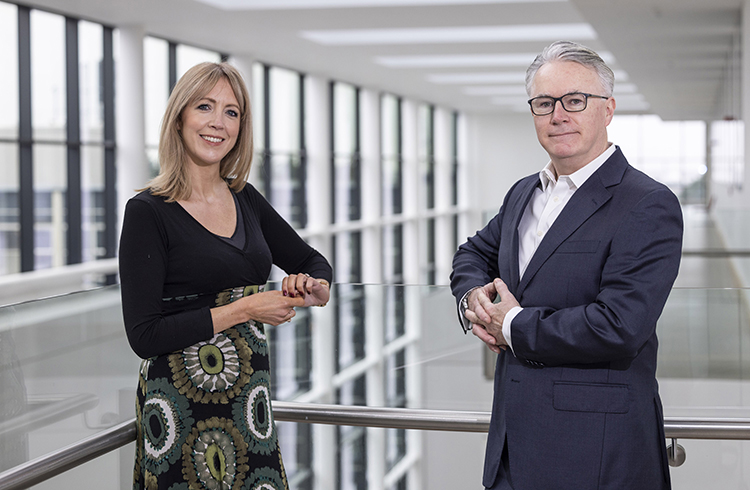 Almost €5 million will be shared by two University College Dublin spin-out companies following investment from the Disruptive Technologies Innovation Fund (DTIF).
The Irish Government has announced €17.8 million for five innovative projects under Calls 4 and 5 of the DTIF and UCD spin-outs PlasmaBound and EpiCapture are consortium members in two of these projects.
Plasma Bound is a consortium member in a project focused on developing novel light-weighting technology for the aerospace industry, and has been approved for €2.5m in funding under DTIF Call 5.
EpiCapture, which is developing a novel urine DNA test to detect aggressive prostate cancer, is the consortium lead in a project called Pro-Active which received €2.1m in the third tranche of awards under DTIF Call 4.
Both companies are both headquartered at NovaUCD - the hub of innovation-related activities at UCD.
"The development of this plasma ablation process by this DTIF project consortium will remove a significant barrier and allow much greater adoption of lightweight materials in multiple areas of the manufacturing process for the aerospace industry and will generate further economic growth in all regions of Ireland and create high-quality jobs for skilled people who live and work in rural Ireland," said Alan Barry, CEO and co-founder, Plasma Bound.
The company, co-founded by Dr James Nicholas Barry, Alan Barry and Xavier Montibert as a spin-out from the UCD College of Engineering and Architecture, is in a consortium led by ÉireComposites Teo.
EpiCapture was co-founded by Associate Professor Antoinette Perry and Edward Simons as a spin-out from the UCD School of Biology and Environmental Science.
"The projects announced are fostering new relationships between businesses and the research sector," said Simon Harris, Minister for Further and Higher Education, Research, Innovation and Science TD.

"These relationships are important for providing opportunities for our graduates to nurture new ideas and apply innovative solutions to the challenges facing society. The Fund is therefore making a substantial contribution to putting talent at the centre of the research and innovation ecosystem, which is one of the five pillars in Impact 2030, our national Research and Innovation Strategy."
The purpose of the DTIF, which is managed by the Department of Enterprise, Trade and Employment with administrative support from Enterprise Ireland, is to drive collaboration between Ireland's world-class research base and industry as well as facilitating enterprises to compete directly for funding in support of the development and adoption of these technologies.
Minister for Enterprise, Trade and Employment, Simon Coveney TD, said: "This [latest] funding will see almost €18 million shared among the five projects, bringing total Government investment to date across five DTIF calls to €306 million.

"This latest investment will leverage a further €13 million from the enterprise partners, bringing total private sector investment in the 91 projects funded to date to €176 million.It is noteworthy that over 88% of this investment is by our indigenous SMEs, thereby making a significant contribution to closing the innovation gap with the higher R&D performing foreign owned multinational enterprises."
Leo Clancy, CEO, Enterprise Ireland added: "The Disruptive Technologies Innovation Fund is delivering real benefit to Irish enterprise and with this announcement it is set to deliver even more, particularly for companies within the Advanced and Smart Manufacturing space. Enterprise Ireland welcomes the significant contribution made by Irish companies awarded under DTIF to date."
By: David Kearns, Digital Journalist / Media Officer, UCD University Relations (with materials from Micéal Whelan, UCD Research and Innovation)
To contact the UCD News & Content Team, email: newsdesk@ucd.ie