Success of UCD midwifery celebrated at All-Ireland Maternity and Midwifery Awards
Posted 25 April, 2023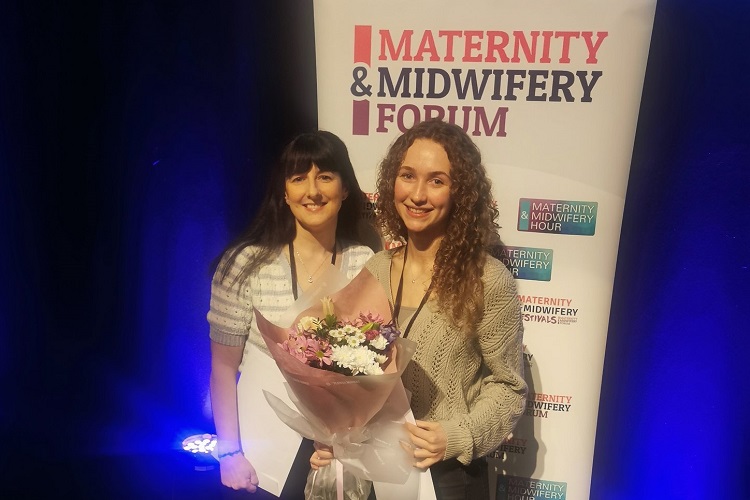 The All-Ireland Maternity and Midwifery Trailblazer Awards has recognised two individuals at University College Dublin for their commitment to maternity and midwifery services.
The 2023 awards, held by the Maternity & Midwifery Forum, recognised outstanding achievement and success in maternity and midwifery over the past year across the island of Ireland.
Named as the winner in 'Highly Commended Midwifery Practice Leader' was Assistant Professor Mary Curtin, lecturer in Midwifery at the UCD School of Nursing, Midwifery and Health Systems.
A registered Midwife and midwife tutor, Ms Curtin was held to have demonstrated excellence in midwifery education.
"She is regularly engaged in clinical practice in a linked clinical partner site where students have placements... [and] she has embraced innovation in teaching and assessment methods in her modules, including peer and self-assessment and debating a topical/controversial aspect of midwifery philosophy or identity," noted the Trailblazer Awards.
The 'Student Midwife Trailblazer Award' was received by Ms Tegan Kavanagh - a Year 4 Midwifery Student at UCD – who was nominated for her "commitment to excellence since starting her BSc midwifery degree programme nearly four years ago".
A co-author on two published articles with different members of the UCD midwifery faculty, Ms Kavanagh was said to have demonstrated "kindness, gentleness, and a firm commitment to women-centred care".
"A very bright future is predicted for the profession with midwifery students like Tegan as a role model for colleagues and other midwifery students," noted the Awards.
The first article co-authored by the Year 4 student was on the topic of neonatal hypoglycaemia and her second was on the care and management of birthing twins during labour.
The Maternity & Midwifery Forum are a series of regional professional development forums in the UK and Ireland for midwives, health visitors, other allied healthcare professionals wishing to update their skills and knowledge around key issues.
Its Awards recognise outstanding achievement and commitment to maternity and midwifery services by those who innovative practice, show leadership or whose exceptional work has made a difference.
Awardees are nominated by their peers and institutions.
By: David Kearns, Digital Journalist / Media Officer, UCD University Relations
To contact the UCD News & Content Team, email: newsdesk@ucd.ie