Coveted ERC 'Proof of Concept' grant for UCD biomedical research
Posted 28 July, 2023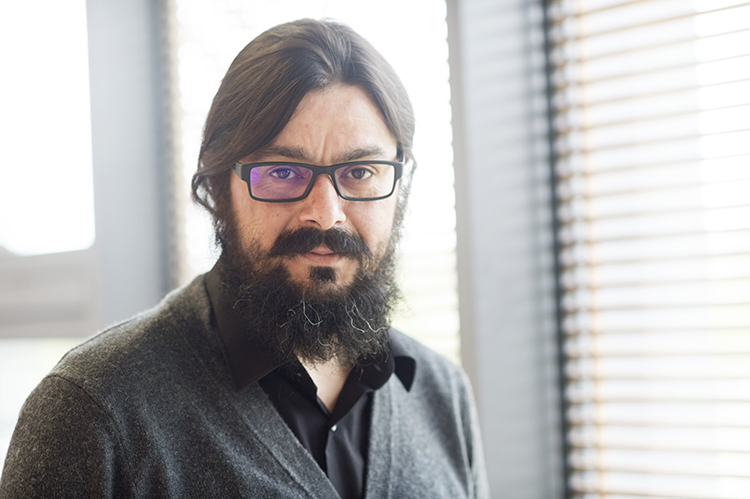 A UCD researcher has been awarded a coveted European Research Council (ERC) 'Proof of Concept' grant to further his investigation into macromolecular crowding in cell cultures, and its use in regenerative medicine.
Professor Dimitrios Zevgolis, from the UCD School of Mechanical and Materials Engineering, was one of three Irish academics among 66 new grantees of the European grant, which aims to help researchers explore the commercial and societal potential of their research.
The grants, worth €150,000, bridge the gap between discoveries stemming from frontier research and the practical application of the findings, and are made available as part of the European Union's research and innovation programme, Horizon Europe.
Director of the Regenerative, Modular & Developmental Engineering Laboratory (REMODEL) at University College Dublin, Professor Zevgolis's ERC Proof of Concept project 'DECIPHER - Decellularised Extracellular Carpets for the Innovative Production of Human Engineered Replicates' builds on a ERC Consolidator Award he received in 2019.
With his team at UCD, Professor Zevgolis has been exploring the power of macromolecular crowding in eukaryotic cell culture - hoping to use the findings in the fields of cell culture technologies, medical devices and regenerative medicine.
"This new programme has been designed to demonstrate feasibility in addressing real-life challenges in an economically-viable, socially-responsible, equitable and sustainable manner, ultimately increasing the international competitiveness of European-based biomedical industries, creating new employment and revenue," he said.

"I am grateful to all REMODEL and UCD personnel and collaborators, funding agencies, and, of course, friends and family for their continued support and patience. This ERC PoC Award is testament to the power of coming together with shared visions to face common challenges."
The full list of ERC grantees for this round of 'Proof of Concept' funding is available here.
The deadline for the third round of the 2023 'Proof of Concept' call is 21 September 2023. For more information about applying, visit here.
By: David Kearns, Digital Journalist / Media Officer, UCD University Relations (with materials from Emma Loughney, UCD Research and Innovation)
To contact the UCD News & Content Team, email: newsdesk@ucd.ie