Debut novel by UCD creative writing graduate wins coveted Kerry Group Irish Novel of the Year
Posted 1 June, 2023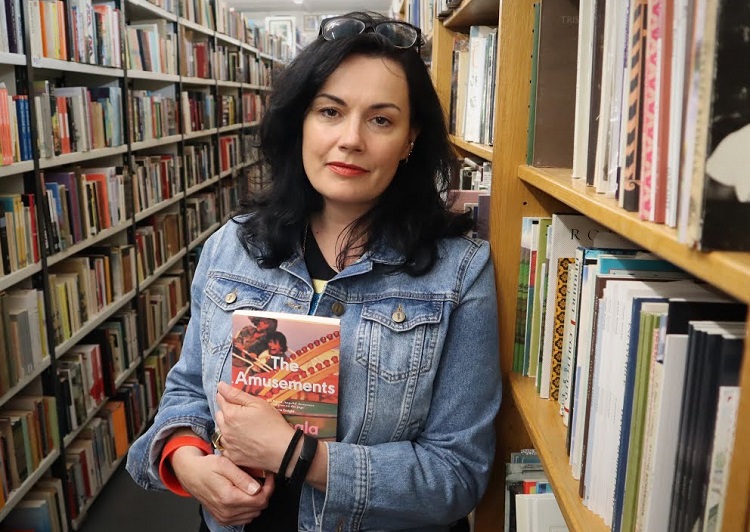 The debut novel from a graduate of UCD's creative writing masters has won Kerry Group Irish Novel of the Year.
Aingeala Flannery's first novel 'The Amusements' was named the winner of the prestigious award and its €20,000 prize at a ceremony marking the opening of the 2023 Listowel Writers' Week, Ireland's oldest literary festival.
An award-winning broadcaster and journalist, the Waterford-native wrote her debut work while completing her MFA in Creative Writing at UCD School of English, Drama and Film in 2019.
Aingeala Flannery winner of The Kerry Group Irish Novel of the Year Award, for The Amusements, published Sandycove, Penguin Random House. The award was presented by Catherine Keogh, Chief Corporate Affairs Brand Officer of Kerry Group. @WeAreKerry @missflannery pic.twitter.com/GRviYdcrOs

— Writers' Week (@WritersWeek) May 31, 2023
Published by Sandycove, the novel is an exploration of life in the seaside town of Tramore, following the lives of two families and their neighbours over three decades.
"We had such a hard time choosing a winner from a fantastically strong shortlist. I believe a bookseller could put any of these novels into a reader's hands with the words, 'Trust me, you'll love it', but we felt Aingeala Flannery's painfully funny first novel, The Amusements, was arrestingly original in its layered portrayal of a community at once tight and divided," said Judges Patrick Gale and Manveen Rana.
Over 50 novels were submitted for the much sought after award, and the final five shortlisted were 'The Colony' by Audrey Magee, 'The Geometer Lobachevsky' by Adrian Duncan, 'Trespasses' by Louise Kennedy and 'The Witches of Vardo' by Anya Bergman.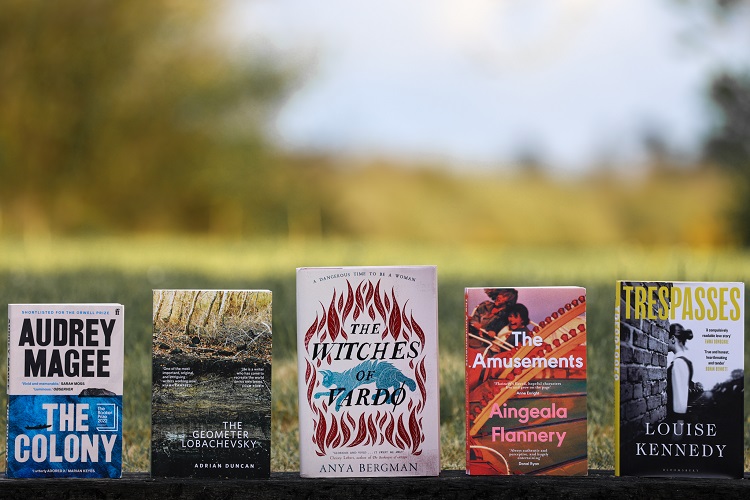 The masters' degree in creative writing at UCD has had several notable graduates in recent years, including Irish fantasy and young adult author Dave Rudden – who wrote what would become the first chapter of 'Knights of the Borrowed Dark', the first book in an acclaimed trilogy by the Cavan writer, while studying at the University.
The UCD School of English, Drama and Film has sought to develop and expand UCD's programmes of undergraduate and postgraduate education in the art and practice of creative writing.
This commitment was strengthen by the appointment of the award-winning novelist and literary scholar Sarah Moss to the role of Assistant Professor of Creative Writing.
Other notable appointees include Anne Enright as Ireland's first Professor of Fiction, Ian Davidson as Professor of Poetry, Julie Morissy as the first John Pollard Newman Fellow of Creativity, Sinead Gleeson as UCD Arts Council Creative Writing Fellow, and Colette Bryce also as UCD Arts Council Creative Writing Fellow.
By: David Kearns, Digital Journalist / Media Officer, UCD University Relations
To contact the UCD News & Content Team, email: newsdesk@ucd.ie