UCD archaeologist Dr Anita Radini wins prestigious Dan David Prize for revealing history's invisible workforce
Posted 1 March, 2023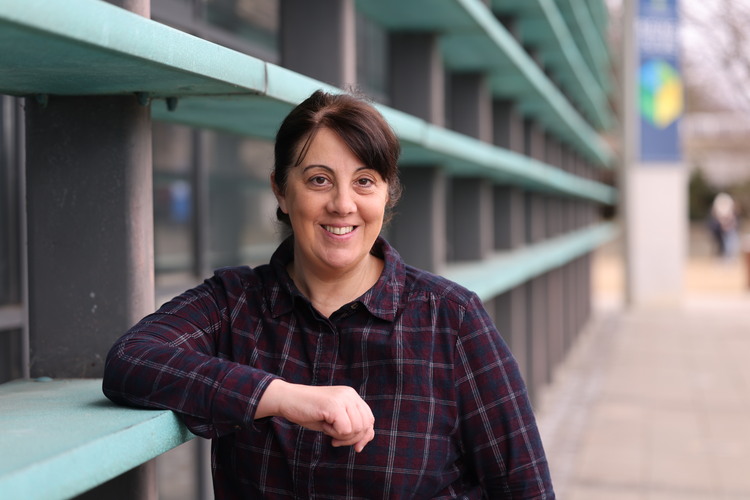 A UCD archaeologist is the first person in Ireland to received the prestigious Dan David Prize - the largest award for history research in the world.
Dr Anita Radini, an Ad Astra Fellow at the UCD School of Archaeology, was named as one of its nine recipients for 2023 in recognition for her pioneering research highlighting the labours of the often invisible craftspeople and workers behind history's ancient monuments and artwork.
"I am thrilled to receive this prize and deeply honoured to be recognised among leading scholars of the human past from all over the world," said Dr Radini.

"I am particularly delighted to see the great diversity of studies and people that were awarded the prize."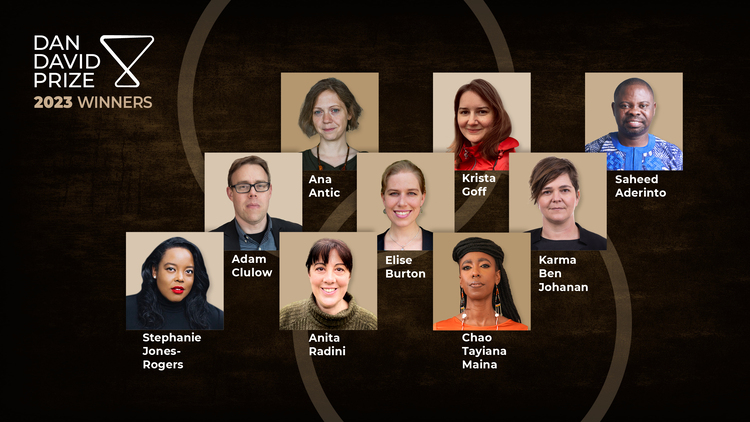 As part of her awarding winning research, the UCD archaeologist analysed the tiny remains of dust in dental plaque on ancient people's teeth to uncover more about their lives.
This work helped illuminate the role of women in mediaeval crafts, challenging the widespread assumption that male monks were the sole producers of books in the Middle Ages.
Her team identified particles of blue pigments in the dental plaque of a mediaeval woman's remains as lapis lazuli, a stone more precious than gold at the time.
These findings were the first to provide direct archaeological evidence from skeletal remains that women were involved in illustrating mediaeval manuscripts.
"Multiple aspects of an individual's life history are preserved in their teeth for millennia," Dr Radini said.
"These people were exposed to particular kinds of dirt when practising their crafts - wood carving, traditional leather work, fabric dyeing, etc. By approaching the human mouth as a 'depositional environment' and using Experimental Archaeology, we can reveal more about who they were and the conditions they worked in."
Anita Radini @AnitaRadini of @ucddublin, winner of the #2023DanDavidPrize, is an "archaeologist of dirt" who analyzes the tiny remains of dust that collect in dental plaque, and uses them to learn about the work lives and environments of people in the past. pic.twitter.com/89jlTLvUnj

— Dan David Prize (@DanDavidPrize) February 28, 2023
Professor Orla Feely, UCD Vice-President for Research, Innovation and Impact and UCD President Elect congratulated Dr Radini, saying it was "wonderful to see a UCD archaeologist recognised on such a global and high-profile platform.

"We are very proud of Anita's research and I look forward to seeing it continue to flourish."
The Dan David Prize Selection Committee added: "[Dr] Radini studies the elements present in dental calculus in order to obtain data on diet, activities and health.

"This is a radically pioneering line of research with extraordinary potential to answer fundamental questions about the lifestyles and environmental contexts of past populations… [this] multi-disciplinary approach to past diet, environment and health has important implications for society today."
The other winning projects from this year's Dan David Prize - who work in Kenya, Denmark, Israel, Canada, and the United States - include a virtual reality tour of mediaeval Angkor Wat, a digital archive of disappearing architecture in Kenya, as well as explorations of interfaith rifts after the Holocaust, illicit sexuality in colonial Nigeria and white women's complicity in slave ownership in the US South.
Each will receive $300,000 in recognition of their achievements as emerging scholars and to support their future endeavours in the study of the human past.
Announcing the winners of the #2023DanDavidPrize - the world's largest history prize. They will each receive $300,000 in recognition of their contribution to the study of the past and to support their future endeavors. Learn more: https://t.co/aBBNg0Ux5R pic.twitter.com/xsGL5FSZGo

— Dan David Prize (@DanDavidPrize) February 28, 2023
"Our winners represent the next generation of historians," said Ariel David, board member of the Prize.

"They are changing our understanding of the past by asking new questions, targeting under-researched topics and using innovative methods.

"Many of the winners we are recognising today are in the early stages of their careers, but they have already challenged how we think about history. Understanding the past, in all its complexity, is critical to illuminating the present and confronting the challenges of the future."
All nine winners for 2023 will be honoured at the Dan David Prize Award Ceremony in Tel Aviv this May.
By: David Kearns, Digital Journalist / Media Officer, UCD University Relations