UCD tops QS World University Rankings by Subject in Ireland with 42 world-ranked subjects and 4 top-50
Posted 23 March, 2023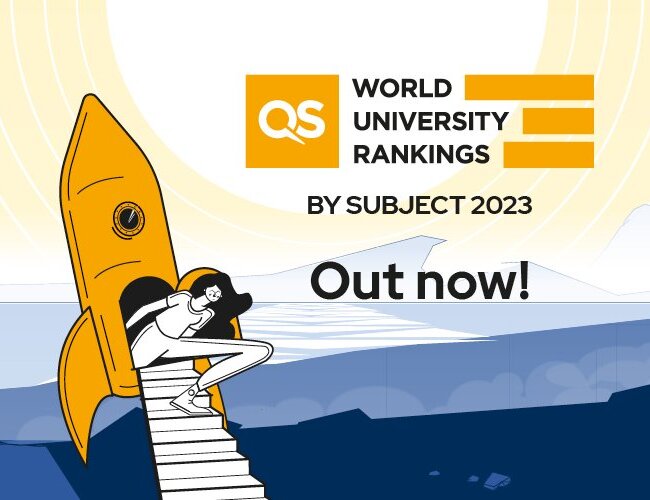 Four subjects at University College Dublin have been ranked amongst the best in the world, achieving a top-50 listing in the latest QS World University Rankings by Subject.

The four subjects to receive the impressive top-50 ranking are:
Library & Information Management, 23rd and highest ranked subject in Ireland.
English Language & Literature, 39th.
Veterinary Science, 39th.
Petroleum Engineering, 40th.
Alongside four subjects ranked in the Top 50, UCD has nine other subjects now ranked in the QS top-100 and, in total, 36 subjects among the Top 200.
Top 100 rankings
Arts & Humanities

Archaeology

English Language & Literature
History
Performing Arts
Philosophy
Social Sciences & Management

Law
Library & Information Management
Sports-related Subjects
Politics & International Studies
Life Sciences & Medicine
Agriculture & Forestry

Nursing
Veterinary Science
Engineering & Technology

In the 2023 edition of the world's most-consulted university rankings, UCD continues to be named among the best universities globally across 42 out of 54 subjects, and it remains Ireland's strongest institution in the league table.
Six subjects at the University saw their positions improve from last year, with Library & Information Management its highest performing subject at 23rd, while 27 subjects remained unchanged from 2022.
The QS classification of Arts & Humanities remains UCD's strongest broad subject area - ranked at 104th for 2023.
Performing Arts, Social Policy & Administration and Philosophy at UCD are now ranked number 1 in Ireland, alongside 17 other subjects.
Commenting on the subject rankings, Professor Mark Rogers, Acting President, UCD said: "In Ireland, UCD is ranked number one in twenty subjects, reflecting our academic strength and breadth.
"This breadth is demonstrated when we look across the main measurement criteria. Our highest scoring subject under Academic Reputation is English Language and Literature, and under Employer Reputation the highest scoring subject is Sports-related Subjects. Veterinary Science scores the highest under Citations per paper and Business & Management Studies has the highest score in H-index. The IRN index is not used in all subjects but where it is used, the best performance is in Computer Science.
"I am quite sure that we are on a very positive trajectory for subjects across all categories into the future".
Globally, American universities lead in 32 subjects, with Harvard being the strongest-performing institution - ranking first in 14 subjects, two more than in the 2022 listings.
The QS Subject Rankings are based on five criteria: Academic Reputation, Employer Reputation, Citations per Paper, H-Index, and International Research Network (IRN) Index, and are compiled from three main data sources: global academic reputation survey, employer reputation surveys, and Scopus data.
In 2022 the methodology changed for the broad subject area rankings with the introduction of the IRN Index.

The IRN is a measure of the ability of institutions in "establishing stable research collaborations and reflects the ability of institutions to diversify the geography of their international research network".
To contact the UCD News & Content Team, email: newsdesk@ucd.ie