Royal Irish Academy welcomes eleven UCD members into new Young Academy of Ireland
Posted 30 March, 2023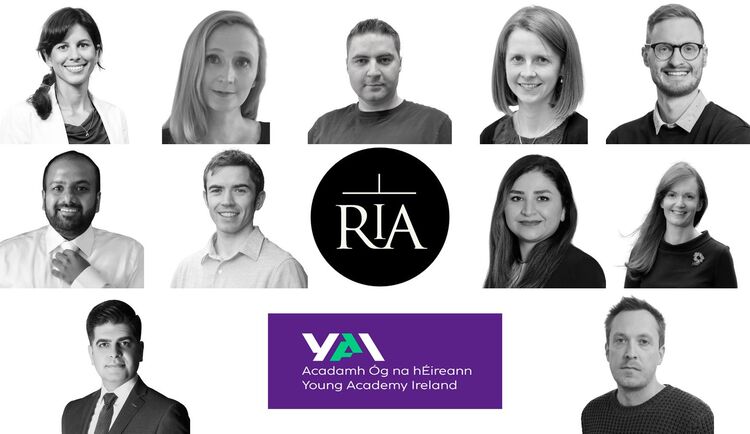 Eleven UCD academics and researchers are among the first to be admitted to the Royal Irish Academy's new Young Academy of Ireland - a network for early career researchers and innovators (ECRIs) aimed at fostering equality, diversity and inclusion, and developing networks and skills.

The multidisciplinary forum will allow members to exchange diverse views and experiences, as well focus on a broad range of programmes including mentoring, peer support, policy debate, respond to societal challenges and international and interdisciplinary collaboration.

The new Academy will also engage in outreach activities, helping to improve public understanding of how research works and its contribution to society.

The first 40 members of the Young Academy of Ireland (YAI) are from Ireland and Northern Ireland and were selected after a competitive recruitment process launched by the Royal Irish Academy (RIA) last year.

The successful candidates include researchers, academics, scientists, innovators, clinicians, economists, and professionals who have each made a significant contribution to their field and beyond their individual disciplines

The 11 UCD academics and researchers chosen as inaugural members are:
The YAI members are represented among Life Sciences, Physical, Engineering, and Computer Sciences, Arts, Humanities and Social Sciences, Business and Technology.
The 40 new members will officially take up their post on 25 April 2023, and membership of the Youth Academy runs for for years.

'We are proud to announce the members of the new Young Academy of Ireland. The Royal Irish Academy has established this platform for early career researchers to empower talented, emerging leaders and future leaders, and to give early career researchers a distinct voice in research and policy discussions," said Professor Pat Guiry, new elected RIA President and Full Professor of Synthetic Organic Chemistry at the UCD School of Chemistry and Director of the Centre for Synthesis and Chemical Biology.

"The first cohort of Young Academy members are based across the island of Ireland and are planning to make a significant contribution to society by addressing many pressing national and global challenges.

"I wish the new Young Academy members every success in their endeavours and I look forward to working with them in the years ahead and to seeing the fruits of their important research.'
The YAI joins the global initiative of Young Academies, with the YAI becoming the 51st Academy to join the Young Academy movement.
This new Academy is supported by the RIA and Accenture.
"The Young Academy brings together early career researchers who are accomplished and skilled in a wide range of disciplines and will collectively contribute to a prosperous and better Ireland and beyond our shores," said Medb Corcoran, Ireland Lead, Accenture Labs.

"We are pleased to support this forum and I look forward to the exciting opportunities and projects the Young Academy Members will undertake to find ground-breaking solutions to the challenges facing societies now and in the future."
By: David Kearns, Digital Journalist / Media Officer, UCD University Relations
To contact the UCD News & Content Team, email: newsdesk@ucd.ie