Opinion: Gender Pay Gap - How new EU pay transparency laws will make men and women's wages more equal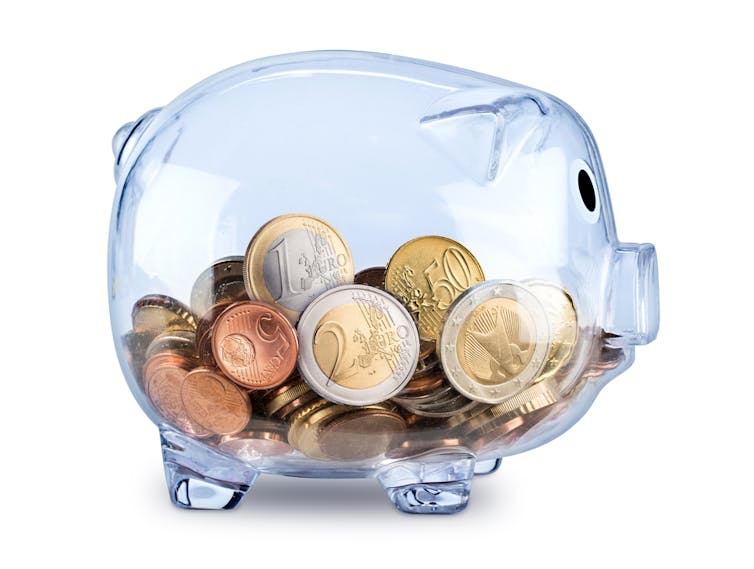 Even though 90% of Europeans think it's unacceptable for women to be paid less than men, the average EU gender pay gap remained close to 13% in 2021. And there has been only a 4 percentage point decrease over the previous decade. This is despite the EU encouraging member states to implement legislation and policies to improve gender pay equality for decades.
Fortunately, a new EU pay transparency directive, adopted in April, will help to close this gap further. But even with this new law, this will not be an easy task. It will mean overcoming some significant drivers of wage inequality between men and women, including unconscious bias and stereotyping, differences in negotiation tactics and even new technology such as artificial intelligence.
The gender pay gap is the difference between the average gross hourly earnings of the total number of female and male workers. It covers all workers employed within a country, sector or organisation. So, it differs from the right to equal pay, the right of an individual female worker to be paid the same as a male worker doing equal work or work of the same value.
The causes of the gap are complex and interrelated. The unequal division between genders of paid and unpaid work (impacting career choices and working patterns) has been blamed. And so have conscious and unconscious biases, gender stereotypes that influence educational and occupational choices, and the concentration of women in low-paid jobs.
There is also evidence that the pay gap has been partly driven by gender differences in pay negotiation styles, as well as so-called "information asymmetries" – when employers have more information about salaries than job applicants and workers.
Fears are also growing that the use of AI technologies to shortlist job applicants will only deepen the gap since they may be biased towards male applicants.
What is the pay transparency directive?
The right to equal pay has been recognised by EU law since 1957. And although eliminating the gender pay gap is not formally required by EU law, reducing it is part of the "European pillar of social rights" (pillar 2), a priority in the EU 2020-2025 gender equality strategy, and part of the United Nations' sustainable development goals to be achieved by 2030.
The EU's new directive includes individual and collective measures to improve accessibility to pay information, as well as to support enforcement of these rights. It will help workers or jobseekers better understand their position in the wider pay structure of a company or industry. It also includes collective measures to ensure employers share aggregated pay data broken down by gender, both internally and publicly.
The EU has designed its directive to avoid disclosing sensitive personal data, as well as ensuring costs for employers are not excessive.
Among the directive's individual measures is the right for workers to obtain pay information about other workers doing equal work from an employer. This helps people take action if their right to equal pay is not respected by their company.
During recruitment, job candidates also have a right to be informed about pay levels they can expect at the position they are applying for. The directive also ensures their right not to be asked about their pay history. This aims to help overcome gender biases and ensure more equitable pay negotiations.
The directive's collective measures will require organisations with more than 100 employees to publish their gender gaps regarding total pay and variable pay (such as bonuses). Employers will also have to publicly disclose the proportion of workers receiving bonuses by gender and the proportion of women among the highest, upper-middle, lower-middle and lowest earners.
Employers will also have to disclose their internal gender pay gap by job category. This will facilitate comparisons between companies for current and prospective workers, consumers and shareholders. Disclosing this information internally can help employers and worker representatives uncover gender biases in pay structures. It can also give unions more leverage during collective pay negotiations.
Will the directive reduce the gender pay gap?
Pay transparency alone cannot address all the causes of the gender pay gap. But it can help reduce information asymmetries by decreasing an employer's power to set wages and making it easier for workers to identify and act against pay discrimination.
Evidence is mounting that pay transparency measures similar to those in this directive can help reduce the gender pay gap. For instance, a study on Danish legislation requiring internal pay reporting showed that the increased transparency reduced the gender pay gap by 13%.
There were even better results in a UK study: an 18% reduction in the pay gap in hourly pay following the adoption of pay transparency legislation in 2017. Another study focusing on public salary disclosure in Canadian universities estimated a gender pay gap reduction of approximately 20%-40% after legislation was introduced.
Recent research also shows what's likely to make pay transparency measures more effective. This includes publicly disclosing pay information, strong enforcement systems (for example, with proportionate sanctions) and a high degree of union scrutiny. Most of these factors can be found in the new EU directive.
These new rules won't tackle the complex drivers of the gender pay gap alone. But by focusing on both pay transparency, as well as enforcement mechanisms, the EU's new directive is a powerful step forward to combat pay inequality between men and women.
By Sara Benedi Lahuerta, Assistant Professor in Law, University College Dublin; Katharina Miller, Adjunct professor, IE University, and Laura Carlson, Professor in Law, Stockholm University
This article is republished from The Conversation under a Creative Commons license. Read the original article.