Smurfit Executive Development is 35th globally in latest Financial Times rankings
Posted 24 May, 2023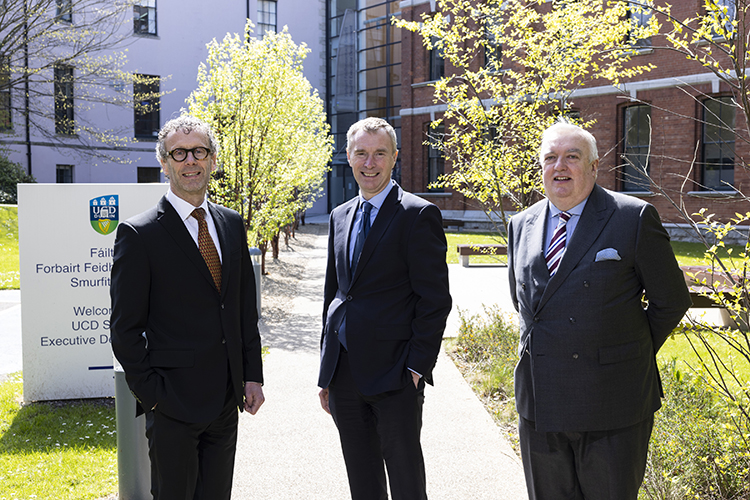 UCD Smurfit Executive Development (SED) remains one of the top education destinations for executives globally, according to the latest Financial Times' ranking.
The only Irish business school included in the 2023 Open Enrolment listings, the SED has been ranked 35th globally, and 21st in Europe, in the latest report on executive education programmes.
"To be ranked 35th in the world is an outstanding achievement and speaks to the depth and breadth of our faculty expertise and the premium that our participants place on original thinking and continuous personal development," said Professor Joe Peppard, the new SED Academic Director.
"As a global leader, UCD Smurfit Executive Development has a track record of enhancing participants' leadership skills at the highest levels, allowing them to immediately give back to their organisations to advance business and team performance.

Adding: "Satisfaction and reputation are evidenced by growing participant numbers year on year, and with many attendees returning for additional programmes, we will continue to play a significant role in supporting Ireland's economic growth."
Within this year's ranking criteria, UCD Smurfit Executive Development is globally ranked 25th place for 'New Skills and Learning', 28th place for 'Aims Achieved' and 28th place for 'International Location' - highlighting the extent to which programmes are run outside the school's base country and region.
The SED's reputation for the quality of its programmes, its participants, and its faculty was testament to its "vibrant and transformative thought-leadership and educational environment" said Professor Anthony Brabazon, UCD College of Business.
"In today's challenging and dynamic environment, excellence of business leadership and the continued up-skilling of all leaders is more important than ever."
UCD Smurfit Executive Development is to see a significant expansion in its offerings at both individual executive and organisational levels in the coming years as part of the UCD College of Business 2022-2026 strategic plan.
By: David Kearns, Digital Journalist / Media Officer, UCD University Relations (with materials from Beth Gormley, UCD College of Business)
To contact the UCD News & Content Team, email: newsdesk@ucd.ie