Opinion: The Canterville Ghost - Oscar Wilde's ghost story gets new life in this funny and stylish animated adaptation
Posted 21 September, 2023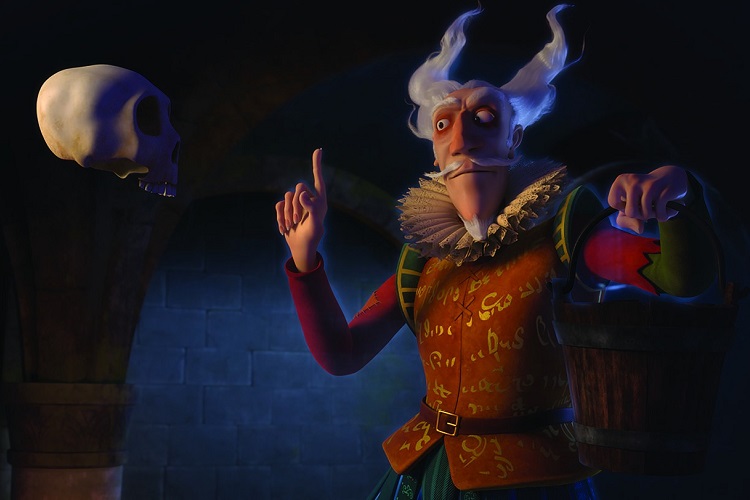 Oscar Wilde's The Canterville Ghost feels quite ghostly itself, doomed to walk the earth through its many adaptations. There have been at least 14 television versions, the most recent in 2021, and it has not been long since cinemagoers encountered director Yann Samuell's French-Belgian version, Le Fantôme de Canterville (2016).
Yet Oscar Wilde's comic ghost story of 1887 was something of a late developer in this respect. While there was a comic opera in 1905 (Das Gespenst von Matschatsch) and a Spanish play in 1929 (El Fantasma de Canterville), no film version appeared until MGM's loosely-adapted 1944 production.
The film took the rather unlikely path of turning Wilde's lighthearted Victorian fantasy into a wartime tale of a cowardly soldier (Robert Young) finding his courage, aided by the ghost (Charles Laughton) and child star Margaret O'Brien.
Perhaps adaptations were slow because Wilde's story seemed very much of its time. The Canterville Ghost owes something to the America v Britain comedy of Tom Taylor's play, Our American Cousin (1858) that sees a rich American try to mix with British aristocrats.
Its main inspiration, though, was the many Victorian magazine stories in which the new inhabitants of old houses encounter troubled spirits. Peace is restored when some past wrong has been righted, often with the discovery of the ghost's earthly remains.
Wilde imagined a somewhat different scenario. An American family, the Otises, buy Canterville Chase. The house is haunted by a 17th-century spectre, Sir Simon de Canterville. Having murdered his wife, and been killed in turn by her family, his lot is to haunt the corridors of the manor house until a prophecy is fulfilled.
But, in fact, it is the modern Americans who bedevil Sir Simon. They laugh off his horror routines, treat the house's mysterious bloodstains with Pinkerton's Champion Stain Remover and offer him Tammany Rising Sun Lubricator to quieten the clanking of his chains.
The boisterous young Otis twins make his life a misery until their kindhearted sister Virginia frees the ghost from the spell that binds him with her tears and prayers. The 1880s was an era of real "dollar princesses" marrying English aristocrats and the story closes with Virginia receiving "the coronet, which is the reward of all good little American girls" when some years later she weds the young Duke of Cheshire.
Updating Wilde's world
The 2023 Canterville Ghost film, directed by Kim Burdon, is a clever and stylish animation. The distinguished cast includes Stephen Fry as Sir Simon, supported by Hugh Laurie, Emily Carey, Imelda Staunton, Toby Jones, Miranda Hart and Meera Syal.
The 1880s setting is changed to 1900 and the Otises arrive in a state of the art motorcar. Hiram Otis (David Harewood) wastes no time in having Canterville electrified, much to Sir Simon's chagrin.
A number of characters are added to the story – most significantly the genial gardener, who is also the grim reaper (Laurie) and the vicar's wife, Algernean Van Finchley (Hart), who is an amateur ghost hunter.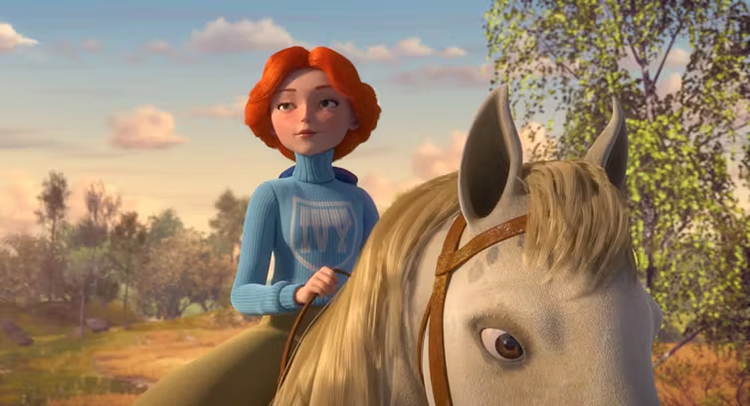 Virginia is not the little girl of Wilde's story, but a confident and athletic young woman Credit: Signature Entertainment
Sir Simon is made a more sympathetic figure. In this version, the story that he was a cruel aristocrat who killed his wife Eleanor is untrue and he was in fact devoted both to her and to the stage. The flashbacks to his past are beautifully rendered and appear to be inspired by Victorian toy theatres.
The film revolves around two love stories: that of Sir Simon and his beloved Eleanor, separated for 300 years, and the emerging romance between Virginia Otis (Carey) and their neighbour Henry, the accident-prone young Duke of Cheshire (Freddie Highmore).
Virginia is not the little girl of Wilde's story, but a confident and athletic young woman in riding breeches, who wants a life of adventure, not to "be someone's wife".
Stylish animation
There are fine animated set pieces, including a lavish banquet thrown by the Otises that Sir Simon turns into a flaming disaster zone. But the standout sequence is in the "Garden of Death", where Virginia secures Sir Simon's release.
In Wilde's story, Virginia's experience in the garden happens off stage, but here it provides an extended action sequence in which the affable gardener reveals himself as the grim reaper. Sir Simon, Henry and Virginia have to duel with him as he morphs from one monstrous avatar to another. The garden itself is shown in a different visual style to the rest of the film, evoking the Golden Age children's illustrations of artists such as Edmund Dulac and Kay Nielsen.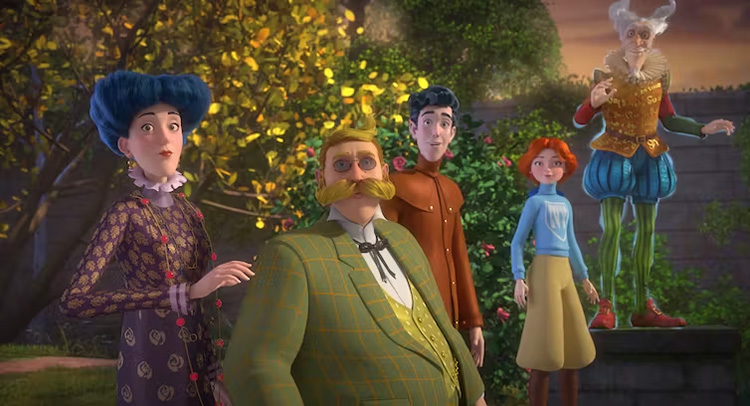 The American Otis family Credit: Signature Entertainment
In the end, as in Wilde's original, love does indeed prevail over death and Sir Simon is at last free. Virginia marries Henry and we see them fly off together into the future – she, of course, is at the controls.
With its stylish and imaginative animation, glittering cast and general good humour, The Canterville Ghost is a likeable film, presumably aimed at a family audience in search of a new take on a classic tale.
The credits suggest a complex international backstory, one involving British writers and directors (Space Age Films and Sprout Pictures), Indian animators (Toonz Media Group) and British and Irish government funding, as well as American finance and distribution.
The film itself, however, stays fairly close to Wilde's vision of an Anglo-American world order, in which rich Americans mingle with the English titled classes. Perhaps that was meant to be part of its nostalgic appeal.
By Nicholas Daly, Professor of Modern English and American Literature, University College Dublin
This article is republished from The Conversation under a Creative Commons license. Read the original article.