UCD appoints Professor Colin Scott as Registrar and Deputy President
Posted 21 September, 2023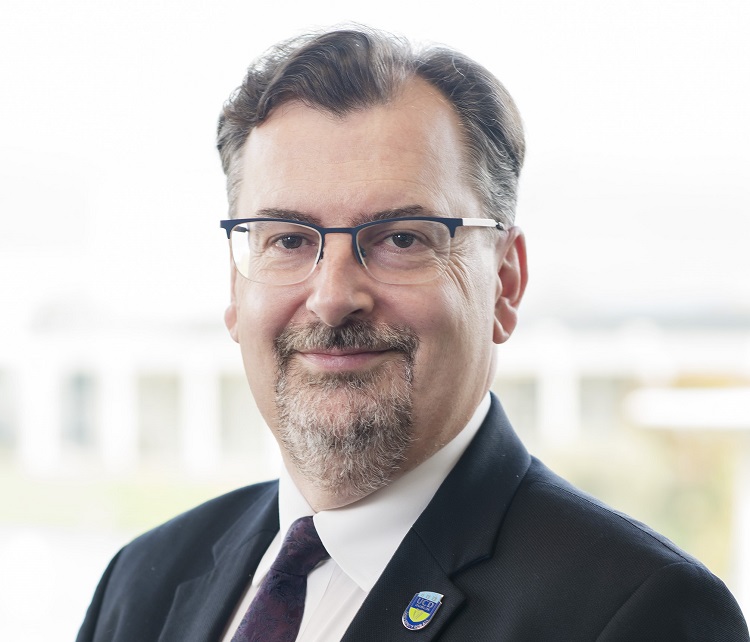 Professor Colin Scott has been named as the new Registrar, Deputy President and Vice-President for Academic Affairs for University College Dublin.
An internationally recognised expert on regulatory governance, with particular interests in accountability, private regulation and reflexive governance, Professor Scott is currently Principal of UCD College of Social Sciences and Law, Dean of Social Sciences and Vice-President for Equality, Diversity and Inclusion at the university.
Speaking of the appointment, UCD President Professor Orla Feely said: "Colin is a creative and dynamic academic leader, with a strong focus on our students."
"He has led the transformation of social sciences undergraduate education, the diversification and growth of graduate programmes and growth in research in the social sciences and related disciplines at UCD.
"As UCD's first Vice-President for EDI, Colin has led on the development of policy, strategy and structures which underpin UCD's commitment to further developing an inclusive culture for students and employees of the University," added President Feely.
"Previously, as Dean of Law, Colin led the diversification of entry into UCD's law programmes and the expansion of legal education to embrace more experiential and clinical approaches to learning in the then new UCD Sutherland School of Law building.
"I greatly look forward to working closely with Colin to deliver on our shared ambitions for UCD," concluded President Feely.
"I feel honoured to be appointed to this important leadership role in our great University," said Professor Colin Scott on the announcement.
"I look forward to working with our President, and with colleagues and students across the University, to build strategically on UCD's immense strengths.
"I envision UCD with highly distinctive offerings for learning and student experience characterised by excellence, inclusion and connectedness, with structures which support both employees and students to adapt to our changing world and to flourish," he added.
I am delighted that @ucddublin Governing Authority today approved the appointment of Prof. @ColizScott as UCD Registrar, Deputy President and VP for Academic Affairs. Colin is a creative and brilliant colleague, and I greatly look forward to working with him in his new role. pic.twitter.com/YAIdcyuFKD

— Orla Feely (@OrlaFeely) September 21, 2023
Professor Colin Scott joined UCD as Professor of EU Regulation and Governance in 2006, moving from the London School of Economics where he was the first director of the innovative interdisciplinary MSc in Regulation.
He has been a Senior Research Fellow in Public Law at the Research School of Social Sciences, Australian National University, and was Professor at the College of Europe, Bruges.
He was a research associate of the ESRC Centre for the Analysis of Risk and Regulation (CARR) at the London School of Economics and Director of the UCD Centre for Regulation and Governance. He is a co-author of the Irish State Administration Database (www.isad.ie).
Professor Scott was appointed by An Taoiseach to the National Economic and Social Council in 2022, and is a member of the Irish Research Council and Board of The Conversation UK.
He was a Board member of the Institute for Public Administration and Convenor of the European Consortium for Political Research Standing Group on Regulatory Governance. He has also chaired the Irish Universities Association Vice-Presidents for Equality Diversity and Inclusion (EDI) Group.
Professor Colin Scott will take up the new post on 01 December 2023.
Professor Barbara Dooley will continue as Acting Registrar, Deputy President and Vice-President for Academic Affairs at University College Dublin until 30 November 2023.
UCD President Professor Orla Feely thanked Professor Dooley for her outstanding work in the role to date.
To contact the UCD News & Content Team, email: newsdesk@ucd.ie