UCD academics among 15 Franco-Irish research projects chosen for Ulysses Scheme
Posted 26 September, 2023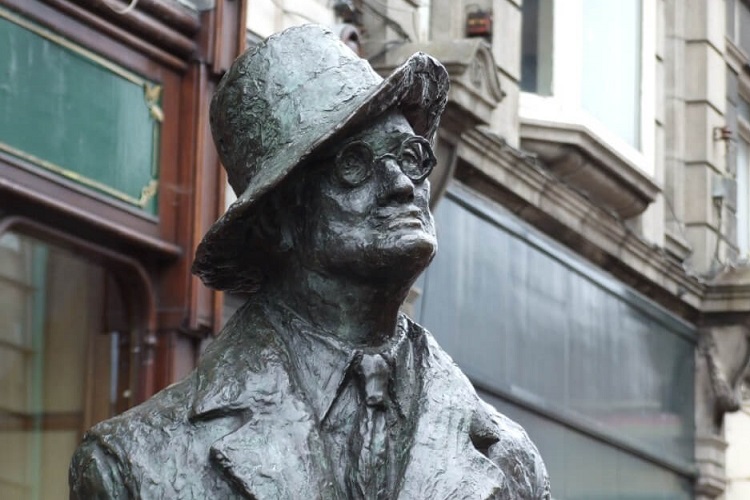 Three UCD academics have been named 2023 recipients of the prestigious Ulysses Scheme – a joint funding partnership between the Embassy of France in Ireland and the Irish Research Council that fosters the exchange of ideas and approaches between researchers based in Ireland and France.
The programme funds reciprocal travel between the two countries and provides critical seed funding across all disciplines.

Barriers to non-motorised modes of transport for children and young people in disadvantaged urban areas; how administrative burdens may be a reason for the gap between climate aspirations and climate actions in Ireland and France; and optimising end-of-life care in hospital emergency departments for people with advanced cancer are among the 15 new research projects to be receive funding the Ulysses Scheme for 2023.
The UCD projects selected are:
• Professor Judith Harford, UCD School of Education – 'Women, agency and the promotion of Franco-Irish cultural relations, 1850-1950'; Partnering with Professor Rebecca Rogers, Université Paris Cité.
• Dr Margaret Samahita, UCD School of Economics – 'Who suffers more from paperwork? Comparing Administrative Burdens Across Ireland and France as Barriers to Implementation of the National Climate Action Plans'; Partnering with Professor Angela Sutan, Burgundy Business School (LESSAC).
• Dr John Sheekey, UCD School of Mathematics and Statistics – 'Complexity in Rank-Metric Codes and Semifields for Cryptographic Applications'; Partnering with Professor Jean-Guillaume Dumas, Université Grenoble Alpes.
The Ulysses Scheme is named after James Joyce's famous novel to celebrate the Joycean links between Ireland and France.
"The Embassy of France in Ireland is delighted to continue our longstanding collaboration with the Irish Research Council and to see the exceptional standard of collaborative research being supported under the Ulysses scheme," said French Ambassador to Ireland, H.E. Mr. Vincent Guérend.

"The topics being addressed in the latest projects selected for funding are urgent and significant, and the exchange of knowledge between the Irish and French researchers collaborating together will greatly enhance their investigations and outputs.

Adding: "I would like to thank the scheme's strategic partners and to congratulate them on their continued support in recognising the vital role that researchers in Ireland and France play in solving real-world problems, especially by coming together.

"Their commitment to the Ulysses programme in its evolvement to focus on priority aspects relating to health, climate, renewable energy and other areas besides is remarkable."


Today @IrishResearch and @FranceinIreland / @CampusFrance congratulate 15 new Irish-French collaborations funded through #Ulysses. With huge thanks to our strategic funding partners - @SEAI_ie @EirGrid @ademe @rte_france

Read about the awardees here: https://t.co/K4JdPfdiUW

— IrishResearchCouncil (@IrishResearch) September 26, 2023
Welcoming the new 15 projects funded under the Ulysses programme, Peter Brown, Director of the Irish Research Council, said: "More than 700 awardees have participated in the Ulysses scheme since it began in 1997, and a 2019 study of 81 French principal investigators who were awarded Ulysses funding between 2003 and 2017, showed that 73% of collaborations continue after the end of the funded project, such as via Horizon Europe funding and other European funding."

The Ulysses Scheme is funded and administered by the Irish Research Council in Ireland in collaboration with the French Ministry of Foreign Affairs, the Embassy of France in Ireland and Campus France.

Selected projects are also supported by strategic partners, namely EirGrid, Réseau de Transport d'Électricité, the Sustainable Energy Authority of Ireland and ADEME — the French Environment and Energy Management Agency.
By: David Kearns, Digital Journalist / Media Officer, UCD University Relations
To contact the UCD News & Content Team, email: newsdesk@ucd.ie