Spin-out firm SiriusXT to compete in Irish early-stage company finals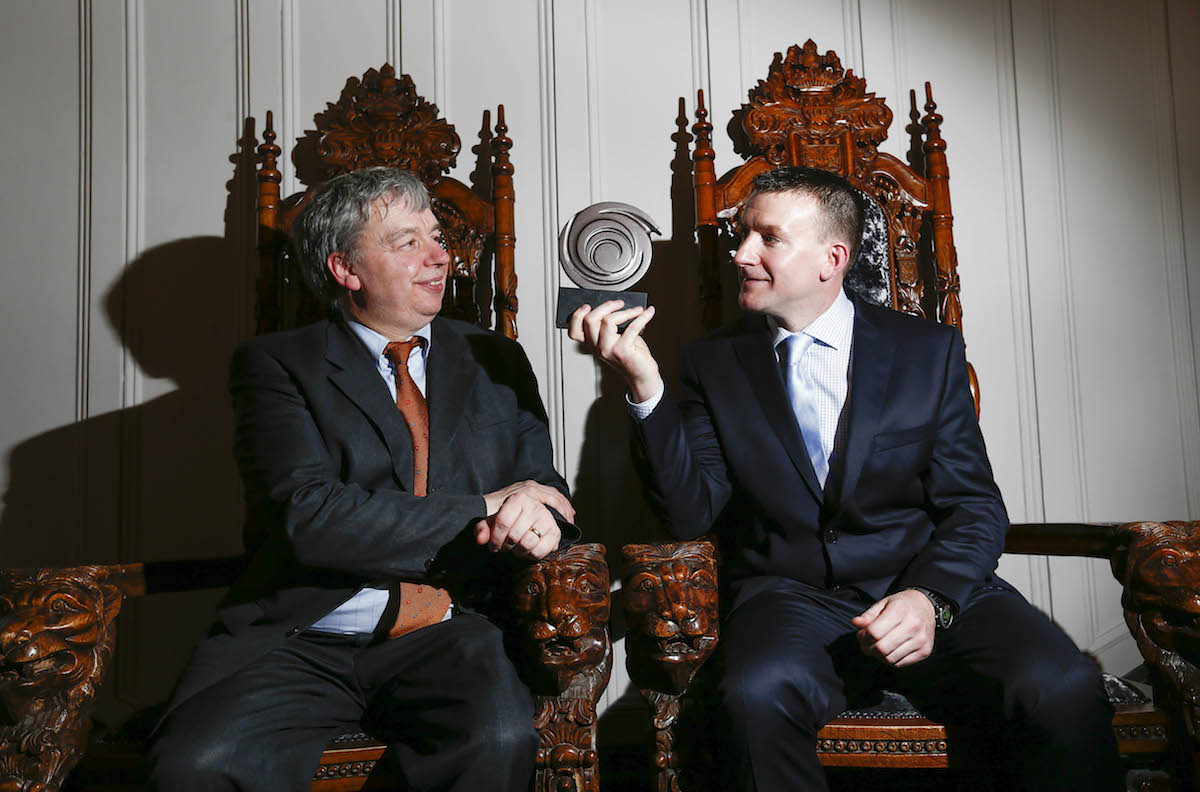 SXT is the first soft x-ray microscope of its kind in the world – a system that allows researchers to produce images of cells in their own labs
Images reveal in unprecedented detail the inner workings of life, drugs and disease on a cellular scale
UCD spin-out firm SiriusXT has been named Best Early Stage Company at the Dublin regional final of the 2015 InterTradeIreland All-Island Seedcorn Investor Readiness Competition.
The company won a cash prize of €20,000 and will now go forward to compete in the all-island final of the competition, which takes place on Wednesday, November 25, at Clontarf Castle, Dublin.
SiriusXT, co-founded by Dr Ken Fahy, Dr Fergal O'Reilly and Dr Paul Sheridan, as a spin-out from the UCD School of Physics, has spent eight years developing the technology for its soft X-ray microscope called SXT.
SXT is the first soft X-ray microscope of its kind in the world – it is a benchtop system that allows researchers to produce images in their own labs. The product takes a powerful laser to make a small fireball – as hot as the centre of the sun and about a tenth of the width of a human hair in diameter.
The light produced by the fireball allows scientists to illuminate single cells or tissue samples and produce 3D images of cells that cannot be produced any other way.
The images reveal in unprecedented detail the inner workings of life, drugs and disease on a cellular scale.
Pictured above are Tony McEnroe, CEO of SiriusXT, and Dr Kenneth Fahy with the spin-out company's Best Early Stage Company award at the Dublin regional final of the 2015 InterTradeIreland All-Island Seedcorn Investor Readiness Competition
"The most rewarding part of the Seedcorn process so far has been hearing investors acknowledge that they 'get' the value proposition when this is presented," said Tony McEnroe, CEO, SiriusXT.
"We have learned that it is not just the best technology that makes the best business proposition, but the best complete solution for the target customer's problem.
"This is a package of solid technology, a commercial team with application knowledge, a large, well-defined addressable market and high barriers to entry for competitors that make for a story attractive to investors."
KillBiller, which has developed an analytical product for mobile operators and a mobile application for consumers, was named Best New Start Company at the Dublin regional finals
SiriusXT and KillBiller will now compete with the winners of the Northern Ireland, Connaught, Leinster and Munster finals for the titles of overall Best Early Stage and best New Start Company respectively.
Now in its 13th year, the Seedcorn competition is aimed at companies who have a new equity-funding requirement.
The overall category winners will receive a cash prize of €50,000 while the overall winner will receive €100,000. A prize of €10,000 will also be awarded for the best venture stemming from the university spin-outs and platform programme.
The competition offers budding entrepreneurs the opportunity to develop their business idea, ensures exposure to venture capitalists and other equity providers and increases the profile of the business.
By: Jamie Deasy, digital journalist, UCD University Relations