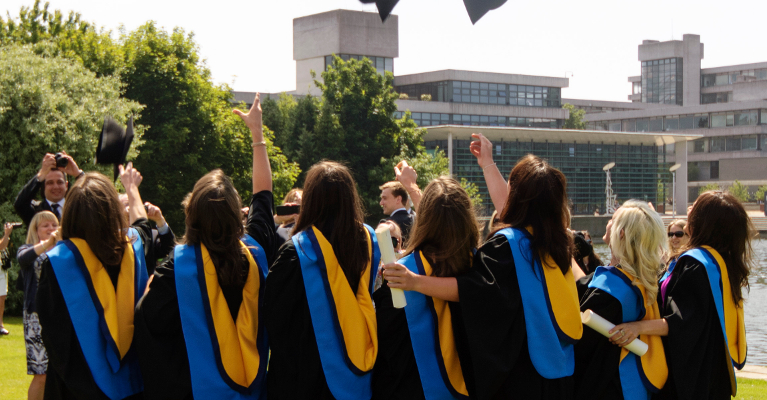 The Registrar is the University's Chief Academic Officer and holds the offices of Deputy President and Vice-President for Academic Affairs. They oversee the academic life of a student from undergraduate through to graduate studies.
The Registrar is responsible for the University's academic affairs, education strategy and academic planning. They have responsibility, inter alia, for the regulation and development of courses and programmes, assessments, teaching and learning standards, and academic policy. The Registrar is responsible for academic quality and has oversight of many academic administrative units. They work in collaboration with College Principals and Heads of Schools and work closely with the President, acting as their representative when required. They are a member of the President's management team and the Governing Authority.
Professor Barbara Dooley was appointed Acting Registrar and Deputy President in March 2022. She is supported by the Dean of Graduate Studies, the Dean of Students and the Dean of Undergraduate Studies.
UCD Registrar and Deputy President
Room 103 Tierney Building University College Dublin Belfield Dublin 4 T:
+353 1 716 1404