See 2021 ERC Starting Grants awarded to Dr Ailise Bulfin and Dr Alice Mauger.
The European Research Council (ERC) has announced the 2022 Starting Grants, providing funding worth €636 million, under the Horizon Europe programme, to 408 researchers across the EU. The scheme is designed to help excellent younger scientists, who have two to seven years' experience after their PhDs, to launch their own projects, form their teams and pursue their most promising ideas.
European Commissioner for Innovation, Research, Culture, Education and Youth, Mariya Gabriel said: "We are proud that we are empowering younger researchers to follow their curiosity. These new ERC laureates bring a remarkable wealth of scientific ideas, they will certainly further our knowledge and some already have practical applications in sight. I wish them all the best of luck with their explorations."
Two UCD academics were awarded ERC Starting Grants:
Dr Joseph Lacey, UCD School of Politics and International Relations, awarded €1.5 million for 'ELECT: Moral Agency in Election Campaigns.' Read more.
Dr Fangzhe Qiu, UCD School of Irish, Celtic Studies and Folklore, awarded €1.5 million for 'FLEXI: Fluid texts and scholars' digests: (re)production of law in medieval Ireland.' Read more.
UCD Vice-President for Research, Innovation and Impact, Professor Orla Feely said: "UCD is committed to supporting academic career development and the pursuit of ambitious projects at every career stage, especially for researchers at an earlier stage of their careers.
"We congratulate Dr Joseph Lacey and Dr Fangzhe Qiu on each being awarded a prestigious ERC Starting Grant. Their projects will contribute significant new knowledge in the fields of political science and early legal history and language, as well as innovative new methods in social sciences and humanities research."
President of the European Research Council Professor Maria Leptin said: "It is a pleasure to see this new group of bright minds at the start of their careers, set to take their research to new heights. I cannot emphasise enough that Europe as a whole – both at national and at EU level – has to continue to back and empower its promising talent. We must encourage young researchers who are led by sheer curiosity to go after their most ambitious scientific ideas. Investing in them and their frontier research is investing in our future."
The grants will be invested in scientific projects spanning all disciplines of research from engineering to life sciences to humanities. For example, a cryptography engineer in Paris will be looking for better ways to secure digital resources; a professor in vaccinology in Netherlands will be developing effective vaccines for parasitic diseases like malaria; and a legal scholar in Czechia will study the role of courts in international refugee law.
See list of all selected researchers.
The laureates of this grant competition proposed to carry out their projects at universities and research centres in 26 countries across Europe, mostly in Germany (81 projects), UK (70), Netherlands (40) and France (39). There are nationals of 46 countries among the winners of this call, notably Germans (70 researchers), Italians (41), Israeli (30) and Dutch (28). This call for proposals attracted nearly 3,000 proposals, which were reviewed by panels of renowned researchers from around the world. The grants will create more than 2,000 jobs for postdoctoral fellows, PhD students, and other staff at the host institutions.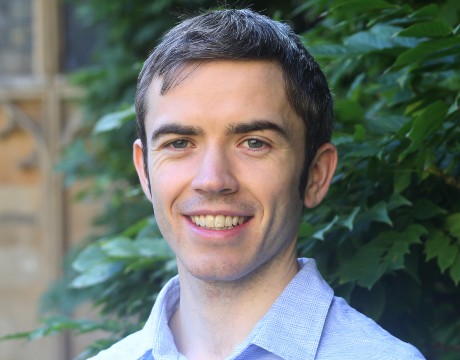 ELECT: Moral Agency in Election Campaigns
Speaking about the project, Dr Joseph Lacey said: "The modern campaign environment has changed radically over the last decade. Big data, new media and the emergence of new electoral forces have altered how campaigns are run and won. Over the next five years, a team of UCD political scientists will investigate what motivates the behaviour of candidates, campaign professionals, journalists and citizens in their varied campaign roles. In particular, we're interested in understanding the opportunities and risks posed to democracy by changes in the campaign environment.
ELECT falls within the methodological framework of 'grounded normative theory'. It combines normative democratic theory with a mixed-methods and comparative research design to investigate the moral agency of key actors involved in contemporary election campaigns.
The moral agency of electoral actors becomes concerning when they are confronted with motivations to behave in ways that undermine democratic norms or political trust.
The context in which electoral actors exercise their moral agency has been changing, presenting them with new normative challenges relating to their respective electoral conduct. Recent changes include the strategic and communicative possibilities provided by big data and new media, and the evolving competitive landscape relating to the emergence of new electoral challengers.
Existing research on the tensions between contemporary election campaigns and democracy and political trust has primarily focused on campaign outputs, e.g. ads, manifestos, social media posts. Far less studied are the moral dimensions of campaign inputs as related to attitudes, beliefs and motivations of campaign actors, and how those influence actors' conduct – as well as how their moral decision-making is affected by institutions and regulations.
Neglect of this input perspective leaves major knowledge gaps that limit our ability to accurately diagnose normative problems with campaigning and prescribe effective solutions. ELECT will attempt to fill these gaps by exploring the moral agency of electoral actors in four major democracies that have been subject to recent disruptions in the campaign context: Germany, Italy, the United Kingdom and the United States.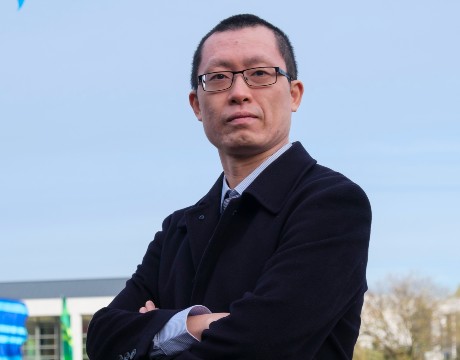 FLEXI: Fluid texts and scholars' digests: (re)production of law in medieval Ireland
Speaking about FLEXI, Dr Fangzhe Qiu said: "FLEXI aims to find out how law was transmitted and reproduced by scholars rather than by a centralised authority in medieval Europe, by studying the late medieval Irish legal 'Digests'. By combining linked data model and network analysis, comparative legal history and natural language processing methods, FLEXI examines the structure and connections of the texts besides their contents, focusing especially on their compilatory principles and intellectual networks. It will revolutionise how we use medieval documents to understand intellectual life and textual reproduction."
The project investigates how the fluid, multifarious law texts were produced and reproduced and accepted as sources of law in medieval Europe, using four sets of late medieval Irish law texts called the 'Digests' as its main object of study. The Digests contain texts quoted from diverse sources, and organise them into a systematic review of the legal tradition.
The texts represent the law in operation in the form of highly variegated and complex intertextual networks, and therefore are an ideal sample for studying the dynamics between fluidity and unity in medieval law texts.
It is not only the first in-depth study of the Irish digests, but also a ground-breaking attempt to synthesise philology, comparative legal history, network theories, and digital techniques to revolutionise the research of medieval law texts.
FLEXI traces and measures the sources used in these digests quantitatively, using linked data model and network analysis to reveal their compilatory principles and text reuse patterns. This is an innovative approach to probe the intellectual universe of the jurists. It evaluates the variation within the digests and examines the interpretative techniques by which the jurists justified and harmonised the variation.
FLEXI also looks for possible influences from other legal traditions such as the Canon Law and the Civil Law on the compilatory principles of the Digests, and makes comparison with medieval Welsh law on how inherited materials were treated and updated in Ireland and Wales.
Finally, FLEXI tests and develops software for automated detection of parallel texts (text reuse) for early Irish texts. The toolkit and software developed by FLEXI will offer a long-needed digital solution to the processing of early Irish texts, because it can quickly identify similar texts from the vast corpus of Irish materials, thus revealing intertextual relationships hidden from the human eye.