The European Commission has announced the experts selected to be the new chairs and members of the Mission Boards of the five EU Missions – their mandate will run from 2022 to 2025. The EU Missions are flagship initiatives designed to address a number of existential challenges facing society.
Each Mission Board consists of 15 experts, including a chair. They will promote the EU Missions by raising citizens' awareness, advising on the actions of the Missions' implementation plans and building on the work of the Mission Boards from the first phase that ran from 2019 to 2021.
Commissioner for Innovation, Research, Culture, Education and Youth, Mariya Gabriel said: "The renewed Mission Boards bring together top experts to advise on the five EU Missions. I count on their knowledge, inspiration and vision to shape an important instrument of Horizon Europe, reinforcing the groundwork of the previous Mission Boards. I am confident that with great mobilisation and focus, exploiting synergies across programmes, we will effectively achieve the Missions' goals."
Over 1,100 individuals from across Europe and beyond applied to become members of the Mission Boards. The selection process ensured that the Boards are composed of independent high-level individuals with an excellent track record of public service and citizen engagement. The Mission Boards are balanced with diverse profiles, including from business, public administration, science, culture, citizen engagement, and civil society organisations. A first Mission Boards introduction will take place at the European Research and Innovation Days on 28 to 29 September 2022.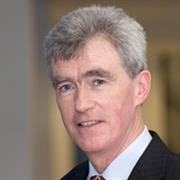 Professor Shane Ward, appointed to EU Mission Board on Adaptation to Climate Change, with a mission to support at least 150 European regions and communities towards climate resilience by 2030.
Prof Shane Ward, Full Professor of Biosystems Engineering, UCD School of Biosystems and Food Engineering, said: "This particular Mission focuses on achieving climate resilience by 2030, based on a holistic approach, fostering the development of innovative solutions that are practicable and implementable on a society-wide pan-European basis. The Mission will develop the 'Mission Implementation Platform' and almost €370 million in seed funding will be available to support Mission delivery.
"I bring particular expertise in sustainable agri-food systems which are critical to delivering the 2030 climate resilience goal. Given Ireland's unique position as a global leader in efficient food production, and our exceptional research and innovation work on sustainable farming systems, our input is really important and valuable to the overall European effort. This is a great opportunity for Ireland to contribute significantly to Europe's global leadership towards climate resilience."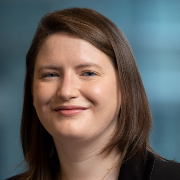 Dr Amanda Drury, appointed to the EU Mission Board on Cancer, with a mission to improve the lives of more than 3 million people by 2030 through prevention, cure and, for those affected by cancer including their families, to live longer and better.
Dr Amanda Drury, Assistant Professor at UCD School of Nursing, Midwifery and Health Systems, said: "Cancer has a significant impact on people, families and communities. The physical, psychological and social effects of cancer and cancer treatment are persistent and can have profound impacts on the quality of life of the person living with cancer, and the well-being of their families and caregivers.
"Nurses play a critical role in the care of people living with and after cancer, and in the delivery of high-quality cancer care to address the acute and long-term effects of cancer. It is an honour to be named a member of the EU Mission Board on Cancer and to represent the nursing profession at this level. I look forward to working with the EU Cancer Mission Board members to realise the vision of improving the quality of life experienced by people living with and after cancer."
The EU Mission on Cancer will provide a better understanding of cancer, allow for earlier diagnosis, optimisation of treatments and improve cancer patients' quality of life during and beyond their cancer treatment. Dr Drury will support the promotion and implementation of the EU Cancer Mission, providing expert advice on several areas of cancer research, including quality of life and cancer survivorship.
Learn more about all the EU Missions including the remaining three: Mission to Restore our Ocean and Waters by 2030; Mission to create 100 Climate-Neutral and Smart Cities by 2030; and Mission to develop a Soil Deal for Europe.
Background
The establishment of the first 'Mission Boards' was a key step towards the implementation of Horizon Europe, following the partial political agreement reached in April 2019 between the European Parliament and the Council.
In 2019, the first phase of the five Mission Boards were formed to help specify, design and start the implementation of Missions for Horizon Europe. The first phase Mission Boards' mandate ended at the end of 2021, their formation was the result of an open call for expressions of interest.
During the first phase, two important milestones have been reached; firstly, when the Mission Boards submitted their proposals for possible EU Missions to the Commission at the 2019 European Research and Innovation Days and secondly when the Commission endorsed the Mission Boards' proposals in October 2020 and were identified in the Horizon Europe Strategic Plan in March 2021.
EU Missions are a new and innovative initiative under Horizon Europe that will deliver a transformative impact for society, the economy, and the environment, by a fixed timeline. EU Missions will support Europe's transformation into a greener, healthier, more inclusive and resilient continent. They aim to bring tangible benefits to people in Europe and engage Europeans in their design, implementation and monitoring.