Bas Verplanken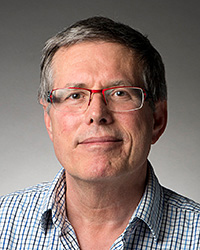 Professor Bas Verplanken graduated in 1980 at Leiden University, the Netherlands. He was lecturer and senior lecturer in Leiden and Nijmegen, and full professor of social psychology at the University of Tromsø, Norway, and the University of Bath, UK, where he is since 2006. His research interests are in the domains of environmental, health, and consumer psychology. He published on topics such as behavioural and mental habits, environmental concern and sustainable lifestyles, (un)healthy eating, values, persuasion and attitude change, impulsive buying, transportation, energy use, risk perception, self-esteem, body image, worrying, nostalgia, mindfulness, perfectionism, narcissism. He served as an Associate Editor of the British Journal of Social Psychology and Psychology and Health, and was the Head of Department of Psychology at the University of Bath from 2010-2016.
Roads to sustainability: The power of habits
In this talk I will first address the question what sustainability means to ordinary people. I will discuss in more detail drivers of behaviour, review the concept of habit, and explain consequences habituation may have. I then will develop the outlines of a segmentation model of sustainable behaviour. I will use that model to position various intervention techniques, including some less well developed or tested approaches, and speculate which interventions would be more effective for different segments.
Carla Rodriguez-Sanchez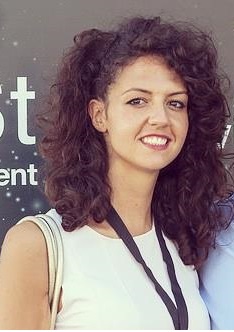 Carla Rodriguez-Sanchez received her PhD from Miguel Hernandez University. She has a BSc in Business Administration (University of Alicante, Spain), a BSc in Marketing Research (Miguel Hernandez University -UMH-, Spain), a MA Commercial Management (UMH-Sorbonne Paris), a MSc in Business and HR (UMH, Spain). In addition, she has been a visiting PhD student at the Business School of University College Dublin (Ireland). Her current research focusses on social marketing related to water conservation behavior and sustainable tourism. Her research included strategies to achieve behavioral change. In addition, she has done research on how affect and emotions influence environmental policy acceptance. She has published in several international journals such as the Journal of Environmental Psychology, Urban Water Journal, Journal Social Marketing and Psyecology.
Analysing barriers to water conservation behaviour: implications for social marketing
Academic research on water issues has exponentially increased in recent decades due to the increase on the number of studies that consider water shortage for human consumption as one of the most acute environmental problems faced by the humanity (e.g. UNESCO, 2015). In this context, residential water consumption is a priority area of analysis given the increasing urbanization projects, changing patterns consumption, and rising living standards. Within the demand-side analysis, water conservation behaviour is gaining ascendancy around the world as the most important strategy for water planning and management for future decades (Suarí, 2013). This is because only through identifying the key psychological and social drivers of water use and conservation can effective strategies (e.g. water policy, communication campaigns or social marketing programs) be developed to address urban water demand management (Russell & Fielding, 2010). Based on this, this study attempts to broaden the knowledge of water conservation by analysing several demographic and psychological determinants, scarcely studied in the literature, as barriers to engaging in this proenvironmental behaviour. In this sense, the two types of residential consumption are considered differentially: household and individual level of research. In addition, it is proposed that social marketing has an important role in this process since it aims to generate behavioural change, concentrating on removing barriers to change (Lee & Kotler, 2016). Understanding the different levers that marketers can use to influence behavioural change for natural resources conservation is a growing area of research in marketing and one that has not been analysed in depth (Lowe, Lynch, & Lowe, 2015). This general objective is developed, albeit to different degrees, throughout four empirical studies.
Linda Steg
Linda Steg is professor in environmental psychology at the University of Groningen. She studies factors influencing environmental behaviour, including energy use, and factors influencing the effects and acceptability of strategies promoting pro-environmental behaviour and a sustainable energy transition. Steg is scientific director of the Kurt Lewin Institute, and past president of Division 4 'Environmental Psychology' of the International Association of Applied Psychology (IAAP). She coordinates the PERSON platform that aims to integrate top SSH research on energy in Europe, and to define an interdisciplinary research agenda on SSH and energy.
Factors influencing the acceptability of a sustainable energy transition
A transition to a fossil free energy system is needed to secure clean, safe, reliable and affordable energy for all. To achieve such a sustainable energy transition, consumers play a pivotal role. Individuals need to adopt a wide range of sustainable energy behaviours, and accept policy and changes in energy systems aimed to achieve a sustainable energy transition. In this presentation, I will discuss factors driving public acceptability of sustainable energy sources, systems, and policy. I will propose that acceptability depends on the evaluation of different risk, costs, and benefits of energy alternatives. These evaluations, in turn, are rooted in the extent to which people endorse different values. Besides, I will elaborate on how fairness considerations shape public acceptability of energy alternatives.
Nicole Sintov
Nicole Sintov is Assistant Professor of Behavior, Decision-Making, and Sustainability at The Ohio State University's School of Environment and Natural Resources. Her research focuses on intervening with human behavior and understanding the processes of behavior change, particularly with respect to the human interface in smart energy systems and wildlife crime.
As an environmental psychologist, Nicole views today's most pressing environmental problems as products of human decision-making and behavior; changing behavior is therefore an essential element in creating a sustainable future for humankind. Blending perspectives and methodologies from the psychological, environmental, and information sciences, her primary research objectives are to (1) investigate human decision-making as it impacts environmental resource use; (2) develop and test interventions to encourage pro-environmental behavior change; and (3) understand the underlying psychological processes that underlie change. She pursues these objectives as they pertain to building energy use, sustainable technology adoption, and wildlife security. Her work emphasizes interdisciplinary teaming and field partnerships. Collaborators include academics and practitioners with expertise in engineering, computer science, public policy, and wildlife management. She has authored a range of publications, exploring the human interface in power systems in Energy Policy, Journal of Energy and Buildings, Frontiers in Psychology, and the International Journal of Sustainability in Higher Education. In addition, she has published on wildlife security in the Journal of Artificial Intelligence, proceedings of the Association for the Advancement of Artificial Intelligence (AAAI), International Foundation for Autonomous Agents and Multiagent Systems (AAMAS), and Cognitive Science Society. She has received support from the United States National Science Foundation, United States Army Research Office, United States Department of Energy, Los Angeles Department of Water and Power, and the World Wildlife Fund.
Shaping the human-technology nexus in the energy transition:The roles of image and identity
The current transition of energy systems is a multifaceted challenge that demands numerous perspectives to develop optimal solutions. Emerging technologies can play a significant role, but technologies alone will not guarantee cleaner, more reliable, nor more efficient energy systems. Success in these areas also depends heavily on human adoption and use of new technologies. Despite this, energy research dollars go primarily to technology development, whereas the social and behavioral sciences are underutilized. Hence, there is a glaring need to better integrate behavioral and social sciences in energy research. Blending perspectives and methodologies from the psychological, environmental, and information sciences, this talk will highlight key factors that shape the human-technology interface. In particular, given the ability of technologies to confer meaning, we focus on the roles of image and identity in technology adoption and use. Whereas prior work has considered image as a rather general concept as it pertains to technology adoption, we define specific types of image and examine their influence on adoption. Additionally, building on prior work that has used social norms to nudge energy conservation, we investigate the role of group identification in norms-based energy conservation efforts. We conclude that image and identity play meaningful roles in shaping the human-technology nexus, and discuss implications for future energy research.
Thomas Dietz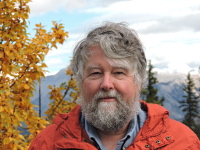 Thomas Dietz holds a B.G.S. from Kent State University and a Ph.D. in Ecology from the University of California, Davis. He is currently Professor of Sociology, Environmental Science and Policy and Animal Studies at Michigan State University. He also co-directs the Great Lakes Integrated Sciences and Assessments Center, a climate adaptation center funded by the U.S. federal government. Dietz's research interests include the influence of values, beliefs and norms on environmental decision making, environmentally significant consumption and deliberative process for decision making. He has been awarded the Sustainability Science Award of the Ecological Society of America, the Distinguished Contribution Award of the American Sociological Association Section on Environment, Technology and Society and has been elected a Fellow of the American Association for the Advancement of Science. He has published 13 books and over 150 papers and book chapters.
Nine Challenges for Environmental Psychology
Environmental psychology and in particular the study of environmentally consequential decisions has made immense progress over the last forty years. What does the future hold? As a means of assessing current knowledge I want to offer nine challenges for future work. Our practice could be improved by 1-Better assessment of the strength of evidence in out studies; 2-Unification of diverse notions of altruism and social distance 3-Reconciling work on direct consumption, indirect consumption, political action, action as employees and action as resource managers and 4-Useful estimates of elasticity and plasticity. We could integrate our work by 5-Unifying the rational actor, social psychological and heuristics and biases traditions; 6-Developing a theory of why contexts matter and how they differ; and 7-Incorporating social influences and especially network effects. We meet emerging challenges by 8-Deploying what we know to understand societal response to bio, info, nano, and neuro technologies? and 9-Articulating the links between our work and normative theories. These challenges are examples, yet they may "suffice to show how rich, how manifold and how extensive" our science is.
Wouter Poortinga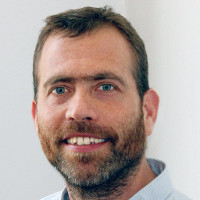 Wouter Poortinga is Professor of Environmental Psychology at the Welsh School of Architecture and the School of Psychology, Cardiff University. His research interests are in psychological and social dimensions of climate change and energy issues, sustainable behaviours and lifestyles, and human-environment interactions. Woutercurrently leads a project on behavioural and attitudinal impacts of the English plastic bag charge, examines the health impacts of energy-efficiency improvements, and contributes to two projects on European perceptions of climate change.
Public perception of climate change
The ways in which individuals, societies, and polities respond to climate change are in many cases contingent on public perceptions of its causes, consequences, and wider implications. Understanding popular opinion on climate change is therefore critically important to enable a social transformation to a low-carbon economy. Public perceptions of climate change are known to differ between nations and have fluctuated over time. Several explanations have been put forward for these variations. With over two decades of research on public perceptions of climate change, we are now in a position to take stock of the key trends over this time period and the factors behind the changes. In this contribution we will present the findings from a systematic literature review of studies that have used longitudinal methods to examine changes in and drivers of public opinion on climate change. In this review we consider early, seminal work on public perceptions of climate change from the 1980s onwards, and national and international surveys with a longitudinal component. Studies point to growing scepticism in the latter 2000s in a limited number of developed countries. However, most parts of the world have seen growing concern about climate change in same time periods. We conclude that the imbalance in the literature toward polling data, and toward studies of public perceptions in Western nations (particularly the United States), leaves much unknown about the progression of public understanding of climate change worldwide. Furthermore, more research is required that uses inferential statistical procedures to understand the reasons behind trends in public perceptions.
Christian A. Klöckner
Christian A. Klöckner is a professor for social psychology and quantitative methods at the psychological department of the Norwegian University of Science and Technology. His research interests are modeling of environmentally relevant behavior, especially the interaction between structural and psychological factors, the explanation of inter- as well as intra-individual differences. Furthermore, he works on new and unorthodox ways of communicating environmental problems like climate change. He has a diploma in psychology from Ruhr-University in Bochum with a specialization in environmental psychology and a PhD from the same university. He is contact person for the research group "consumption, environment and traffic" at the psychological department.
What makes consumers tick? Modelling behavior and behavior change
Based on research conducted in or in collaboration with my research group for "Consumption, Environment and Traffic" at NTNU during the last decade I will present a number of prominent behavior models and their application to predict and understand consumer behavior from the everyday scale (sustainable seafood choice, beef consumption) to large investment decisions (such as upgrading the insulation standard of a house or purchasing and using an electric car). Key driving forces of consumer decisions will be explored and their relevance for different types of behavior will be discussed. In the second part of my talk I will shift the view to behavior change modelling and present research on reducing beef consumption as well as the dynamics in the purchase process of an electric car. I will conclude the talk with some thoughts about the potential of more innovative communication forms such as art or music to trigger behavioral change.
Alina Mia Udall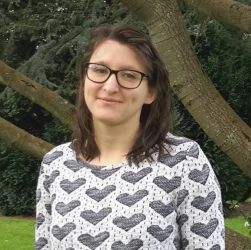 ‌Alina Mia Udall has a passion for teaching and research in psychology. In 2013, she completed a Postgraduate Certificate in (Higher) Education in Psychology from the University of Southampton. Alongside teaching, she began her research career at Bournemouth University, researching what motivates individuals to behave pro-socially and pro-environmentally. Alina then went on to undertake a Ph.D. at the University of Bath, on how to motivate individuals to carry out pro-environmental behaviour. Specifically, she focussed on how individual identities, such as environmental self-identity, social identity, and place identity, play an important role for explaining the uptake of pro-environmental behaviour. Currently, Alina is testing how identities explain pro-environmental behavior alongside the dominant psychological theories often used, namely, the theory of planned behaviour, the norm-activation theory, its extension, the value-belief norm theory, and the theory of habit.
How I See Me: The Power of Identities for Changing Pro-Environmental Behavior
Research in environmental psychology has shown that consumers' identities shape their pro-environmental behavior (PEB). However, it is unknown how different identities are related to specific PEBs. I will present work that was in collaboration with University of Bath and Maastricht University where we aimed to study these identity and behavior relationships. Specifically, I will examine three gaps in the present literature. First, research in identities and PEB has expanded rapidly over the last 20 years, including the variety of identity measures which have been developed, with no systematic review. Therefore, I report on a systematic review showing what identities and measures have been studied. Second, to further test how the identities related to PEB I report a meta-analysis. Finally, multiple identities are assumed to simultaneously explain PEB, yet no primary empirical study has attempted to assess this claim. Therefore, I report on a survey study among a UK representative sample (n = 578), which measured the identity types found in the systematic review. For the first time, I reveal that 15 identity factors emerged, whereby nine explained PEB. I conclude by showing how to help further develop and move the research in identities and PEB forward, theoretically, and in practice.
Christine Boomsma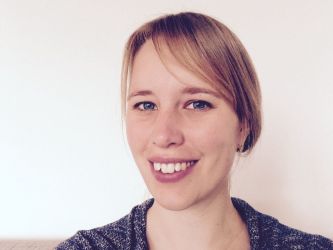 Christine Boomsma received a PhD in Environmental Psychology from the University of Plymouth (UK) in 2013. In her research she looks at how people perceive and respond to their environment and global environmental issues, and how communications can successfully motivate action. The majority of Christine's research over the past five years has focused on the human dimension of energy systems, examining how new technologies such as serious games, thermal imaging, feedback displays, and virtual reality can be integrated within the household. Her research has been published in several international journals (e.g. Environment and Behavior, the Journal of Environmental Psychology, WIREs Climate Change, Energy Research and Social Science), and she is a member of the scientific committee for the British Environmental Psychology Society conference.
Seeing is believing? Using visualisations to motivate pro-environmental behaviour change
Many of the environmental issues we are facing today are difficult for people to grasp because the consequences are not (yet) visible or are too distant to see a local impact. If the consequences of behaviour are remote, and therefore not directly visible, behaving pro-environmentally may not seem particularly important or urgent. Providing visualisations offers an opportunity to show people the invisible (e.g. future or distant consequences of behaviour; CO
2
emissions; the effects of sea level rise on the local environment). Scholars have noted that visual imagery could be key in determining how individuals perceive real-world issues and may transform abstract issues into something that can be imagined – and that individuals can respond to. This talk will discuss examples of effective visualisations in the environmental domain and will focus on two areas in particular where invisibility is a concern: energy use and marine litter. Recent studies will be discussed on people's perceptions of these issues and the role visualisations could play in motivating behaviour change. This research will be linked to wider psychology and social science research on the way visual imagery can draw attention, evoke emotion, facilitate memory and 'speak the truth'.
Reuven Sussman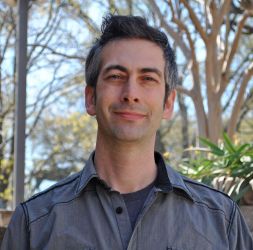 Reuven Sussman is the Manager of the Behavior and Human Dimensions of Energy Efficiency program at the American Council for an Energy-Efficient Economy (ACEEE) in Washington, D.C. He conducts research on behavior change programs that reduce peoples' energy consumption, and he is co-chair of the annual Behavior, Energy and Climate Change conference (BECC). Prior to joining ACEEE in 2016, Reuven was a behavior change consultant, university instructor, and researcher at the University of Victoria in Canada. He earned a doctor of science and a master of science in social and environmental psychology from the University of Victoria. Dr. Sussman's publications span a broad spectrum of topics from changing behavior by social modeling (in the community and on campus), to the effectiveness of simple visual prompts, to the role of personal values in commons dilemmas. He's also examined the psychology of climate change, pro-environmental attitudes, and the design of sustainable cities that meet residents' psychological needs. The common thread tying all of his research interests together has always been the application of psychology to real-world problems.
From denial to action: The psychology of climate change
Humans are not evolutionarily adapted to worry about climate change. Unlike responding to clear and present danger, climate change does not provoke an immediate risk response. The lack of emotional connection to the problem, as well as the inherent uncertainty about visible cause and effect, influence humans to temporally and spatially discount the problem of climate change – it's happening far away, it's happening to other people and it's happening in the distant future. Indeed, when climate change is experienced personally, such as on extremely hot days, people are more likely to report belief that it is occurring. Lack of personal connection, combined with low self-efficacy, external locus of control, personal values, political ideology and a whole host of other factors, leads people to deny that climate change is occurring. System justification theory explains climate change denial well and proposes several potential methods for convincing deniers to engage in climate action.
Four types of climate change denial exist: trend, attribution, impact and "non-denial denial." Trend deniers refuse to believe that the earth is warming, attribution deniers refuse to attribute warming to human causes, impact deniers suggest that the impact of human-caused climate change is not severe, and non-deniers argue that even if human-caused climate change is occurring, there are more pressing and solvable issues to address. Deniers use five primary strategies for justifying their positions, including conspiracy theories, cherry picking information and others.
Policy makers, businesses and utilities have developed numerous interventions to reduce energy consumption and encourage climate action, even among deniers. Some of the most popular include feedback, social comparison, gamification, education programs, and tailored messages. I will discuss the efficacy and persistence of these various approaches as they have been applied and evaluated in the real world. These theory-based approaches are having an impact on households' actual energy use.