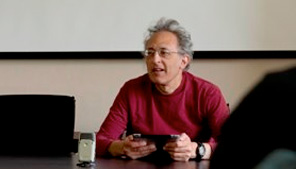 Stephen Shaviro Lecture
24 May 2013 © Caoimhe Doyle (NCAD)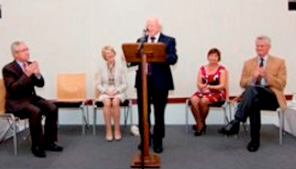 G. B. Shaw Conference President's Address
29 May 2012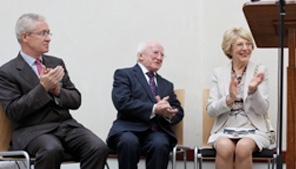 G. B. Shaw: Back in Town Conference
29 May - 1 June 2012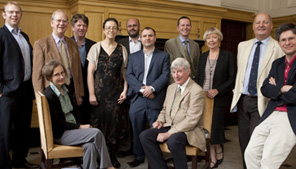 UCD HI Symposium on Tolerance & Coexistence
Humanities Institute, 1-2 September 2011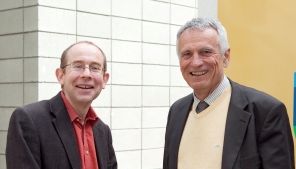 Dr Tadhg Ó hAnnracháin & Prof Heinz Schilling
Distinguished Guest Lecture, 7 June 2011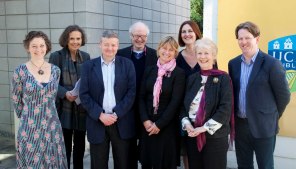 Ireland, the Mediterranean and Book Culture
Humanities Institute, 3 June 2011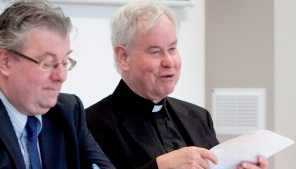 Dr Ian Ker Distinguished Guest Lecture
Humanities Institute, 17 May 2011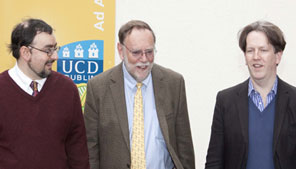 Robert Hohlfelder Distinguished Guest Lecture
Humanities Institute, 4 April 2011
Events at the UCD Humanities Institute
UCD Humanities Institute host and sponsor events which enable advances in interdisciplinary and collaborative research on key challenges, which showcase innovation and ambition in the humanities, and which promote public engagement with humanities research. A core mission of the institute is to provide physical and conceptual space for new research in the humanities, and this includes a busy schedule of conferences, seminars, presentations and meetings focused on leading-edge ideas and projects. The institute also encourages humanities scholars to promote their research beyond the university, and our programme of events regularly includes active collaboration with museums, galleries, theatres, schools, libraries, and other public institutions and spaces.
A range of creative and dynamic events take place at the UCD Humanities Institute itself throughout the year. All events take place in the Seminar Room (H204) which is located on the second floor. The Humanities Institute is building number 30 (grid reference F9) on the UCD campus map which can be found at http://www.ucd.ie/maps.
UCD Humanities Institute is committed to promoting and disseminating humanities research as widely as possible, and engaging public audiences in duscussions about the discoveries and values of the humanities. Many of the events we host and sponsor are open to anyone to attend, and we also record most events and make them available on this website as podcasts. Please see our Podcasts Page for details
Join the mailing list:
If you wish to be added to the mailing list for events and other information please send an email with this request to humanities@ucd.ie.
Need a venue?
It is possible to book the Humanities Institute seminar room for your event. We have a state of the art 50-seater seminar room. For more information on holding an event at the Institute please go to our Facilities Section for further information and current room booking rates. You can contact Valerie Norton, the Institute Manager, on +353 1 716 4690 or humanities@ucd.ie with any queries.
If the Humanities Institute is to sponsor your event please complete the sponsorship form and return it to humanities@ucd.ie.