Agriculture and Forestry at UCD ranked in top 50 in world
Agriculture and Forestry is one of four subjects at University College Dublin ranked in the Top 50 in the World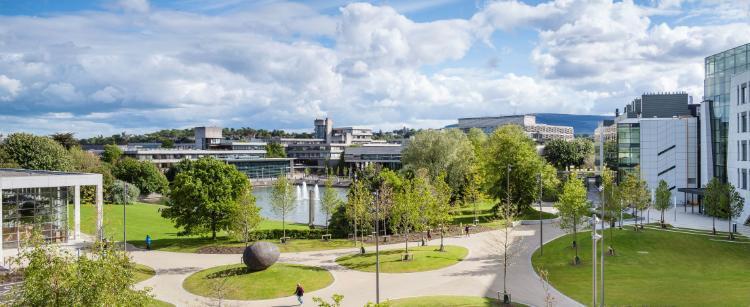 Strength of Veterinary and Agricultural Sciences confirmed as Agriculture & Forestry joins Veterinary Science in top 50 in the world
This year's QS World University Rankings by Subject lists 4 subjects at UCD in the top 50, 13 in the top 100 and 33 in the top 200.
In the top 50 are:
| | |
| --- | --- |
| Veterinary Science | 32 |
| Sports-related | 32 |
| Library & Information Mgt | 35 |
| Agriculture & Forestry | 47 |
Ranking between 51- 100 are:
Anatomy & Physiology
Archaeology
English Language & Literature
Geography
History
Law
Nursing
Politics & International Studies
Social Policy & Administration
Ranked Number 1 in Ireland are:
Veterinary Science
Agriculture & Forestry
Library & Information Management
Sports-related
Anatomy & Physiology
Archaeology
Geography
Business & Management
Chemical Engineering
Philosophy
Sociology
Architecture/Built Environment
Environmental Sciences
Statistics & Operational Research
Mathematics
In measuring its ranking by subject, QS adopts a methodology that assesses four measures: academic reputation, employer reputation, citations per paper and H-Index, weighted differently depending on each subject. For example, subjects such as History, command a 60% weighting on academic reputation, which depends on survey responses from peer academics in that field of expertise, while Veterinary Science places the highest weighting (30%) on citations per paper – an estimate of the impact and quality of the scientific work undertaken by faculty in that category.
Commenting on the publication of these subject rankings, the President of UCD, Professor Andrew Deeks said:
"The breadth and depth of UCD's scholarship is apparent from the range of subjects we have listed in this the top 100. We are consolidating our position as a leader in sustainable food production, and our focus on the One Health agenda spreads our influence across nutrition, food safety and sustainability. UCD is the only Irish university which brings together human and animal health sciences, agriculture and food sciences, and environmental and social sciences. Our academic and research strength in this area supports our strategic theme to build a healthy world.
Across our comprehensive range of subjects we seek to imbue in our graduates a depth of subject expertise alongside an ambition to impact on and contribute to society. This motivation directly feeds into our employability reputation that places us 75th in the world, and number 1 in Ireland for the third consecutive year. And I would like to pay tribute to our faculty, who continue to excel, not just here in Ireland, but also in the international arena."
By Eilis O'Brien, UCD University Relations
UCD School of Agriculture and Food Science
Agriculture and Food Science Centre, University College Dublin, Belfield, Dublin 4, Ireland. T:
+353 1 716 7205
|
Location Map