‌‌‌Student testimonials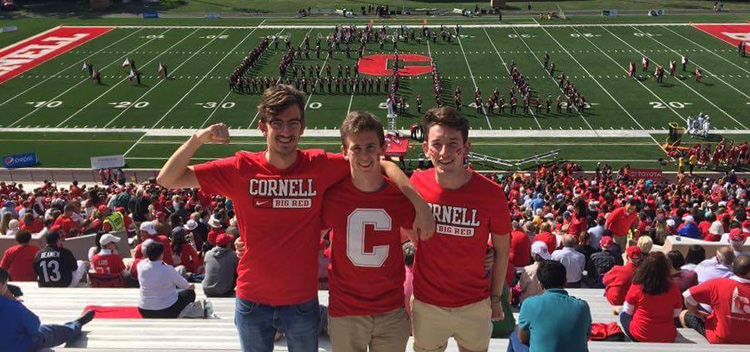 Show/hide contentOpenClose All
Aoife Leader | Animal Science | Cornell University | Semester 1 2016 (Fall)
"Without a doubt my semester abroad in Cornell University has been the highlight of my college career. The chance to study at an Ivy League University, learn from renowned professors of dairy science and take practical and specialised classes was the opportunity of a life time. I met students from all across the world and visited farms throughout New York State. I got to experience every aspect of American student life and travel to places like NYC, Niagara Falls, Philadelphia and Washington DC. I have gained so much from studying abroad and would recommend it to everyone."
Jonathan Higgins | Animal Science | University of Illinois at Urbana-Champaign | Semester 1 2016 (Fall)
"Deciding to go on study abroad was easy, however deciding what college to go to was far from it. I went with University of Illinois at Urbana-Champaign (UIUC). With its large campus and friendly feel to it there is lots to do with great opportunities both socially and academically. While I was in UIUC I played rugby, which was a great way to meet new people and friends. I was fortunate enough to get to help on the beef farm for a few days and see the vast differences to Irelands industry. We got to see live baseball, basketball, ice-hockey and American football most of which were all on campus.
As with most the US colleges you get the option to study subjects you couldn't in Ireland and with continuous assessment for most of your grade so while study needs to be done every week it also gave me the chance to travel at weekends and over Thanksgiving break. Some of the places I got to see included Chicago, Boston, New York, Toronto and St Louis."
Beibhinn Morrissey | Food Science | UC Davis | Semester 1 2016 (Fall)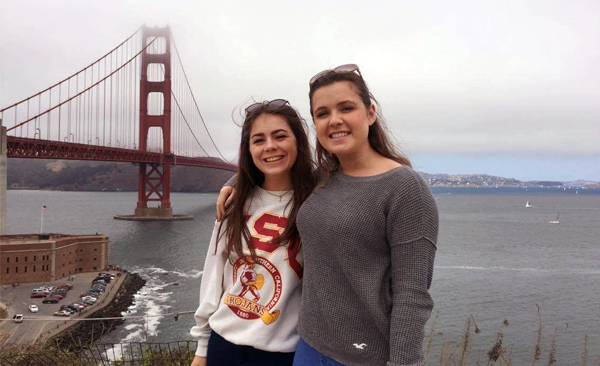 "I choose UC Davis for my semester and abroad I'm so glad I did. I cannot recommend the experience enough. It has been without question the highlight of my college experience so far. Davis is a beautiful, friendly college town. What I liked the most about Davis was that is offered me both an amazing academic and social experience. The classes were very engaging and the course work was very interesting.
I would recommend taking Food Preservation (FST050), which was very interesting, had a weekly kitchen trial with a different food preservation method which i enjoyed. I also took Food Chemistry, food chemistry labs and food bio processing, which were all similar to UCD, challenging but good. It was a great experience and would highly recommend.
Davis was a great location for travelling, and I was lucky enough to travel to San Francisco, Yosemite National park, LA, San Diego, Las Vegas and the Grand Canyon. The entire experience was filled with highlights and memories I'll never forget."
David O'Dwyer | Food and Agribusiness Management | Purdue University | Semester 1 2016 (Fall)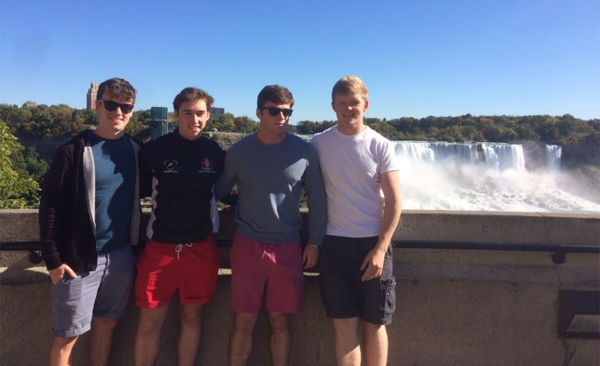 "I studied in Purdue University for one semester in third year. It was an amazing experience and I would go back in a heartbeat! I chose Purdue as it was one of the top colleges in the world to study Agricultural Science. The American college system is very different to UCD as there is a lot of continuous assessment but I felt that increased my chances performing better. I got the chance to study Principles of Selling which helped me in my sales promotion job for PWE placement.
There is loads of opportunities to travel over the different college breaks. I visited eight different states and even made it to Toronto, Canada.
College life was very enjoyable - You get the chance to meet loads of people. I'd recommend it to anyone!"
Maebh Brennan | Food Science | University of Queensland | Semester 1 2016 (Fall)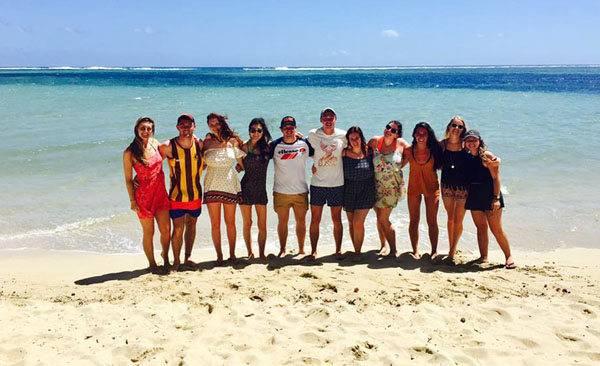 "Choosing to study abroad in the University of Queensland, Brisbane, Australia was without a doubt the best decision of my life. As well as the beautifully tropical campus UQ had to offer, I found all the classes I took to be extremely relevant, genuinely interesting and in some cases much more practical than my classes at UCD. As part of the Food Product Development module, we got the opportunity to take trips to the local food companies based in Brisbane. This made everything we learned in the classroom so much more useful and applicable to real life scenarios within the food industry. Getting to play on the college Aussie Rules team was definitely the highlight for me and we even finished second in the league. From the white sandy beaches in the north, to the stunning Tasmanian woodlands in the south, Australia as a whole has an endless list of amazing things to experience, where I made friends and memories I know I'll have for life. My only regret is that I couldn't stay longer!"
Jacob Rotherham | Crop Science | University of Illinois at Urbana-Champaign | Spring 2017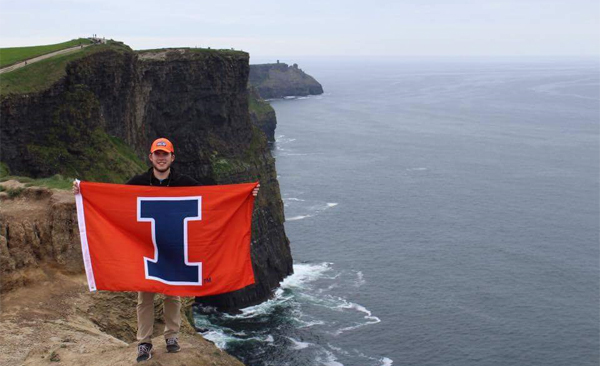 ‌"When I was choosing my study abroad program I was between a few different countries but Dublin, Ireland became of extreme interest to me. I had met with a few students on my campus and heard about their experiences as well as met with UCD students who were on an exchange at my school. I was sold from the start and was extremely excited to get to Ireland. Being a crop sciences student, it was of high interest to learn about way the agriculture works in another country in contrast to the way it works in the Midwestern United States. I was extremely impressed with the outcome of the modules I had taken. I felt I was learning from the very best and I learned a lot! I look forward to getting back to school in the Fall and promoting this program to as many students as possible. It is scary getting away from home for 4 months but once you get settled in, there is no better feeling. I have gone through an experience many people will never do in their life and I am proud I did it. UCD staff and students were extremely nice and helpful through the entire process."
Kelly McClelland | Food Science | Michigan State University | Fall 2015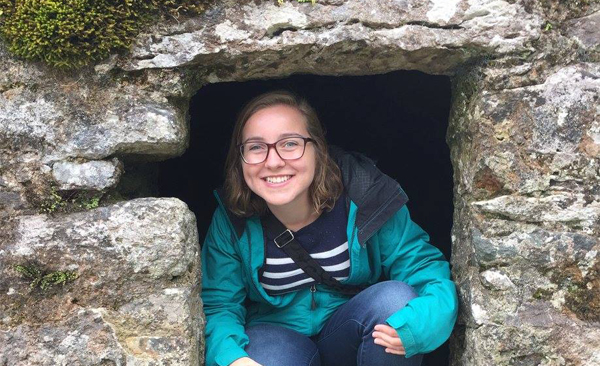 "My semester in Ireland left me with incredible memories and lifelong friends. From the Aran Islands to the Guinness Storehouse there was an endless amount of exciting things to do and see in Ireland. Dublin was a fantastic place to experience the diversity of the world all in one place and discover the importance of my own unique story. I met people of all different backgrounds, both Irish and other international students, and I am sure some of these people will be my friends forever.
Of course, the true reason for my time abroad was to continue my university education, and I am grateful for the opportunity to learn about the food and agriculture systems in Ireland and Europe and to meet the students who will be my future colleagues around the world. I was surprised by the similarities between class at UCD and back home at MSU, but there were certain things that were definitely different - such as final exams being in a huge off-campus exam hall or having the option to stop into the on-campus bar between classes.
I am so thankful for the time I had at UCD and in Dublin. I will have my Irish memories for the rest of my life and will always remember not to let a bit of rain ruin a day's plans."
Hailey Edmonson | Plant Genetics & Breeding | Purdue University | Fall 2016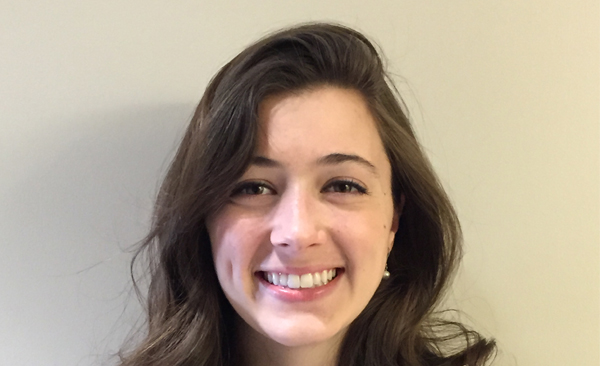 "My semester studying agricultural science and crop production at UCD was a meaningful experience. As an agronomy student from Purdue University in the United States, I was excited to attend UCD because of its strong College of Agriculture and Food Science. My time was well spent learning practical, applicable material about crop science and agricultural production.
The learning environment is challenging and stimulating, and the faculty and students are warm and welcoming. I have fond memories of UCD, and I think I am a well-rounded agriculturalist and individual because of my time here!"
Chloe Creager | Animal Sciences and Industry | Kansas State University | Spring 2017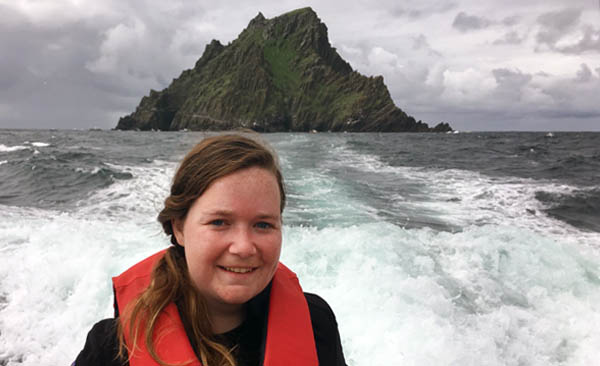 "Studying abroad was always one of the main goals I wanted to accomplish during my time as an undergraduate, and after experiencing Ireland (and touring UCD) on a two-week, faculty-led tour after my first year at my home university I knew it would be the perfect place. UCD has a direct exchange program set up with my home university, Kansas State University, which both made a semester abroad more affordable and allowed me to stay on track with the curriculum of my animal sciences and industry major.
What proved to be the most valuable were the classes and experiences that helped me connect more directly to the local history and culture. Through Irish language history and language courses, events hosted by on-campus organizations and weekend trips with newfound friends, I connected with local and international students from all over the world and across many different academic majors. By the end of my time at UCD, I went from being a small-town Kansas girl who initially struggled to use the local bus system to having the confidence to travel across an unfamiliar country on my own."
Tara Westington | Environmental Studies | King's College, Pennsylvania | Spring 2017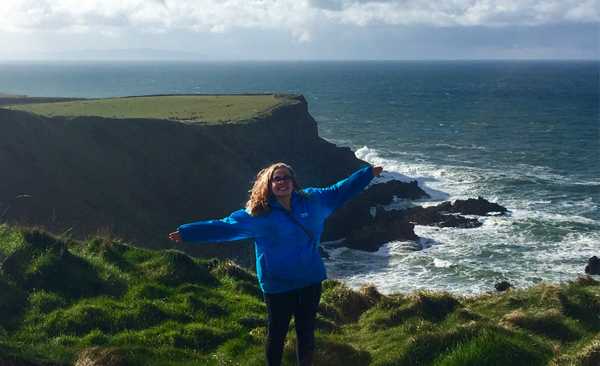 "I am majoring in Environmental Studies with a minor in Political Economy in effort to bridge the gap between science and government policy in the environmental sector. I knew UCD was the place to come for this program because I found a wide range of modules to take that interested me and offered supporting experience to add to my background from my home university.
Through my courses here I've learned about the environmental issues facing Ireland and Europe and the management practices used in response to them. These courses offer a broad understanding of various disciplines as well as guided field trips to understand how these environmental applications can be used in the future to promote sustainability. In addition to the academic rigor and diversity of the courses offered at UCD, there were plenty of travel opportunities to immerse myself in on the weekends. During my time here I've traveled to London, Barcelona, Berlin, Venice, Rome, and Paris however I always found that the culture and friendliness of Ireland always felt like home. Between school and traveling I joined the softball club team, attended events organized by the Culture and Social Program for international students and made lifelong friends from all over the world.
When I left the United States for my semester abroad I was anxious, but once I dove into the experience of being abroad it all went by in a flash. My advice to anyone considering going abroad is to not let the apprehension of leaving your comfort zone hold you back on this incredibly unique opportunity. This experience has made me more independent and uncovered an intense desire for adventure that I would not have discovered otherwise. My only disappointment about studying abroad is that I can't rewind to the beginning and do it all over again."
Maire O'Malley | Animal Science | University of Kentucky - Arcadia | Spring 2017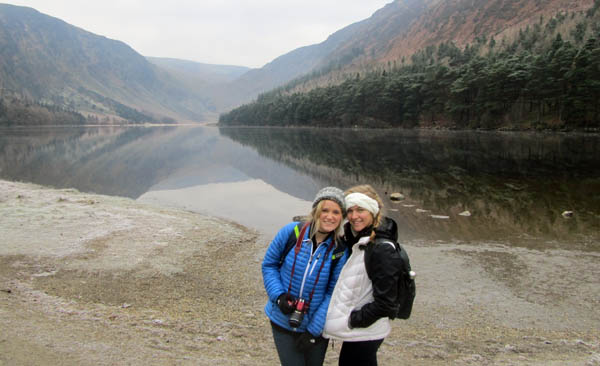 "University College Dublin is a fantastic university. The instructors are understanding and helpful, the campus is easy to get around, and there are so many different ways for students to get involved in academic clubs, campus activities and athletics. One of my favorite aspects about UCD was how welcoming all the extracurriculars were to international students. UCD, especially the International Global Lounge, was excellent at helping the international students get involved and feel as if they were a true member of the college.
Along with the college being wonderful, I made some of the greatest friends I will ever have. Many of my favorite memories from UCD include just hanging out in my apartment on-campus with my friends. UCD holds some of my greatest memories and I am eternally grateful for everything my time at UCD gave me."
Mehgan Murray | Agriculture Communications | Texas Tech University | Spring 2016
"I studied at UCD during my last semester of college. Not to sound clichéd but I can easily say my time at UCD and Ireland was no doubt the best experience out of my entire college career.
Coming from a college that is situated in rural West Texas, I absolutely loved experiencing a college lifestyle in a busy city. I had an absolute blast exploring Dublin, jamming out at concerts with my new roomies and attending different sporting events. With the rest of Europe just a short flight away, it made it extremely easy to travel to other countries on the weekend.
The lecturers truly had passion for their area of studies. The lecturers were able to pull from their real world experiences into the lectures and provide a better understanding of a topic.
One of the most memorable experiences was being invited to help out at the UCD Lyons Research Farm for a week during spring lambing season. There I was able to learn hands on about production agriculture plus I got to care for the newborn lambs."