Project Team
Meet the people working in UCD Blue Carbon
Dr Grace Cott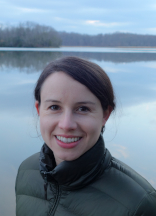 Principal Investigator
grace.cott@ucd.ie
I am a coastal wetland ecologist. My research focuses on examining the dynamics of coastal 'blue carbon', that is the carbon sequestered in vegetated coastal habitats, specifically tidal marshes, seagrass beds, and mangrove forests. This project is funded by Science Foundation Ireland under the Starting Investigator Research Grant (SIRG) programme. My postdoctoral studies at the Smithsonian Environmental Research Center, Maryland, USA, and University College Cork funded by Marie Skłodowska-Curie Actions Programme and the Irish Research Council allowed me to investigate the degree to which organic nitrogen regulates the response of coastal wetland plants to climate change.
Dr Andrea Fuchs
Postdoctoral Researcher
andrea.fuchs@ucd.ie
My studies of biology focused on marine biodiversity in the German Wadden Sea, and I became fascinated eventually with ocean microbiology and the complexity of biogeochemical cycles in sediments. Thus, my following research concentrated on the impact of global warming on the methane cycle in freshwater lakes, and how it is influenced by seasons, organic matter, lake morphometry, and diel cycles. My main research interest lies in the balance between greenhouse gas production, oxidation, and emission, as all of these processes are elevated by temperature, making the net effect difficult to assess. Currently, I'm excited to concentrate on Irish saltmarshes, as vegetation and tidal cycles further complicate the balance between sequestration and emissions, and as coastal wetlands have a significant impact on the global greenhouse gas budget.
Shannon Burke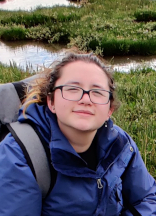 PhD Candidate
shannon.burke.1@ucdconnect.ie
I completed my undergraduate degree in Plant Biology at UCD with a focus on ecology and environmental science. My undergraduate research project was centered around plant physiology. I investigated water uptake in a root hair-less barley mutant and observed physiological differences against the mutant's wildtype. I gained an interest in wetlands, their ability to store carbon in the long term, and how this can benefit climate mitigation during my final year of college. My doctoral research focus is to quantify the carbon stocks and accumulation rate of Ireland's coastal wetlands, determine the factors controlling their carbon preservation, and determine the threats these ecosystems face. The goal of my project is to raise awareness amongst the Irish public of the benefits of coastal ecosystems and to contribute our knowledge of Irish coastal wetlands to global Blue Carbon research.

Lisa Jessen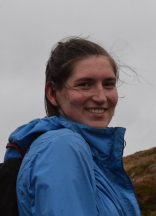 PhD Candidate
lisa.jessen@ucdconnect.ie
I am a Danish/Irish PhD candidate within University College Dublin (UCD). My doctoral research is focused on examining greenhouse gas fluxes and emissions in Irish coastal wetland ecosystems for the SFI BlueCarbon project under the supervision of Dr Grace Cott. I recently completed my undergraduate degree in Environmental Biology in UCD and graduated in September 2020.