Welcome Incoming Alumni
A very warm welcome to our alumni community.
As a new graduate, you automatically become a member of the UCD Business Alumni Network and we are delighted to welcome you to this ever-growing community. Our goal is to create for you a strong alumni community and network, with the College of Business as the focal point.
Network
The UCD Business Alumni Community has a global network of over 90,000 alumni in 137 countries and further, the overall UCD Alumni Community has an incredible global network of 295,785 alumni in 185 countries. This global community is a powerful resource for networking, learning and staying in touch with your alma mater and with those who have shared the UCD experience.
Connect
We are focused on building life-long mutually beneficial relationships with graduates to ensure that you are constantly informed and engaged through regular events, reunions and communications, no matter where in the world you are located. As you start to make your way in the world, do stay in touch with us and with each other, and let us know how you are getting on.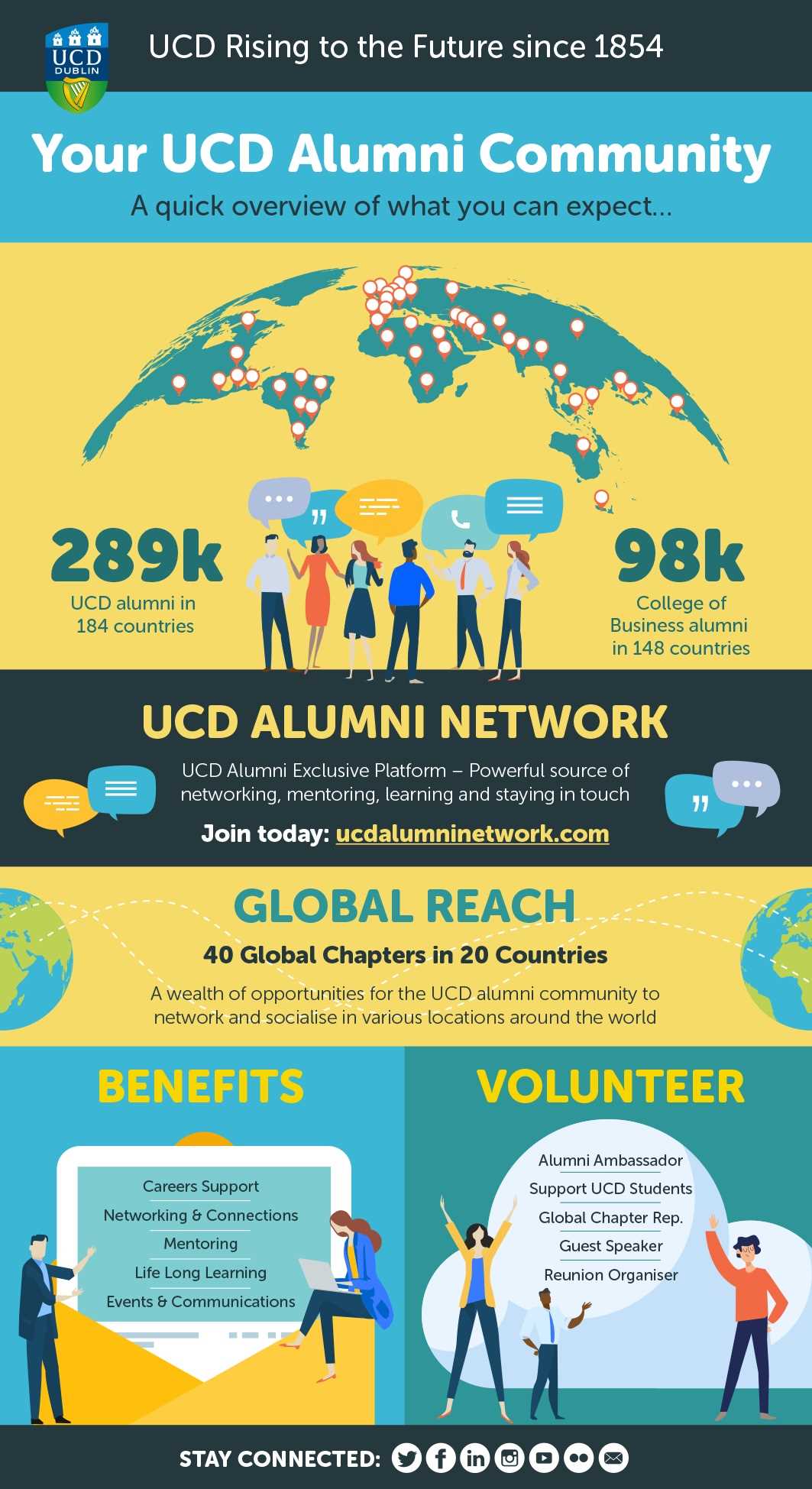 Information for New Graduates
Meet your UCD Business Alumni Relations Team
Additional Information of Interest

If you have any questions or comments, please contact us at:
businessalumni@ucd.ie or +353 1 716 8831
Follow us on our UCD Business Alumni social media channels.