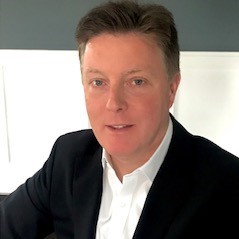 Brian Ruane
CEO, BNY Mellon Government Securities Services and Clearance & Collateral Management
Digital Transformation in Banking
What is Digital Transformation?
Digital transformation is the integration of digital technology into all areas of banking in order to enhance the service offering for all stakeholders. This technical transformation can take a variety of forms, from improving and streamlining operations to elevating the client experience. In my view, there are many areas of the global capital markets that are overdue for digital transformation and would stand to benefit from improved sophistication of workflows.
For example, banks & broker dealers are looking for new digital capabilities in order to deliver a smarter and more efficient user experience. New digital approaches are enabling banks to become more relevant to their institutional clients while removing unnecessary complexity in processes.
Digitization also represents an opportunity for financial services firms to offer new data insights and products. All of these developments are particularly exciting for today's graduates who are starting their careers as digital natives to whom these kinds of technologies are second nature.
How do firms approach Digitization?
There are three commonly deployed approaches to digitization in banking:
In the Silicon Valley Model, rather than working at the core of the technology function within the business, Fintech is used to drive innovation and digitize the business as if it is working from outside the organization.
Under the Parallel Bank Model, technologists create an entirely new digital bank which operates in parallel to the existing bank, with its own separate organization, technology & operations. Eventually the digital enterprise replaces the old bank, which is retired.
The Digitizing This Very Bank Model seeks to digitize every element of the bank's activities from stem to stern. This encompasses changing processes, products and customer interactions so they are all digitally aligned to the highest standards and client expectations.
How do you see digital affecting your business?
In the collateral management business we are developing innovative use cases for machine learning and we are seeing increased demand for application programming interface (API) solutions.
More specifically to the collateral sector, digitization is transforming core activities such as making collateral optimization much more efficient, it's facilitating more detailed liquidity reporting and it's satisfying industry demands for faster connectivity and more mobility for collateral assets.
Brian Ruane, BNY Mellon Government Securities Services and a member of UCD Michael Smurfit School of Business North American Board (Emeritus).