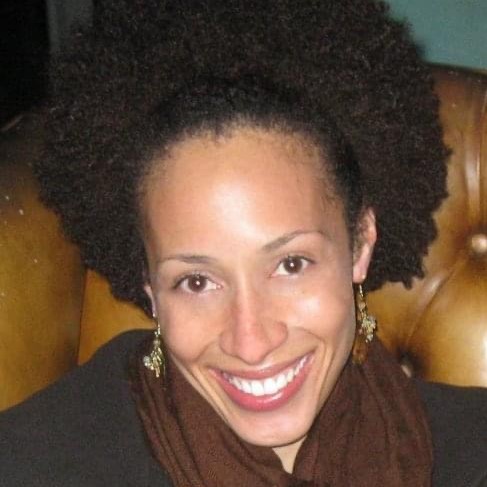 Christina Carey Dunleavy
MBA '10
Christina Carey Dunleavy has spent much of her career in the entertainment industry. She currently leads Disney CreativeWorks, a branded content studio and consultancy, as well as multicultural and inclusive marketing for Disney Advertising.
About Christina Carey Dunleavy
Tell us a bit about your career to date
I started in events at Viacom in New York and once I moved to Los Angeles, I shifted into production which really provided me tremendous knowledge around post-production, television promotions, and commercial producing. It allowed me to develop an incredibly strong base that still proves useful today. My entry into Disney was a product of a merger and since then I've worked across four different business units within The Walt Disney Company, spanning various areas of marketing such as synergy, on-air promotions, integrated marketing, affiliate marketing, content marketing, and multicultural and inclusive solutions.
I left Disney in 2008 to pursue my MBA at UCD Michael Smurfit Graduate Business School. It felt like the right decision coming to Ireland as my maternal grandmother was from Belfast and my grandfather was from the Munster area. While they're no longer with us, it remains a nice connection to have. Originally, I had been looking at MBA programmes in the Los Angeles area, but I quickly realised I was seeking something different and wanted a change of scenery. I needed a programme that not only served my needs in that moment, but also would set me up for future forward.
The MBA programme was at first a challenge. I think I came into the programme believing this would be "easy" as my career to that point had been very demanding accompanied by long hours. Figuring out how to successfully navigate the MBA programme was an important part of the learning experience.
After completing my MBA, I stayed in Ireland for another four years and worked at RTÉ as Head of Marketing and Brand Strategy and was very fortunate to hold several meaningful contract roles with various organisations in Dublin. And then a long-time friend and past colleague reached out regarding a dream role that opened at ESPN, which is owned by Disney. I was offered the position in early 2014 and within six weeks I moved back to the States – New York City specifically – with my family and started the position.
It was great to be back at Disney and doing more of what I love. A couple of years later, I was presented with an amazing opportunity at NBCUniversal that took me back to Los Angeles and, while I wasn't in that role for long, it very much left a significant mark – great people and an outstanding portfolio. After leaving that position, I had the great fortune to spend four years with Discovery. And with utter delight last April, I returned to The Walt Disney Company. Simply put, I love this company! Over the years, I have been provided opportunity, access, support, autonomy and development, along with the best colleagues that I also get to call friends, and so much more.
What is your current role?
I'm the VP of Disney CreativeWorks and Multicultural and Inclusive Marketing (MC&I).
With team MC&I, I work across the Disney portfolio to create authentic and meaningful brand solutions that drives awareness to our DEI (diversity, equity and inclusion) work by meeting targeted audiences where they are. We are working to drive significant change with an engaged effort to shift culture, mindsets and behaviour. Amplifying, empowering and celebrating underrepresented groups in ways that provoke deeper understand and appreciation means a lot to me. It's also a huge priority for the Walt Disney Company. It's great to have this team and I'm delighted we deliver continued momentum through deep support and commitment from across the organisation.
And Disney CreativeWorks, is a full-service branded content studio and creative consultancy with world class talent and IP, unparalleled access, and a legacy of producing breakthrough, culturally relevant content that resonates.
We create data-infused creative solutions across Disney platforms that reach consumers in impactful ways through global scale, outcome-based measurement and, most importantly, consumer trust.
What motivates you?
People that live life with kindness, compassion and a desire to help.
Also, I'm a problem solver by trade and in my personal life. Is it odd that I take great joy in being introduced to a challenge that needs to be solved, understanding the expectations that need to be delivered upon and then working through the necessary outcomes and how to achieve?
Plus, being afforded the opportunity to chase my curiosity. I love going down a path of learning and discovery. It's with great joy I get to experience the same in my nine-year-old son who is often on the same pursuit. I adore when this journey of curiosity brings you to a place of revelation – a real thought, possibility and/or action.
How would you describe your leadership style?
Open, honest and direct!
I find career development critical and want to help my team achieve their aspirations. I'm very much in it with the team and hold myself to the same expectations and accountability that I would hold them to. I work to lead through transparency, empowerment, support and collaboration. My team means everything and are honestly the best of the best. I've been blessed with great teams across all my positions.
Do you have people who have inspired you?
I take inspiration from everyone I meet. And I feel incredibly lucky to have had people show up at exactly the point in my life when I needed them most.
What's the achievement you're most proud of?
I'm very proud of my career and the accomplishment and recognitions I've worked very hard to reach, but, if I'm being honest, my biggest achievement is, hands down, my son. Great responsibility comes with raising a little human. Making sure he's set up for success and has the best opportunities I can provide. Teaching him the importance of gratitude, self-worth, resilience, kindness, respect, and everything in between. It's honestly the most rewarding role.
What is your best piece of career advice?
Always be curious, have fun and laugh, never get complacent or feel trapped in the mundane, chase your passions or whatever it is that motivates you. And really enjoy what you do!
Is ongoing learning important to you?
Yes, absolutely. Both formal and informal learning is what keeps us young, right? Theory and practice are two very different outlooks, but both bring great value to most situations. Therefore, I make it a priority to take various certificate programmes to help enhance my skillset.
Any plans going forward you want to share?
I have always wanted to be a part-time lecturer while maintaining my full-time marketing role. I have been looking into getting my PhD. However, there's still a lot to evaluate ahead of making any decisions, but I do aspire.
Insight Track
How has your degree benefited your career and or personal life?
It has given me greater perspective.
What is your fondest memory from your time in UCD Smurfit/Quinn School?
The school itself was beautiful, some fantastic classmates, and Niamh Brennan.
What are your main interests outside work?
My son, ballet, and horseback riding.
What piece/s of technology can you not live without?
My phone!
And what is your favourite band or musician?
Whitney Houston is my absolute favorite singer.
What's the last gig you went to that you loved?
New Edition and Jodeci. Okay, maybe it wasn't loved, but with this pandemic I hadn't been to a concert in ages, so I was just overwhelmed being back in a venue.
What is your favourite dish to cook?
Right now, it's fish tacos, but that can change next week.
What teams do you support?
Up the Dubs, but stateside it's the Denver Broncos – US football; Dodgers – baseball; and Clippers – basketball.
What is your favourite place in the world to visit and why?
Greece…sunshine, good food, and loads of R&R.
Where is home and why?
Los Angeles, California. The weather!
Name three things on your bucket list:
1. I want to travel everywhere…may not be possible but giving it a real go
2. PhD
3. Win the lottery (it's really on the list)
What charities or causes are closest to your heart?
Supporting underserved communities, children's health and wellbeing, and access to education.
May 2022