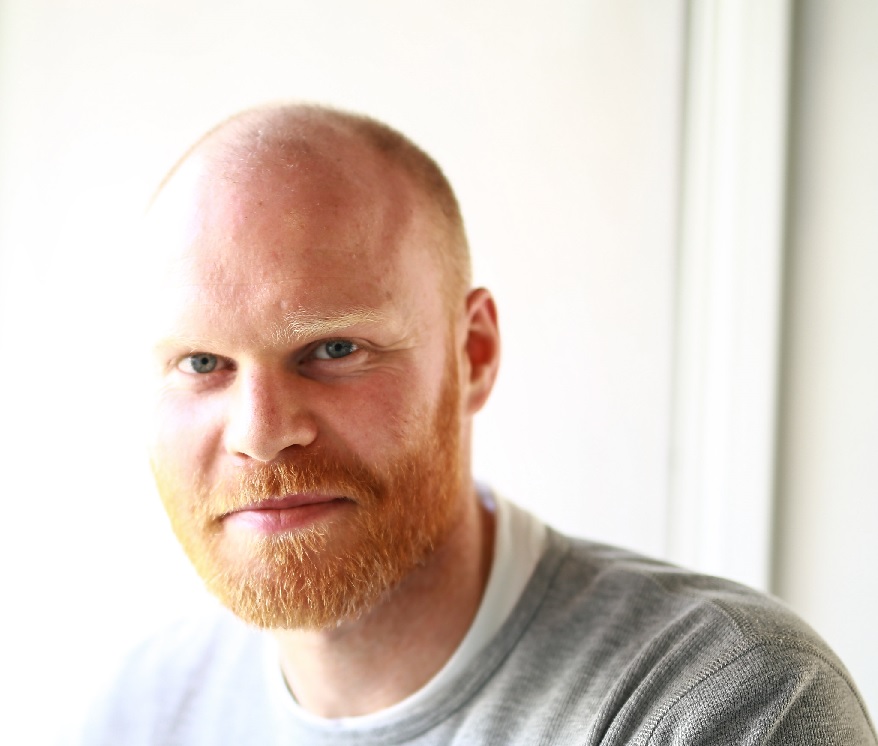 Raymond O'Hara
BComm '07, MSc Marketing Practice '09
Seeing a gap in the Irish market for high quality nutritious drinks, Ray O'Hara joined forces with fellow commerce graduate Kevin Johnstone in 2014 to set up juices and smoothies company Green Beards. The brand now has two shops and a growing B2B trade, as well as plans to expand the product range and go nationwide in 2018.
About Raymond O'Hara
Seeing a gap in the Irish market for high quality nutritious drinks, Ray O'Hara joined forces with fellow commerce graduate Kevin Johnstone in 2014 to set up juices and smoothies company Green Beards. The brand now has two shops and a growing B2B trade, as well as plans to expand the product range and go nationwide in 2018.
Tell us about​ ​educational​ ​background​ ​and​ ​early​ ​career
I went to secondary school in Blackrock College and afterwards I studied commerce in UCD. I gravitated towards marketing and when I finished my degree I completed an MSc in marketing practice at the UCD Michael Smurfit Graduate Business School.
Once I graduated from Smurfit I decided to travel for a few months and experience some new cities and cultures. I visited parts of South America, New Zealand, Australia, and North America.
When I got back to Ireland I got a job in Google working as an account strategist in the finance industry across the UK and Ireland. I worked in that role for just under three years before deciding I wanted to work for myself and gain experience setting up and running a business.
What's the background to setting up​ ​​Green​ ​Beards?​
I became increasingly interested in health and nutrition and began to look at businesses in that space. In 2014 I co-founded Green Beards with Kevin Johnstone who I knew from studying commerce in UCD. The idea was to target the gap in the Irish market for high quality nutritious drinks. We specialise in juices and smoothies that are vegetable-based, dairy-free and nutritionally dense.
While researching the business before we opened I visited and consulted with some of the leading juice companies in New York and Los Angeles.
We have subsequently opened another store and also sell our products into a growing range of businesses from cafes and supermarkets to large offices. We aim to start selling nationwide in 2018.
What​ ​is​ ​your​ ​current​ ​role​ ​and​ ​what​ ​does​ ​it​ ​involve?
Like most small start ups my role has evolved as the business has grown and I spend more time now growing the business through new suppliers and partnerships. We have established a recognisable brand and a growing customer base but we are still a Dublin-based business. I'm working on scaling some of our existing products and also adding new products under the Green Beards brand, which will allow us to introduce our brand to a wider audience.
How​ ​would​ ​you​ ​describe​ ​your​ ​leadership​ ​style?
Instilling a strong company ethos is important to me and in a small business that comes from working closely with the team. I also try to establish open channels of communication and create a positive, inclusive environment.
What​ ​motivates​ ​you?
Keeping myself challenged and trying new experiences
Who​ ​or​ ​what​ ​has​ ​influenced​ ​or​ ​inspired​ ​you?
I have definitely been influenced very much by my father who is very entrepreneurial. He has always been fascinated with new ideas and opportunities and to this day I benefit from learning from him. I have taken inspiration from different people at different times but mostly just followed my gut on which area I wanted to move towards and what experience I was looking to gain.
What​ ​do​ ​you​ ​feel​ ​has​ ​been​ ​your​ ​biggest​ ​achievement​ ​to​ ​date?
I think it's too early yet to reflect on achievements as we are still at a very early stage in the development of the brand and our products, but we have gained valuable insight over the last three years since opening the shops and it has allowed us to refine and almost beta test our products. This knowledge will stand to us as we continue to grow the business.
Any​ ​failures​ ​you'd​ ​like​ ​to​ ​share?
Not really! I don't dwell on failures or even view them as failures. As long as you're learning from them and not making the same mistakes you're not really failing. I'd rather try and fail than not try at all. I think mindset plays a role in success and focusing on the destination is important.
Can​ ​you​ ​share​ ​your​ ​tips​ ​and​ ​advice​ ​for​ ​success?
I'd prefer to answer this in a few years! From my experience to date I would say to keep searching for what you enjoy doing. Success means different things to different people so try to work out what success looks like for you and let that dictate your career choices rather than the reverse. Keep learning new things and don't be afraid of failure. Surround yourself with positive people and lastly in the words of Mary Schmich, "Don't waste your time on jealousy; Sometimes you're ahead, sometimes you're behind. The race is long, and in the end, it's only with yourself."
Any​ ​plans​ ​for​ ​the​ ​future​ ​you​ ​want​ ​to​ ​share?
I think probiotics is an area that a lot more people are going to start to get interested in and we will be introducing products that allow our customers to easily add them to their diet.
What​ ​are​ ​your​ ​main​ ​interests​ ​outside​ ​work?
I try to swim in the sea as much as possible and find it very invigorating. I also really enjoy simple things like cooking and reading or spending time with friends and family. I try to keep fit and mix up how I do that. I'm currently doing Crossfit, which is a mix of high intensity training and weights that I'm enjoying. Anything to improve my flexibility such as yoga I also try and incorporate into my life if I can.
Insight Track
What​ ​is​ ​your​ ​fondest​ ​memory​ ​from​ ​your​ ​time​ ​in​ ​UCD​?
Really the people more than anything and the laughs and friendships forged.
Tell​ ​us​ ​one​ ​thing​ ​that​ ​most​ ​people​ ​don't​ ​know​ ​about​ ​you?
I joined a book club recently. It's really a wine club!
What​ ​piece ​of​ ​technology​ ​can​ ​you​ ​not​ ​live​ ​without?
Not very original but my phone, I probably need to spend less time on it!
What​'s​ ​your​ ​favourite​ ​band​ ​or​ ​musician?
Very hard to choose! I'm currently enjoying the new Arcade Fire album and I tend to listen to more mellow music.
What's​ ​the​ ​last​ ​gig ​ ​you​ ​went​ ​to​ ​that​ ​you​ ​loved?
I saw The Villagers recently in The Academy and they were excellent live.
What​ ​is​ ​your​ ​favourite​ ​dish​ ​to​ ​cook?
Yotam Ottolenghi has some great recipes that I like to make but my favourite dish at the moment is a grilled halloumi cheese red pepper and hummus sort of open sandwich.
What​ ​team​ ​do​ ​you​ ​support?
The Irish rugby team.
What​ ​is​ ​your​ ​favourite​ ​place​ ​in​ ​the​ ​world​ ​to​ ​visit​ ​and​ ​why?
Has to be New York. Everything about it, there is so much to do and see and the food is incredible.
Name​ ​three​ ​things​ ​on​ ​your​ ​bucket​ ​list
1) I'd like to visit Japan soon. I keep hearing how incredible it is.
2) Sign up for some boxing classes.
3) Learn how to play the saxophone.
What​ ​charities​ ​or​ ​causes​ ​are​ ​closest​ ​to​ ​your​ ​heart?
I volunteered with UCDVO (University College Dublin Volunteers Overseas) when I was in UCD and we travelled to Nicaragua and after college I went on an alumni project to South Africa. I know firsthand some of the great work UCDVO does overseas and I have been lucky enough to have met some great people through the trips I went on.
October 2017