The Department of Health publish the COVID-19 Nursing Home Expert Panel Report, Chaired by CHAS College Principal, Professor Cecily Kelleher.
Wednesday the 20th of August 2020, saw the Minister for Health, Stephen Donnelly T.D. and the Minister for Mental Health and Older People, Mary Butler, T.D., publish the report on the COVID -19 Nursing Home Expert Panel. This expert panel was chaired by Professor Cecily Kelleher, Principal, UCD College of Health and Agricultural Sciences.
While the most recent reported COVID-19 cases in Ireland have stemmed from community and workplace clusters, the figures from the Health Protection Surveillance Centre (HPSC) in the first four months of the pandemic in Ireland, up to 14 July 2020, indicate that 79% of all notified deaths from COVID-19 occurred in the over 75 age groups and that deaths in nursing homes (985 cases) represented 56% of total deaths (1,748 cases) in Ireland.
Global evidence has shown that older people, particularly those who are medically compromised are at severe risk for COVID-19 related complications and that congregated settings such as long term residential care facilities have been greatly impacted.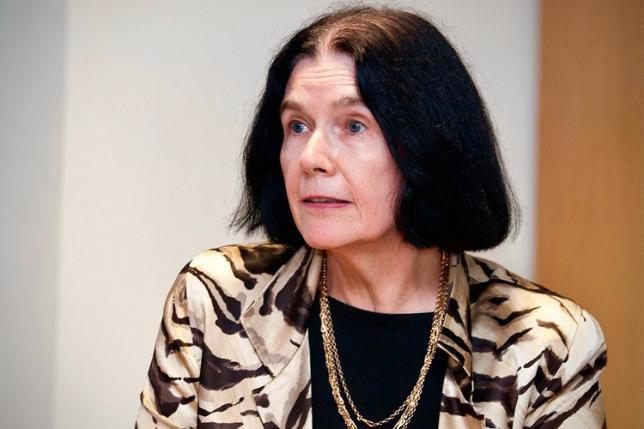 Professor Cecily Kelleher
The expert panel was formed in May of this year. It was established to examine emerging best practice and recommendations to ensure that all protective COVID-19 public health and other measures to safeguard nursing home residents are planned and in place to respond to the ongoing impact of the COVID-19 pandemic over the next 6-18 months.
The panel made over 80 recommendations across fifteen thematic areas.
Speaking at the report launch, Professor Kelleher said:
Professor Cecily Kelleher, said:
"We all know that we are living in completely unprecedented times. We are living through a pandemic, the like of which we have not seen for a century. We as a society mourn the loss of the 985 people whose deaths prompted the creation of this panel and offer condolences to the families and loved ones of all those who lost someone during that period. Our report proposes measures to ensure the ongoing protection and support for nursing home residents as COVID-19 remains a significant threat to their health and wellbeing."
I believe that people have learned from the experience of the past six months and are much better prepared to manage both prevention and treatment of COVID-19 in nursing and care home settings. In identifying those lessons learned we seek to apply these insights in a tighter timescale in order to improve the outcome of the ongoing response."
The expert panel report contains a range of recommendations in line with lessons learned to date and international best practice, aimed to safeguard the residents in nursing homes over the next 12-18 months and into the longer term.