NanoString Analysis System
The nCounter® MAX Analysis System from NanoString Technologies offers a high throughput system to easily profile the expression of hundreds of genes, miRNAs, proteins, or copy number variants simultaneously with high sensitivity and precision.
The instrument facilitates a wide variety of basic research and translational medicine applications, including biomarker discovery and validation. To date, NanoString has been cited in over 1000 publications.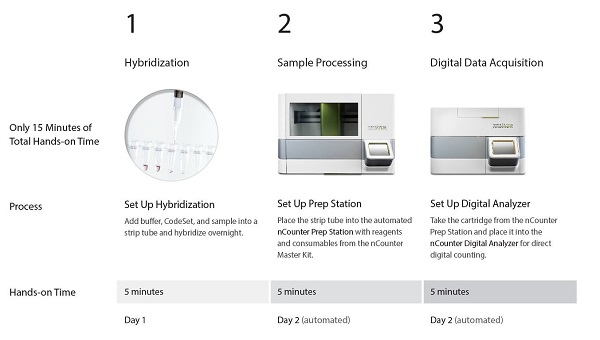 Show/hide content Open Close All