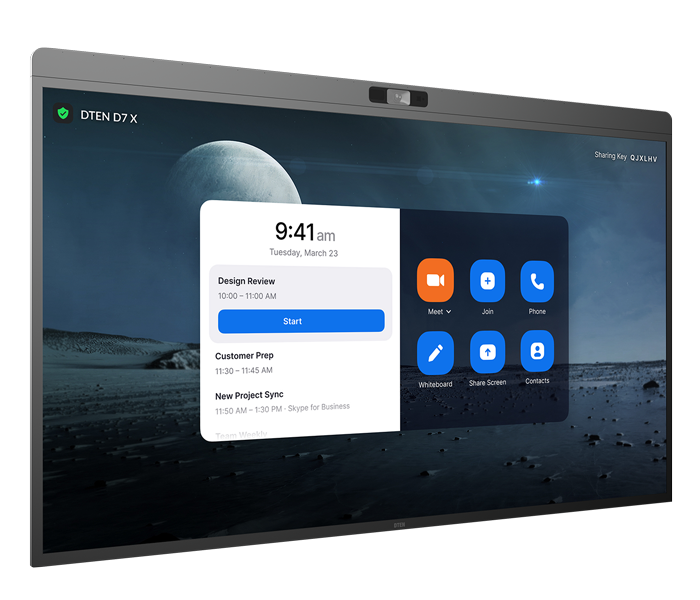 DTEN screens at UCD
At UCD, many meeting rooms have been equipped with DTEN touch screens.These screens enable us to join online and hybrid meetings via Zoom.
They include touch-screen and voice-activated controls, plus a responsive built-in camera, microphone and speaker. The camera detects and displays each on-site participant individually, making it easier for online participants to see, hear and engage with them.
Benefits of DTEN
Our DTEN screens are designed to be user-friendly, secure, and hassle-free:
Touch-screen and voice-activated responsive controls - no remote control needed
Wireless screen sharing - no cables required to display your laptop on the screen
Smart camera and microphone - the DTEN follows and focuses on the speaker, providing a better hybrid meeting experience
Energy efficiency - the DTEN screen powers down to standby mode after 15 minutes of inactivity
IT security and data protection - Zoom Rooms is protected by UCD IT cybersecurity, your UCD Connect single sign-on (SSO) and Duo MFA, and fully complies with all EU data protection requirements
Set up a hybrid meeting room
To set up a hybrid meeting room for your UCD school, unit or area, you need an interactive DTEN screen and a Zoom Rooms licence.
For meeting spaces of between 3 and 14 seats, UCD has an agreement with Image Supply Systems (ISS) for the supply and installation of DTEN devices (Ref: UCDOPP656 AV Equipment Mini Competition DTEN Solution). To discuss your needs, and for costs or other details, please contact ISS directly at sales@imagesupplysystems.com
For meeting rooms and collaborative spaces of more than 14 seats, or for Teaching and Learning spaces, please contact UCD Estates at estates@ucd.ie for further assistance regarding a DTEN screen.
For a Zoom Rooms licence to use with your DTEN screen and to have your meeting room added to the UCD Google Calendar, you can contact us via the 'Get Help' form on the UCD IT Support Hub at www.ucd.ie/ithelp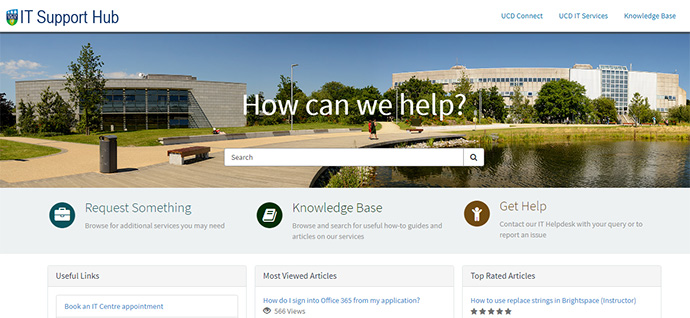 Further Support
The UCD IT Support Hub is where you can log a call with our UCD IT Helpdesk team, find an answer in our Knowledge Base of articles, or request an additional service or access.