Get started!
New to UCD? Welcome! Get started with the range of IT services available to you:
Watch our UCD IT Induction overview video (right)
Download the free UCD Mobile app from your app provider
Check out the Discover IT section in the 'Introduction to UCD' module when you first log into Brightspace
UCD Connect
UCD Connect is the portal for all your UCD IT applications and services, such as your email, calendar, SISWeb, AppsAnywhere and Brightspace. You can also change your password here, download student software, and even check your UCD library account.
Protect yourself online
Follow our essential IT security tips to protect your UCD data, device and identity.
See also: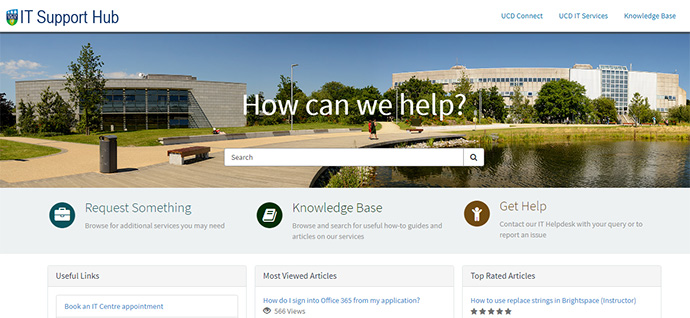 Further Support
The UCD IT Support Hub is where you can log a call with our UCD IT Helpdesk team, find an answer in our Knowledge Base of articles, or request an additional service or access.