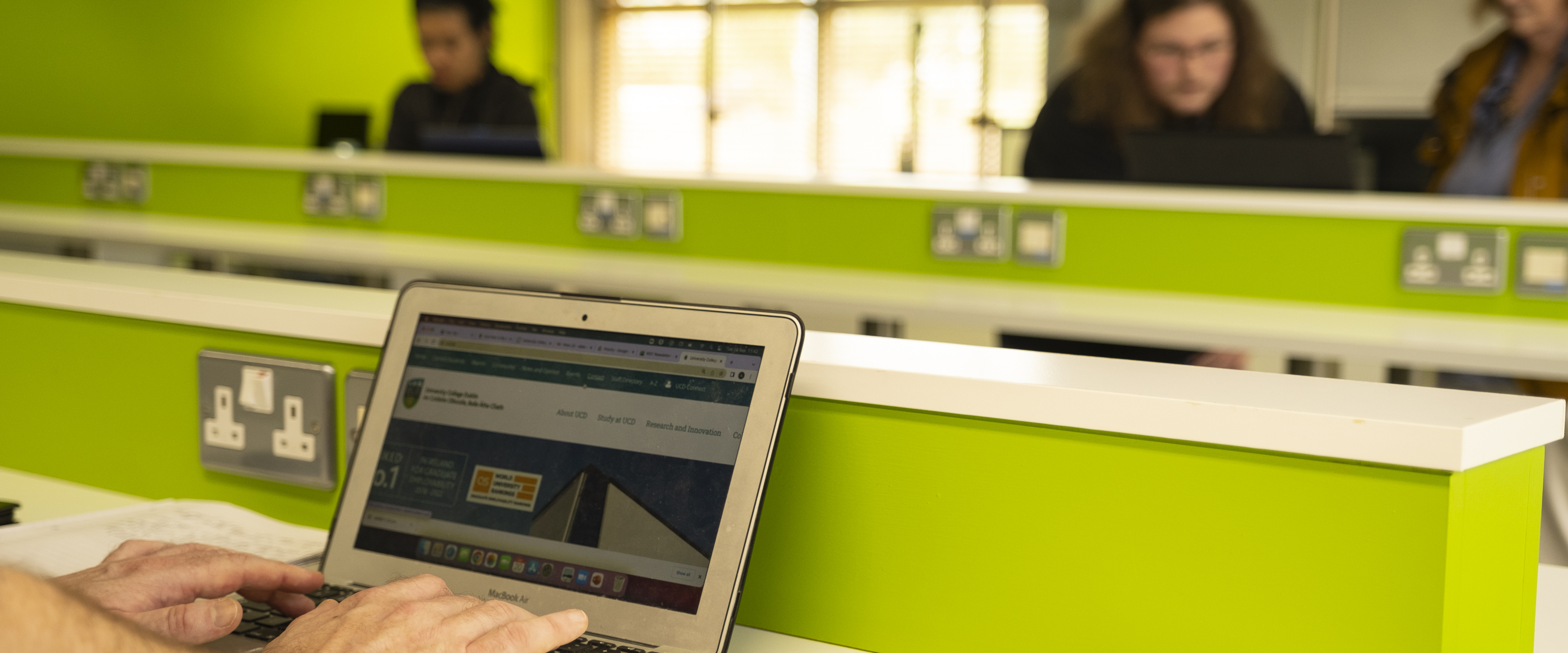 Training & Support
We provide comprehensive support to all UCD staff and students on all of our services. We also offer a range of training and courses i

n both classroom and online settings.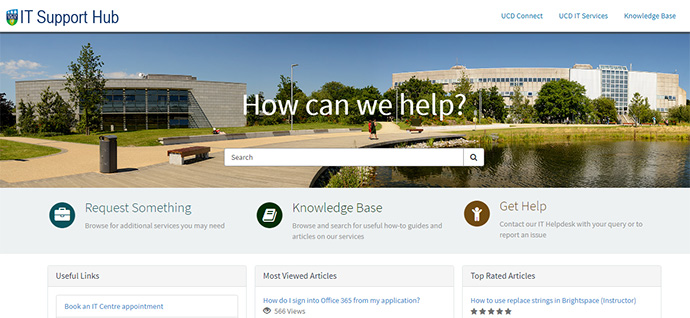 Further Support
The UCD IT Support Hub is where you can log a call with our UCD IT Helpdesk team, find an answer in our Knowledge Base of articles, or request an additional service or access.