Computers & Software
We provide services to manage the devices you need to work and study in UCD plus a wide range of academic software.
Academic software available in UCD
IT Services offer a range of academic software that can be accessed in a number of different ways.
AppsAnywhere allows you - as a registered student - to access a selection of the most popular academic software without having to install the applications. Access this service from your own device through the AppsAnywhere icon in UCD Connect using your UCD Connect username and password.
Software Download provides access to applications that are licensed for local installation. You can access this service in UCD Connect by clicking on the Software Download icon.
Some applications can also be installed on user devices and discounts are available.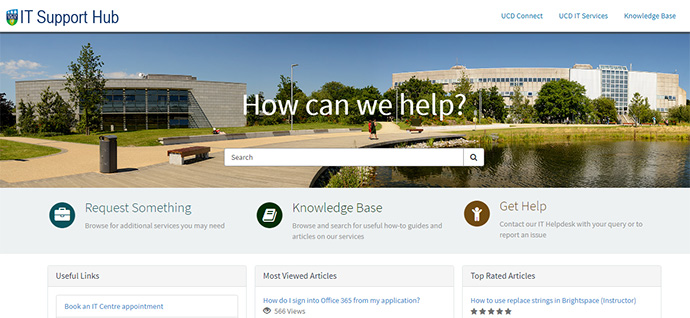 Further Support
The UCD IT Support Hub is where you can log a call with our UCD IT Helpdesk team, find an answer in our Knowledge Base of articles, or request an additional service or access.