Brightspace Pulse
The Brightspace learning environment is for use on and off campus and can be used across multiple mobile devices to help students keep track of important updates while on the move.
While accessing Brightspace via a web browser on your mobile device is the preferred and recommended method, you can also install the Brightspace Pulse app if you want to receive Push notifications to your mobile. Please note however that the Pulse app is not designed to give you the full Brightspace experience and should be used alongside your web browser rather than instead of it.
Available to download from Google Play and the Apple AppStore.
Support information for Pulse is available in the UCD IT Services Knowledge Base.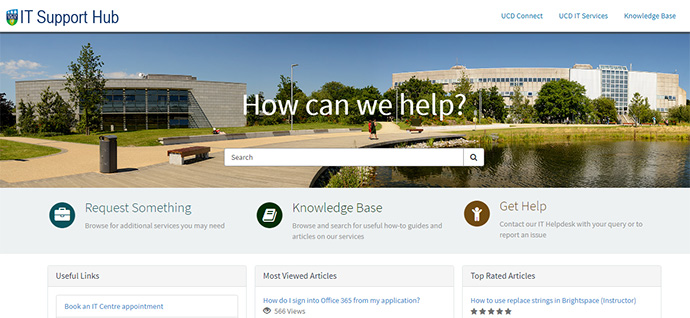 Further Support
The UCD IT Support Hub is where you can log a call with our UCD IT Helpdesk team, find an answer in our Knowledge Base of articles, or request an additional service or access.