Posted 30 April 2012
UCD students selected for Washington Ireland Program 2012
Three UCD students have been selected from more than 400 applicants to join the Washington Ireland Program (WIP) 2012. Each year, the successful candidates, who have shown a commitment to service and a track record of leadership, take part in an eight-week internship program in Washington DC.
The program aims to help the students to develop their skills through work experience, educational opportunity, and hands-on citizenship both at home and in the US.
The three UCD students selected for WIP 2012 are: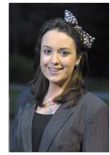 Rebecca Dwyer, a second-year Chemical & Bioprocess Engineering student at University College Dublin. Rebecca was elected as a class representative and currently sits on the UCD Engineering Program Board and Staff Student Committee. As elected Deputy Head Girl, Rebecca took an active leadership role in school activities with a particular focus on fundraising for her chosen school charity, The Children's Sunshine Home, Ireland's first children's hospice. Rebecca enjoys all types of sport, is a keen musician and teaches piano and keyboard part-time to beginner and intermediate level students to help fund her many extracurricular interests and activities.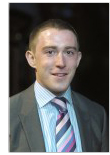 Conall Devlin, a second-year Business & Law student at University College Dublin. Conall is interested in Journalism and is Sports Co-Editor in the UCD College Tribune. He was Head Boy in Aquinas Diocesan Grammar School and was a founding member on the Northern Ireland Youth Panel that constructed a Northern Ireland Youth Assembly. He has participated in the Ulster Project and worked with Friends of Africa as a short term volunteer in Tanzania. He plays Gaelic Football for UCD and Bredagh GAC.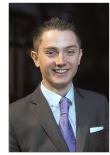 Christopher Day, a third-year General Nursing student at University College Dublin. Christopher is a past Auditor of the UCD Nursing Society and an active class representative in the Students Union. During his first year at university he was involved with UCD Volunteers Overseas and travelled to Delhi, India to assist with education and construction projects. He enjoys athletics and is a member of the Reserve Defence Forces and Seapoint Rugby Club. He currently lives on campus as a Residential Assistant.
Before departing for Washington DC students take part in a pre-departure orientation weekend to provide them with an opportunity to get to know the other members of the WIP Class of 2012.
The students are required to commit to a minimum of 30 hours of public service before their placement in Washington DC, and are encouraged to take on a new community service project.
Past students have worked in local schools, homeless shelters, taken on mentoring roles or have volunteered in other community outreach projects.
While in Washington DC students complete an extensive leadership curriculum with their peers – developing their leadership skills and learning from the leadership experiences of those in Global leadership positions. Students also complete an individual internship. These vary greatly and are matched as best as possible to the student's skills and interests.
On returning home, students take part in a re-entry program that allows the Class to reflect on their experiences and identify how they are going to use their new skills and network to address the challenges in their society or an issue they are passionate about.
Each year, thirty students in full-time third level education are selected for the Washington Ireland Program.
The program is supported by both Governments, the universities in Ireland and Northern Ireland. The internships include placements on Capitol Hill, government agencies and the private sector. Previous students have interned in the offices of then U.S. Senators Barack Obama and Hillary Clinton, former Presidential Candidate Senator McCain, at the Headquarters of the World Bank and at CNN.
For more see: www.wiprogram.org
(Produced by UCD University Relations)