Ad Astra trio hoping for podium finish at European championships
Posted 1 August, 2018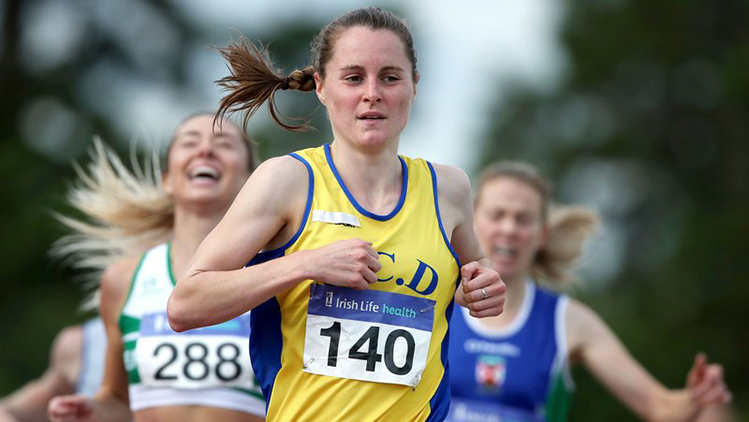 UCD graduate Ciara Mageean is the top female Irish athlete on the European rankings
She is one of only three Irish female athletes to have won a European Championship medal
Ad Astra Athlete Mark English won his sixth national title at the National Senior Championships in July
A podium finish at the European championships would crown a stellar season for UCD graduate Ciara Mageean.
The 26-year-old former UCD Ad Astra athlete is among a 41-strong Irish squad competing at the European Athletics Championships in Berlin from August 6.
Mageean is the top female Irish athlete on the European rankings, and is likely Ireland's best chance for a medal at the six-day long competition.
Another amazing weekend for UCD Sport & @UCDAC_bears at the @irishlifehealth National Championships. UCD's @ciaramageean took gold in the 800m & 1500m, Claire Mooney took gold in the 400m, @markenglish_ gold in the 800m, @sarahlavin_ gold in the 100m hurdles. Super! pic.twitter.com/8Ep9W7K80Y

— UCD Sports Clubs (@ucdsportsclubs) July 30, 2018
Fresh from winning the 800m and 1500m double at the National Senior Championships last weekend, the former student from the School of Physiotherapy will be keen to keep up this momentum.
The County Down native, who will be contesting the 1500m in Berlin, is the first female athlete to complete double at the National Championships since Sonia O'Sullivan in 2000.
She is one of only three Irish female athletes, alongside O'Sullivan and Derval O'Rourke, to have won a European Championship medal, taking bronze in the 1500m in 2016.
Mageean will be joined in Berlin by fellow UCD Ad Astra scholars Mark English and Claire Mooney, who both stepped up to the winner's podium at last week's national track & field competition.
Happy to take home my 6th national title yesterday for @ucddublin. Excited now to be a part of a strong @irishathletics team going to the @Euro_Champs next week! Big thanks to all the support thus far, especially @adidasrunning and Hegarty's Ford Auto Services in Letterkenny.

— Mark English (@markenglish_) July 30, 2018
In a convincing display, Mark English claimed his sixth national athletics title with a gold in the 800m.
The student from the School of Medicine was a semi-finalist in the 800m at the 2016 Rio Olympics, and won bronze at the European championships in Zurich in 2014.
A main contender in the 800m at Berlin, Claire Mooney will also compete in the women's 400m relay.
The UCD Smurfit School student, who is studying International Business, won gold in the women's 400m at the National Senior Championships last week.
By: David Kearns, Digital Journalist / Media Officer, UCD University Relations