New €6.5 million facelift for NovaUCD as new ventures facilities expanded
Posted 16 August, 2018
NovaUCD, the University's centre for new ventures, is getting a €6.5 million facelift to help expand its facilities for early stage companies.
When work is completed on renovating the hub's east courtyard, the new extension will allowed Nova to accommodate between 15 and 30 additional start-ups – a 50% increase in its current capacity.
The new development, expected to be complete in June 2019, will include 23 new business units, labs and co-working spaces.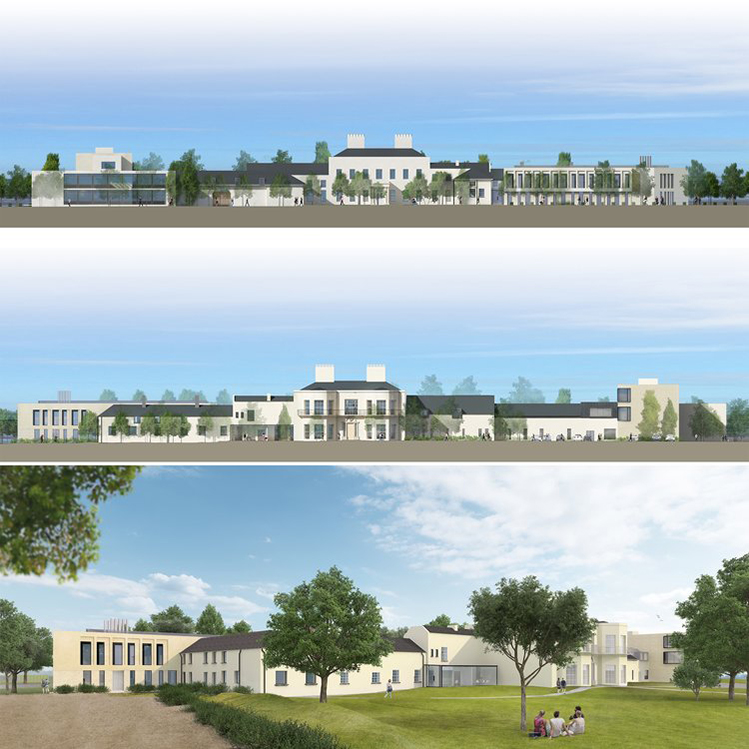 An artist's impression of what the new extension Credit: Kavanagh Tuite Architects
"The NovaUCD facility has been running at full capacity for several years now… and there has been significant demand from ambitious entrepreneurs who want to locate their start-ups [here] to leverage our ecosystem of experienced mentors, founders, alumni, investors and sponsors," said Tom Flanagan, UCD's Director of Enterprise and Commercialisation.
Alongside the €6.5m renovation, a number of new programmes are due to be introduced to tie Nova, and University College Dublin as a whole, more closely to sectors with high-growth potential such as medical, financial and agriculture tech.
Based on the College's Belfield campus, Nova opened in 2003 and has supported over 225 companies to develop and grow.
Some €200 million in equity funding has been raised by the hub's budding entrepreneurs, and over 2,000 jobs created.
The team behind the new extension are Kavanagh Tuite Architects, who created the original design of the Nova facility.
Tom Flanagan, UCD's Director of Enterprise and Commercialisation
As the home of UCD's technology transfer team, Nova has also registered some 750-invention disclosures, filed over 250 priority patent applications and licenced over 170 technologies to companies such as Amdocs, Amryt and Glanbia.
Some of the best-known start-ups supported by Nova include spin-out companies, ChangingWorlds, BiancaMed, Equinome and Logentries and spin-in companies, EnBIO and Genomics Medicine Ireland.
Among the companies currently located at Nova are; Carrick Therapeutics, OncoMark and THEYA Healthcare.
Six private sector sponsors, AIB, Arthur Cox, Deloitte, Ericsson, Goodbody Stockbrokers and Xilinx provided 75% of the €10 million raised to develop the first two phases of Nova, with the balance of funds provided by Enterprise Ireland and UCD.
By: David Kearns, Digital Journalist / Media Officer, UCD University Relations