UCD professor Shane Higgins inaugurated as new master of National Maternity Hospital
Posted 3 January, 2019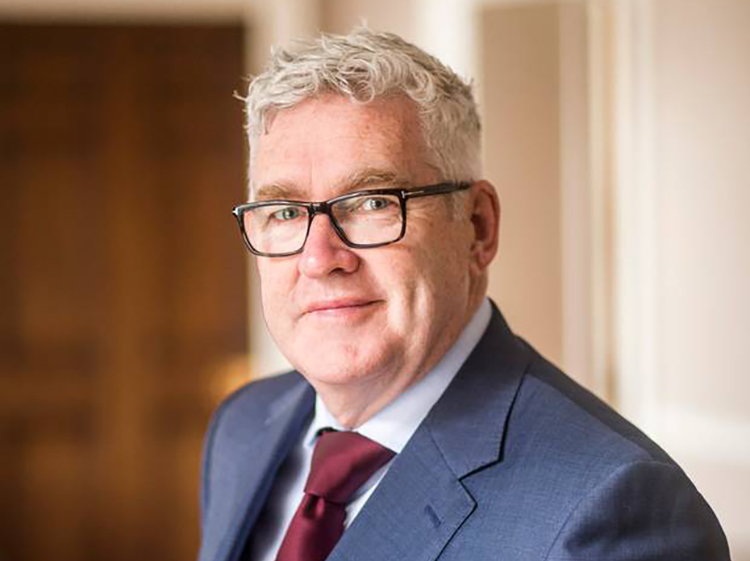 Obstetrician and gynaecologist, UCD Professor Shane Higgins is the new master of the National Maternity Hospital
A University College Dublin professor who is a leading figure in maternal and fetal care in Ireland is the new master of the National Maternity Hospital.
Obstetrician and gynaecologist Professor Shane Higgins begins his seven-year tenure at the Holles Street hospital following his inauguration on New Year's Day, 2019.
The UCD academic, who lectures at the UCD School of Medicine and Medical Science, was elected to the position in May following a selection process which considered a number of experienced Irish and international obstetricians.
He will take over from UCD alumnus Dr Rhona Mahony, the first woman to hold the role of master at the National Maternity Hospital (NMH).
Congratulations to Prof Shane Higgins, who has been inaugurated as the new master of the National Maternity Hospital https://t.co/jFdx0pztI6

— Inst. Obstetricians & Gynaecologists (@RCPI_ObsGyn) January 3, 2019
Established in 1894, the Holles Street hospital is now one of Europe's largest maternity hospitals. One in every twelve Irish citizens are born there.
The NMH is part of the Ireland East Hospital Group (IEHG) – Ireland's largest hospital group – which comprises 11 hospitals, with University College Dublin as its academic partner.
Speaking following his inauguration, Professor Higgins said he was deeply honoured to take up his new post.
"This is an extraordinary national institution with an international reputation for excellence and I look forward to working with the staff to bring it through what may be the greatest period of change in its 124-year history."
The Limerick native is a specialist in maternal-foetal medicine, and has a broad range of clinical and management experience in Ireland, Scotland and Australia.

He is expected to oversee the departure of the NMH from its current location at Holles Street to the campus of St Vincent's University Hospital at Elm Park.
By: David Kearns, Digital Journalist / Media Officer, UCD University Relations