UCD graduate is latest member of TG4's weather forecasting team
Posted 2 December, 2020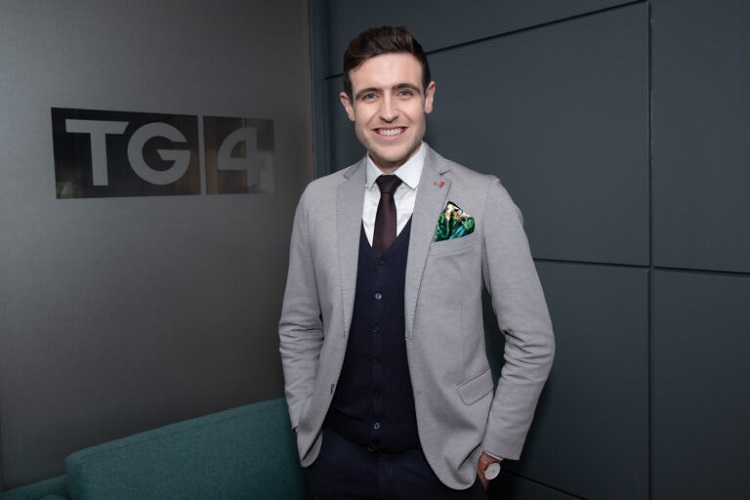 A UCD Irish language graduate is the latest addition to TG4's weather forecasting team.
Dublin native Donncha Ó Murchú, has joined the Irish broadcaster's weather panel as part of its efforts to create a more diverse group of presenters for its An Aimsir Láithreach TV weather bulletins.
Donncha, who studied Irish and History while at University College Dublin, is one of two new weather presenters at the Irish language station.
"I couldn't have imagined myself doing this a year ago. It's a great job and I'm very grateful to have been given the opportunity," he said of his new role.
Having studied at UCD, Donncha taught Irish in the United States for a number of years, helping to promote the language and Irish culture at the University of Montana.
When he returned to Ireland, he took on the role of Social Media Coordinator with TG4's Molscéal, which was established in 2017 to provide entertaining Irish Language content on devices other than television.
Donncha is not the first UCD Irish language graduate to take up a role presenting the Irish language station's popular weather forecasts.
Galway native Orla Ní Fhinneadha, who completed a MEd in Education in 2016 at UCD, joined the Irish broadcaster in 2018 following a public call out looking for new presenters.
By: David Kearns, Digital Journalist / Media Officer, UCD University Relations
****
Céimí UCD ar an mball is déanaí d'fhoireann réamhaisnéis na haimsire TG4
Posted 2 December, 2020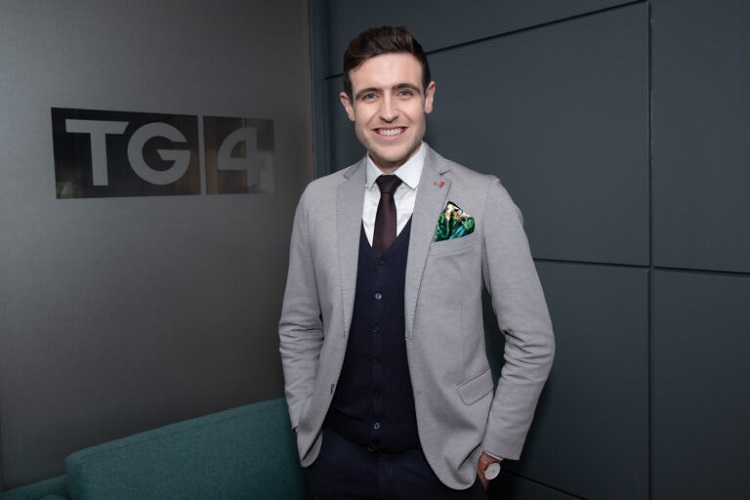 Tá céimí Gaeilge ó UCD ar an duine is déanaí a cuireadh le foireann réamhaisnéis na haimsire TG4.

Is as Baile Átha Cliath ó dhúchas do Dhonncha Ó Murchú, atá ag dul ar phainéal aimsire an chraoltóra

Éireannaigh mar chuid d'iarrachtaí an chraoltóra buíon níos ilghnéithí láithreoirí a bhunú dá chláir nuachta
aimsire, An Aimsir Láithreach.

Tá Donncha, a rinne staidéar ar an nGaeilge agus ar an Stair agus é ar UCD, ar dhuine de bheirt láithreoirí nua
aimsire ag an stáisiún Gaeilge.

"Ní fhéadfainn mé féin a shamhlú ag tabhairt faoi seo bliain ó shin. Jab iontach atá ann agus táim an-bhuíoch
go bhfuil an deis agam," a dúirt sé maidir lena ról nua.
I ndiaidh dó staidéar a dhéanamh in UCD, mhúin Donnacha an Ghaeilge sna Stáit Aontaithe ar feadh roinnt
blianta, áit ar chabhraigh sé le teanga agus cultúr na hÉireann a chur chun cinn in Ollscoil Montana.

Ar fhilleadh ar Éirinn dó, ghlac sé chuige féin ról Chomhordaitheoir na Meán Sóisialta le Molscéal TG4, a
bunaíodh in 2017 chun inneachar siamsúil as Gaeilge a chur ar fáil ar ghléasanna diomaite den teilifís.

Ní hé Donncha an chéad chéimí Gaeilge ó UCD chun tabhairt faoi ról réamhaisnéisí móréilimh aimsire stáisiún
na Gaeilge a chur i láthair.

I ndiaidh fógra poiblí ar lorg láithreoirí nua a bheith ann, ghlac Orla Ní Fhinneadha ról leis an gcraoltóir
Éireannach in 2018. Is as Gaillimh ó dhúchas í Orla agus chuir sí Máistreacht san Oideachas i gcrích in UCD sa
bhliain 2016.