Reach for the Stars: UCD PhD student wins DIAS's inaugural astrophotography contest
Posted 01 June, 2021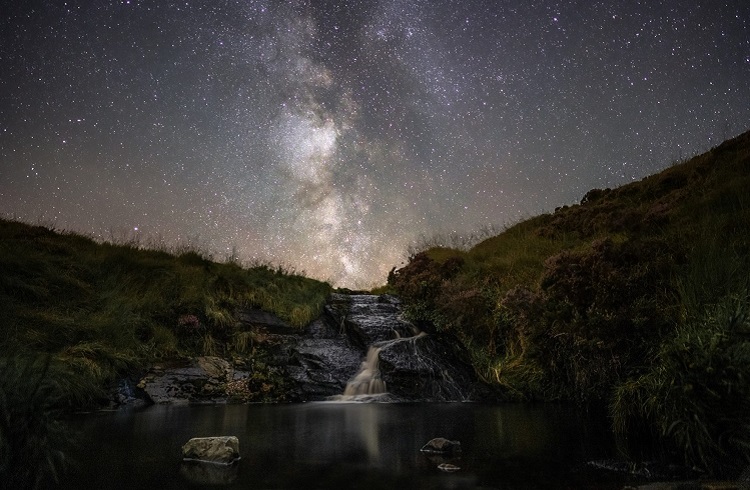 A UCD student has won the Dublin Institute for Advanced Studies' inaugural 'Reach for the Stars' astrophotography competition, with a photo depicting the night sky in the west of Ireland.
Galway native Josh Mathews, a PhD student researching gravitational waveform modelling at the UCD School of Mathematics and Statistic, took the striking image in Crocnaraw on the Connemara coast.
Titled 'To the Waters and the Wild', the winning photo was selected out of almost 200 entries from across Ireland.
It will feature among 20 images selected by the judges of the DIAS competition to be included in an online exhibition celebrating Ireland's rich astronomical heritage.
An outdoor exhibition of the top-rated entries is planned at the DIAS Institute on Burlington Road, Dublin in the coming weeks. This will be followed, later in the summer, by an exhibition at DIAS Dunsink Observatory.
"I would like to congratulate the winners of the competition on their achievements, and thank them and indeed all entrants for sharing their creativity with us," said Dr. Eucharia Meehan, CEO and Registrar of DIAS.
"This competition builds on DIAS's – and Ireland's – proud astronomical heritage. DIAS Dunsink Observatory is one of Ireland's most important scientific sites and has been recognised by the European Physical Society as a 'site of historical significance'.
"We are delighted that Josh, as the winner of this competition, will have a once-in-a-lifetime chance to visit the observatory and see some of the unique equipment housed there. We look forward to welcoming him as soon as public health restrictions allow."
Professor Peter Gallagher, Head of Astrophysics at DIAS and a member of the judging panel for 'Reach for the Stars' competition added: "The standard of entries... was excellent, and the judging panel had a very difficult job making our final selection.
"Josh's image captures a beautiful starry night sky against a striking Irish landscape. It is such a dramatic image – there is almost something mystical about it. It also showcases his obvious talent as an astrophotographer."
Brenda Fitzsimons, Picture Editor of The Irish Times and a member of the judging panel, said tthat the winning photograph had not only been "astonishingly beautiful and a well-balanced image, but also perfectly executed".
Fellow judge Martina Quinn, Managing Director of competition sponsors Alice PR & Events, remarked on how the Irish landscape provided a striking backdrop for the astro-photographs.
"From Neolithic tombs to beaches and urban parks, there were entries from all corners of the country. It was also great to see such variety in the range of skill and creativity – from professional photographers and seasoned astronomers to people with an interest in astronomy or photography just as a hobby. The competition certainly captured people's imaginations, which is what it was all about," she said.
DIAS's 'Reach for the Stars' competition was run in partnership with The Irish Times and was sponsored by Alice PR & Events. The Irish Astronomical Society were initiative supporters.
By: David Kearns, Digital Journalist / Media Officer, UCD University Relations