'See the world through the eyes of your patient' - UCD School of Medicine confers 237 graduates
Posted 03 June, 2021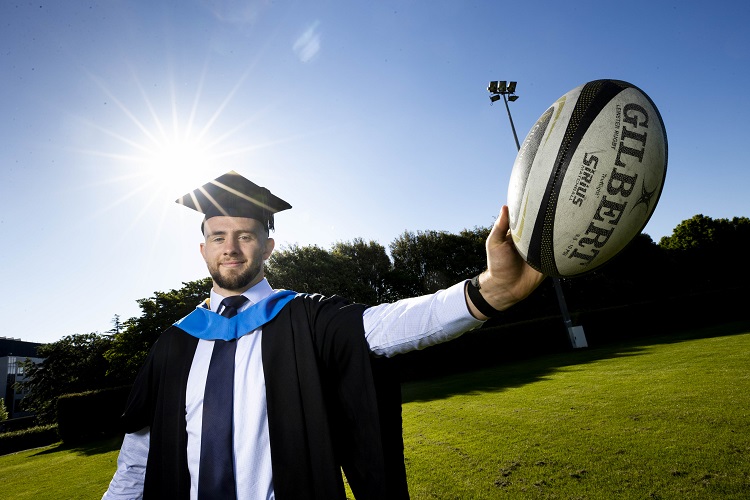 Newly qualified Dr Josh Murphy, Leinster's back row for the Guinness Pro Rainbow Cup, graduating from the UCD School of Medicine
Some 230 students from the UCD School of Medicine have received their medical degrees in an online conferring ceremony.
Representing 22 different countries, the 237 newly qualified undergraduates, including 67 international students, will now take up internships within the Irish healthcare system.
Due to the ongoing restrictions imposed by COIVD-19, the traditional physical conferring ceremony was held online.
In an event streamed live to the students and their families, Professor Michael Keane, Dean and Head of UCD School of Medicine, and Consultant Respiratory Physician at St Vincent's University Hospital asked each graduate to see the world through the eyes of their patients "as you care for them and advocate on their behalf."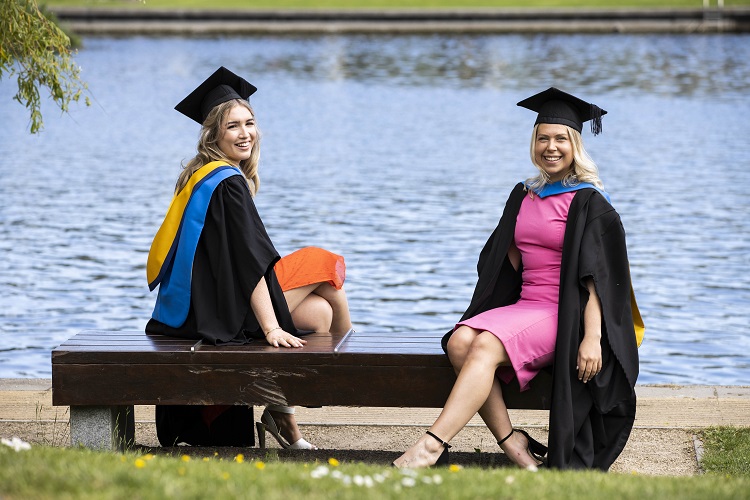 UCD School of Medicine graduates, Dr Ethel McManus and Dr Kirsten Carpenter
"At UCD School of Medicine, we have been training the best and the brightest for more than 150 years. Our curriculum is intensive, internationally recognised and delivered by leading scientists and clinical educators," he said.
"So, from your first day in the dissection lab to the start of your clinical training and early patient contact to your graduation today, we hope you have enjoyed the experience. Most importantly we hope you have learned to see the world through the eyes of your patient as you care for them and advocate on their behalf."
Addressing the undergraduates, Professor Mary Horgan, Royal College of Physicians of Ireland President, and member of NIAC & NPHET, said: "You have joined a wonderful profession and every day that you go to work you will make a difference to peoples' lives. Please always assume that those you care and advocate for, are your family and friends."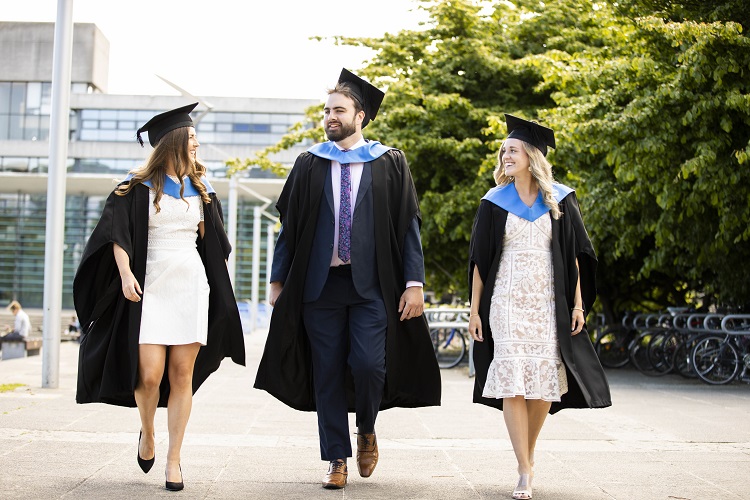 Newly qualified doctors Sarah Cooney, Matthews Gibbons, and Madison Phipps
"It is a challenging time for all of us in healthcare and across our society, but we will emerge stronger from the pandemic, thanks to the feat of science and medicine. It is a tribute to the efforts of our innovators in health and science that we have safe and effective vaccinations developed within a year of the virus. You are the future innovators so we encourage you all to become involved in scientific discovery, " added the UCD alumna.
Other speakers at the digital ceremony included UCD President Professor Andrew Deeks; Professor Cecily Kelleher, College Principal, UCD College of Health and Agricultural Sciences; and student representatives from the UCD School of Medicine Class of 2021, Dr Lorcan O'Byrne and Dr Ethel McManus.
By: David Kearns, Digital Journalist / Media Officer, UCD University Relations (with materials from Jane Curtin, UCD School of Medicine)