UCD marine ecology expert appointed as new chair of National Biodiversity Forum
Posted 19 May, 2021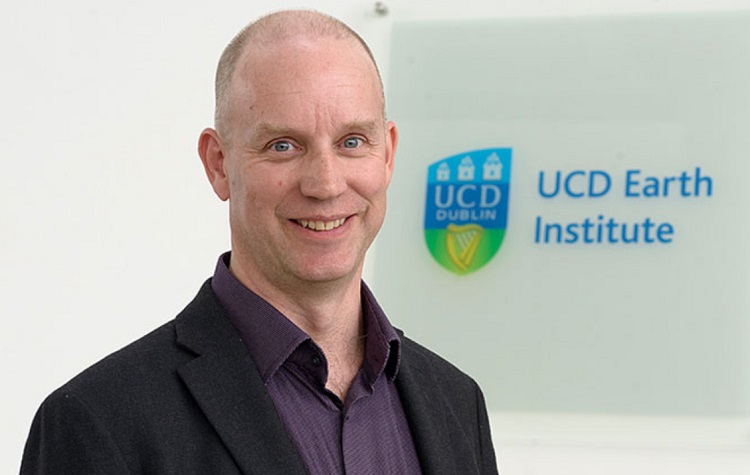 Professor Tasman Crowe has been named as the new chair of the National Biodiversity Forum, an independent expert group that monitors Ireland's approach to biodiversity protection.
An expert in marine ecology at the UCD School of Biology and Environmental Science, Professor Crowe is the Director of the UCD Earth Institute, and has been a member of the National Biodiversity Forum since 2017 - prior to which, he was a member of the National Biodiversity Platform.
He also has chaired the Marine Protected Areas Advisory Group, which supports the State's development of Marine Protected Areas, and recently spoke at length to the Oireachtas Housing, Local Government and Heritage committee as it scrutinised the planned Marine Planning and Development Management Bill 2020, which aims to create new laws for the planning and regulation of sectoral activities in Ireland's marine areas.
"I am honoured and delighted to accept this role and am looking forward to working with the members of the Forum to help inform effective policy and action for biodiversity and the many vital benefits it brings to society," said Professor Crowe.
The National Biodiversity Forum monitors the State's progress on the implementing the National Biodiversity Action Plan, currently in its third iteration, by highlighting progress and bottlenecks, as well as providing reports to the Irish Government.
In February, it published its independent review of the National Biodiversity Action Plan, for the period of 2017-2021, and provided five headline recommendations it said were needed to "deliver real conservation gains at the scale needed to halt and reverse biodiversity loss in Ireland".
"Although public awareness of biodiversity has increased, and cross-sectoral engagement in biodiversity action has improved, the status of biodiversity in protected areas, seas and the wider countryside is in poor condition and continues to decline," the Forum reported.
On the appointment of Professor Crowe and the work of the National Biodiversity Forum, Minister of State for Heritage and Electoral Reform Malcolm Noonan TD said that "expert-led analysis and oversight [was] an important element of effective policy development."
"I would like to sincerely thank our outgoing chair, Professor Yvonne Buckley, for her expertise, leadership and dedication to the important work of the National Biodiversity Forum over the past number of years and welcome Professor Tasman Crowe to the post.
"As an expert in marine ecology who has already participated in the forum for some time, I know he'll be a great asset to its ongoing work as we develop the next iteration of the National Biodiversity Action Plan in line with this Government's unprecedented ambition for nature."
By: David Kearns, Digital Journalist / Media Officer, UCD University Relations