United Nations Academic Impact welcomes University College Dublin as new member
Posted 20 May, 2021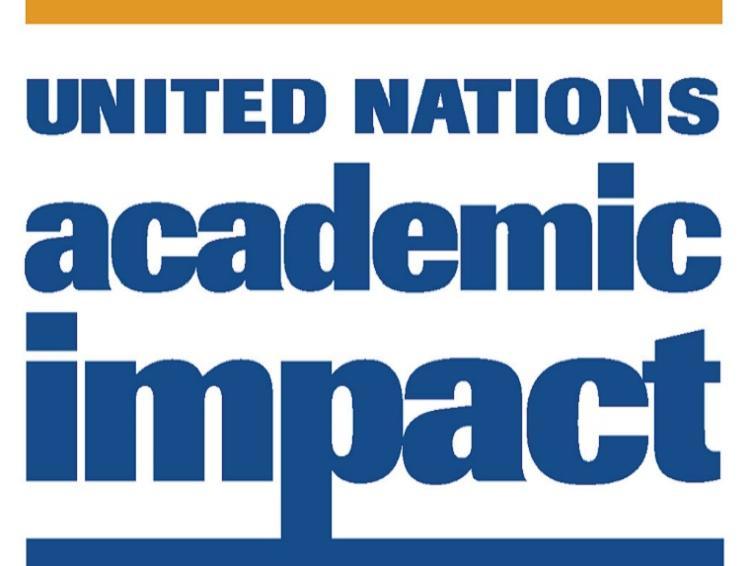 University College Dublin has joined United Nations Academic Impact (UNAI), a global initiative working to align institutions of higher education with the goals and mandates of the United Nations.
With over 1400 member institutions across 147 countries, the group aims to encourage universities to address global challenges through teaching and research – to act as incubators for new ideas and solutions to achieving the UN's 17 Sustainable Development Goals.
These seventeen goals provide a common framework for global action on sustainability, with a focus on major issues such as climate change, quality education, gender equality, and an end to poverty and hunger worldwide.
"The work of academia, research and innovation are firmly embedded in SDGs and this is something that UCD strongly supports," said Professor Orla Feely, UCD Vice-President for Research, Innovation and Impact.
"We believe the ambition of the SDGs, as all encompassing as they are, can not possibility be realised without research to address the global challenges embodied in the goals, and without education that ensures the next generation that comes out of our higher education institutions are well educated in relation to the goals."
Addressing UCD's new membership, and the role it played in the development of the SDGs through the advocacy of Professor Patrick Paul Walsh, UCD School of Politics and International Relations, UNAI Chief Ramu Damodaran said that the University had a strong tradition of linking its research to human development and sustainability.
"When I think of UCD, I like to think of that acronym as the 'university that connects dots' - not only the dots of disciplines of which you agree. But the seven billion plus dots on our planet - each with a complexed arithmetic of its own," he said, at a discussion hosted by the UCD Earth Institute to mark the occasion.
"Linking them together and bringing the things they need – good food, good health, a secure environment, and doing it all together as one absolute whole."
Adding to these remarks, Professor Paul Walsh said: "We know when dealing with global challenges we have to engage in building our capacity, and the capacity of other universities around the world.
"This is why the UNAI is so important... [that] while today is about building capacity at UCD, what it is really about is joining an organisation that will put us in partnership with other universities and other global partnerships to address global challenges."
Following Mr Damodaran's address welcoming UCD into the UNAI, the UCD Earth Institute held a panel discussion was held with four UCD academics who each spoke to their own expertise of working to solve the challenges facing climate, oceans, biodiversity and food systems.
In terms of sustainability, UCD was recently ranked number 22 in the the Times Higher Education (THE) Impact Rankings, an increase of 12 places compared to 2020's benchmarks of universities against the SDGs.
These rankings highlight those universities that are best achieving the realisation of the SDGs by evaluating their performance against the indicators for each Goal in respect of activities including research, education, outreach, and stewardship.
UCD's rise in the Impact Rankings comes following the adoption of its 'Rising to the Future 2020-24' strategy which has 'Creating a Sustainable Global Society' as the first of four strategic themes.
The University also recently published its first 'Sustainability Report' outlining a structured programme designed to embed the SDGs across the University's core activities, and offers many undergraduate and postgraduate courses strongly aligned to UNAI principles – including a new BSc in Sustainability which explores the economic, environmental and social dimensions of sustainability.
By: David Kearns, Digital Journalist / Media Officer, UCD University Relations