Patients to benefit as UCD CRC receives €5.3m for expanded clinical trials
Posted 13 October, 2021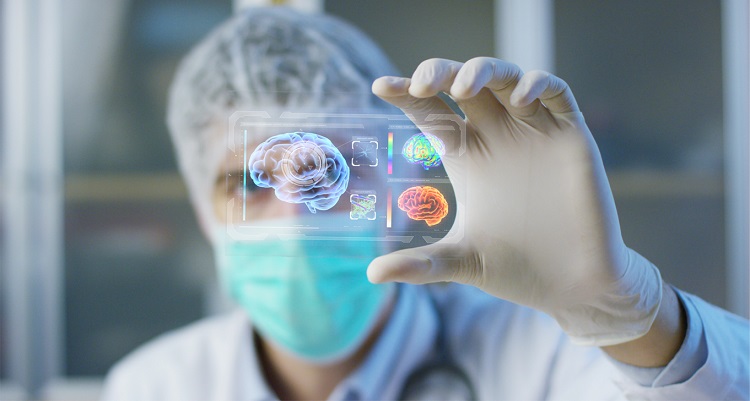 A major €5.3 million investment plan for University College Dublin's Clinical Research Centre (CRC) will greatly increase patient access to clinical trials.
This funding, provided by Health Research Board (HRB), will see more trials being carried out at St Vincent's and the Mater University Hospitals, alongside four new sties; the National Rehabilitation Hospital, the National Maternity Hospital, St Luke's Hospital Kilkenny and Wexford General Hospital.
These expansions are aimed at widening research opportunities focused on rehabilitation, women's health and primary care.
"Across the next five years, this funding from the HRB will allow the UCD CRC to expand the supports available to investigators and to widen our research network, thereby ensuring that more of our hospitals, staff and patient shave access to cutting edge research," said Professor Peter Doran, Associate Dean for Research, Innovation and Impact, UCD School of Medicine, and UCD CRC Director.
"At the [Centre] we already offer a patient-centred environment with comprehensive clinical facilities that provides access to professional and experienced clinical trials support staff for our clinical community.
Adding: "By focusing on enabling technologies and creating pathways to enhanced patient participation and involvement, we will ensure that the HRB investment has the greatest possible impact."
Setup in 2006 as a HRB centre supporting clinical trials to improve health and care of patients across Ireland, the new funding will allow the UCD CRC to continue its efforts to enhance patient-focused research, increase opportunities for patients to participate in clinical trials and increase the critical support available to investigators from facilities, through to study design and sponsorship.
In summary the HBR funding will enable:
Increased access to patients and clinicians to trials.
Expansion of geographical access to research.
Improvement in clinical trial, design, co-ordination and methodology.
Enhancement of integration of clinical research into health system at five network sites.
Expansion of educational programmes to train researchers and clinicians of the future.
Integration of research results into clinical practice.
Embedding of patient perspective in shaping and informing clinical trial design, development and delivery.
"In view of the already vital role that the UCD CRC plays in the clinical research ecosystem, this funding will allow the Centre to deploy even more and better trials driven by improved management, access to more sophisticated technology and recruitment of more patients who are more engaged in benefits of participation in clinical trials and will allow the CRC to deliver improved outcomes for patients," said Professor Michael Keane, Dean, UCD School of Medicine.
"Essentially this very welcome funding will allow the UCD CRC to continue to deliver and to develop it's comprehensive, tailored, responsive and effective suite of enablers of clinical trials"
In the 2019/20 academic year, the UCD CRC participated in over 300 studies and analysed 90,000 samples in its core laboratory.
Over the last five years, its investigators have published 1,700 papers and received 33,000 citation, and since its inception close to 1,000 students, investigators and patients have completed CRC training programmes, which include MSc, patient education and methodology and biostatistics programmes for hospital staff.
By: David Kearns, Digital Journalist / Media Officer, UCD University Relations (with materials from Jane Curtin, UCD School of Medicine)