UCD track stars receive support as Athletics Ireland targets championships
Posted 16 May, 2022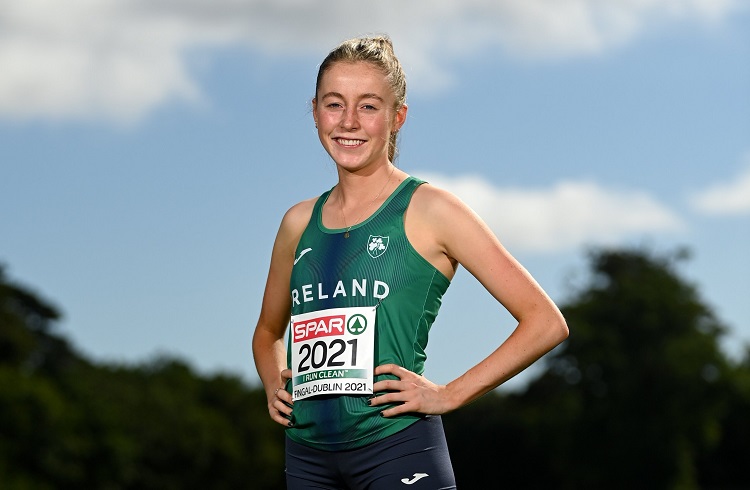 Five high performing athletics at University College Dublin have receive financial support from Athletics Ireland under its Operation Gold Performance Programme.
Ad Astra Academy track star Sarah Healy, who recently set a new Under-23 national 1500m record, was awarded funding at 'International' level, while Darragh McElhinney and Cian McPhilips received support as 'High-Potential' - which aims to help athletes transition out of the under-age rankings.
In total, €442,000 was provided by Sport Ireland to support nineteen individual athletes considered to be 'World Class', 'International' and 'High-Potential'.
Additionally a further €138,000 in direct support was made available to athletes aged 16 to 19, in qualifying year, 20 to 24 years of age, in qualifying year, and over 24, through three separate categories: Emerging Talent, Development, and Discretionary respectively.
UCD sprinter Israel Olatunde, who last year smashed two national indoor records twice in one day, will receive support as an 'Emerging Talent', while national 1500m champion Luke McCann will do so at the 'Development' funding level.
10.35 for @IsraelOlatunde5 at the IMC Belfast #100m #pb pic.twitter.com/lQ8vL1DLgQ

— UCD Athletics Club (@UCDAC_bears) May 14, 2022
"We are delighted to announce this enhanced direct athlete support, which will further aid the preparation of our Performance Athletes towards targeted championships and support the transition of our future stars," said Paul McNamara, Athletics Ireland Performance Director
"We are immensely appreciative of Sport Ireland's increased carding investment in our sport. In the Tokyo cycle we increased our medal count at targeted championships to 25, from 12 during Rio cycle, and have seen a greater number of athletes qualifying to major championships off tougher qualifying standards, and an enhanced depth in the performance level across a range of events."
By: David Kearns, Digital Journalist / Media Officer, UCD University Relations