European Respiratory Society names Professor Silke Ryan as Vice President
Posted 18 October, 2022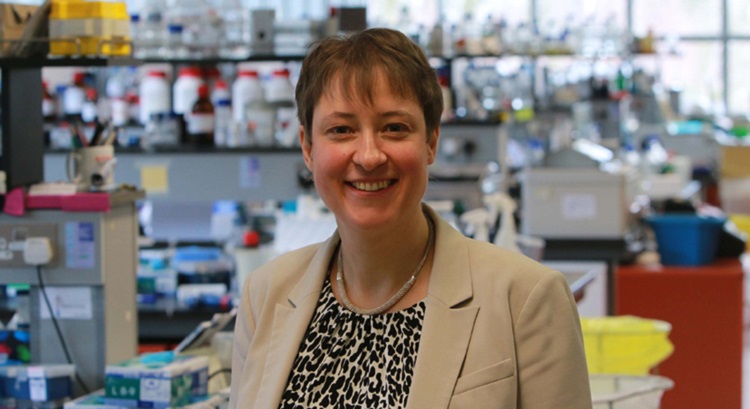 Professor Silke Ryan has been named as incoming Vice President for the European Respiratory Society (ERS), becoming the first woman in Ireland to hold the position.
The Conway Fellow, from the UCD School of Medicine, was elected to the role during the group's annual general assembly in September.
A leading medical organisation in the respiratory field, the ERS is the largest respiratory society in the world with more than 30,000 members across 160 countries.
"This is of course an immense honour and I am grateful to my colleagues in the ERS and within the respiratory community here in UCD and Ireland," said Professor Ryan, who will hold the position for 2022 to 2023.
As incoming Vice President Professor Ryan will successively become ERS President Elect and will become ERS President for 2024–2025, making her a key and influential figure within the respiratory field.
As a organisation, the ERS prioritises science, education and advocacy in order to promote lung health, alleviate suffering from disease and drive standards for respiratory medicine globally.
A Clinical Professor at the UCD School of Medicine and a Consultant in Respiratory and Sleep Medicine at St. Vincent's University Hospital, Professor Ryan's research has been widely published in journals such as Circulation, the American Journal of Respiratory and Critical Care Medicine, Lancet Respiratory Medicine and the European Respiratory Journal.
Her work has a specific interest in respiratory sleep disorders, and her research focuses on the broad subject of cardiovascular disease mechanisms of obstructive sleep apnoea and in particular on the role of adipose tissue inflammation and on inflammatory responses to intermittent hypoxia.
After graduating in medicine from the University of Jena, Germany, in 1998, she received a MD by thesis the following year, and was awarded her PhD degree from UCD in 2006.
Professor Ryan has received multiple international awards including the James Skatrud New Investigator Award from the American Thoracic Society, and the Cournand Lecturer Award from the ERS, which recognises the most successful young European investigator in the field of pulmonary medicine.
By: David Kearns, Digital Journalist / Media Officer, UCD University Relations (with materials from Elaine Quinn, UCD Conway Institute)