Dr Wolfgang Marx elected as President of Society for Musicology in Ireland
Posted 13 April, 2023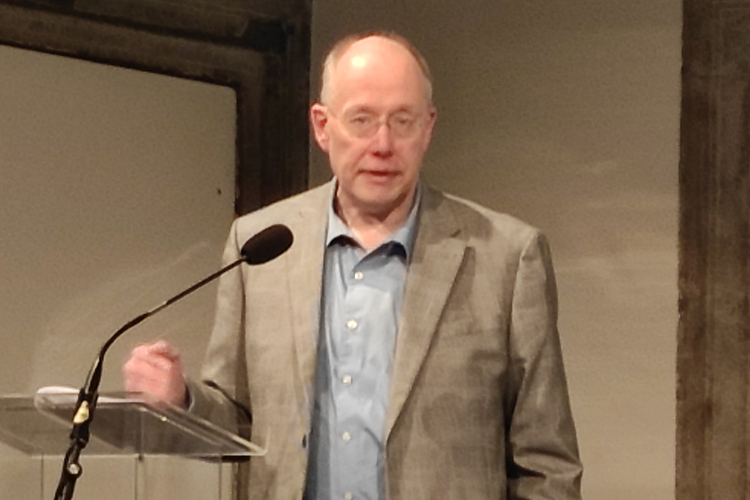 The Society for Musicology in Ireland has named Dr Wolfgang Marx as its President-Elect.
The music scholar from the UCD School of Music was elected to serve as SMI President for 2024 to 2027, and has been a member of the musicology body since its establishment in the early 2000s.
With a research focus on representation of death in music, György Ligeti, post-truth and music, and the theory of musical genres, Dr Wolfgang is an inaugural UCD Innovation Fellow and has served as the Head of his School at UCD on three occasions.
Outlining his plans as SMI President, Dr Wolfgang said he would like to "intensify collaborations with music-related learned societies at both national and international levels" including, the Irish Chapter of the International Council for Traditional Music (ICTM-IE), the Irish chapter of International Association for the Study of Popular Music (IASPM UK), as well as the Royal Musical Association (RMA) and the recently established Network of European Musicological Societies (NEMS).

"Musicology continues to flourish in Ireland – the number and quality of publications, conferences and other events is quite impressive in comparison to that of other, larger countries/societies. Yet several general and discipline-specific challenges remain," he said.

"In our post-pandemic age, digitalisation poses another challenge for both research and teaching. I would like to explore the pros and cons of musicological online research and teaching at SMI level, providing a platform for the sharing of successful initiatives and best practices."

Adding: "I want to develop and safeguard Irish musicology in the context of a neoliberal higher-education environment that focuses predominantly on quantifiable measures and market-oriented outcomes."

Founded in 2003 to serve the growing community of musicologists in Ireland, the SMI aims to foster musical scholarship and generate public awareness of the importance of music teaching and research in higher education and society.
In addition annual plenary and graduate conferences, the society supports and promotes a wide range of musicological activities and research through its careers forum, scholarships and grants, a thesis registry, international partnerships, and its two regular publications, the peer-reviewed Journal of the Society for Musicology in Ireland and the book series Irish Musical Studies.
Membership of the SMI is open to all interested in musicological research.
By: David Kearns, Digital Journalist / Media Officer, UCD University Relations
To contact the UCD News & Content Team, email: newsdesk@ucd.ie