European Research Council awards UCD wave expert coveted 'Proof of Concept' grant
Posted 25 January 2023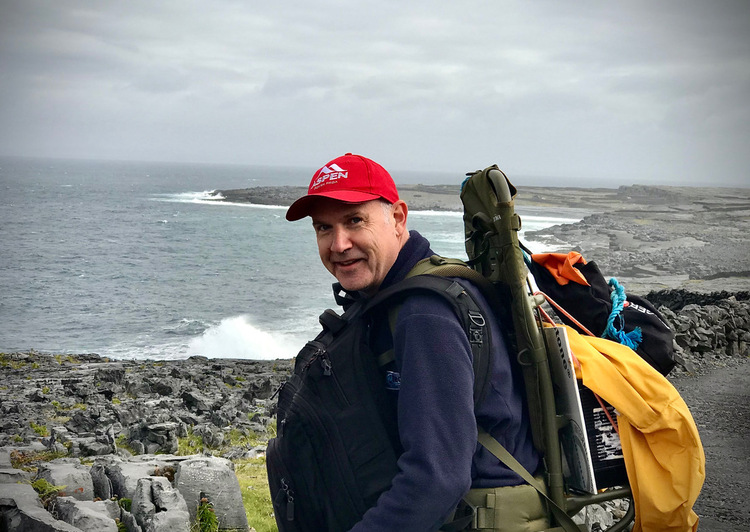 A researcher from the UCD School of Mathematics and Statistics has been awarded a coveted European Research Council (ERC) 'Proof of Concept' grant to aid their development of maritime wireless technology.
Professor Frédéric Dias and his team will use the funding provided by the grant to solve a problem discovered during their research efforts as part of his separate €2.5m ERC Advanced Grant HIGHWAVE project - which is seeking to develop accurate wave models by using fluid dynamics to study the physical mechanisms underlying destructive breaking waves on the ocean's surface.
Such models could help improve ship design, and coastal and offshore infrastructures, as well as help to quantify seabed erosion and air-sea CO2 transfer -used in predicting future climate.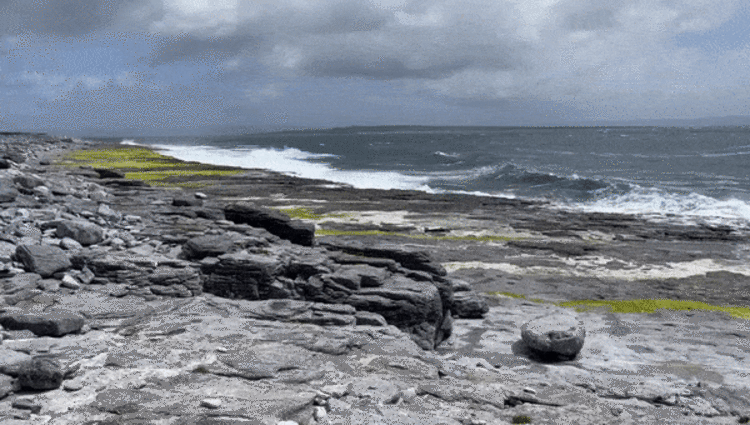 "We discovered a critical gap in all current approaches to ocean wave measurements and maritime communications," said Professor Dias.
"There is no existing technology that provides air and water information of any given sea state in real time.
"The lack of any technique providing instant access to a sea state makes it extremely difficult to adapt to a changing sea state and to act fast."
Professor Dias and his team will fill this gap with REALTIMESEA - a wireless wave sensor technology deployed on a connected buoy to measure and instantaneously transmit raw data of the sea state at a given location, at a very low communication cost.
"Considering that our idea can be extended to a linked network of connected buoys, thus adding a spatial component to the real-time measurements, one can say that the ability to track sea states in real time and space will represent a revolution in wave forecasting, with expected commercial applications for multiple end users," said the researcher at UCD and Ecole Normale Supérieure Paris-Saclay, who is also the Principal Investigator with MaREI, the SFI Research Centre for Marine and Renewable Energy.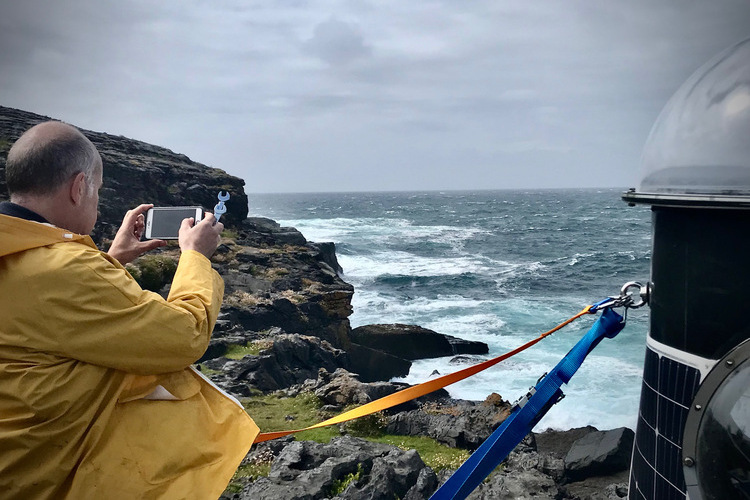 His team are now planning a 12-month trial on Inis Meáin Island, located off the Galway coast, to allow for the optimisation of the system, with further plans to showcase the novel wireless technology by attempting to break the current world record in ship-to-shore distance for a maritime broadband transmission.
Professor Frédéric Dias was one of 90 recipients included in the final round of the 2022 competition for 'Proof of Concept' grants.
The grants, worth €150,000, help researchers to bridge the gap between discoveries stemming from their frontier research and the practical application of the findings, including early phases of their commercialisation.
They are made available as part of the European Union's research and innovation programme, Horizon Europe.
"The ERC Proof of Concept Grants aim to enable innovations, stemming from EU investments in frontier research, reach society and the market faster," said Mariya Gabriel, European Commissioner for Innovation, Research, Culture, Education and Youth.

"We are supporting big ideas turn into true innovation and building a system whereby innovation develops into valuable products and services for citizens."
President of the European Research Council Professor Maria Leptin added: "These Proof of Concept grants are set to help ERC grantees take results from their curiosity-led research towards market. We need to keep investing in such research, it truly feeds commercial or social innovation. Europe needs more of it!"
By: David Kearns, Digital Journalist / Media Officer, UCD University Relations (with materials from Caroline Byrne, UCD Research and Innovation)
To contact the UCD news team, email: newsdesk@ucd.ie