CAO: UCD first preferences match 2022 figures
Posted 9 March, 2023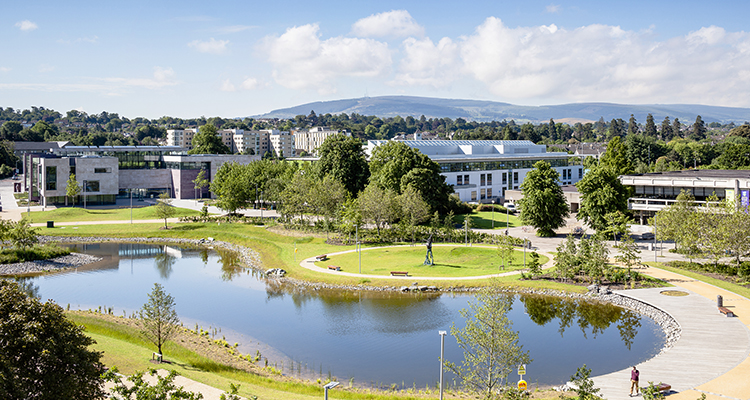 UCD's first preferences are 9,209, matching 2022 figure

University has 13.6% first preference share of all Level 8 degrees
University College Dublin's first preferences for 2023 are almost static with those from 2022;with the CAO registering a very small fall of 0.5% in the number of applicants to the University.

Contrasted with last year, there are 9,209 first preference for UCD this March compared to the 9,253 this time in 2022.
Of particular significance is the increase of over 10.9 % in the number of DARE applicants.
Speaking on the publication of the figures, Professor Barbara Dooley, Acting UCD Deputy President and Acting Registrar said: "The overall figures are returning to more normal levels after the upheaval of COVID.

However, in terms of student choice, there is no doubt that after the surge over the past two years, demand for the human health sector has fallen and every one of our healthcare degrees are down on 2022 first preferences, across medicine, radiography, physiotherapy and nursing."

Adding: "The subjects with the greatest increase in first preferences are Architecture (DN100), up over 20%, Agricultural Science (DN250) up 20%, Commerce (DN650) up 18% and Commerce International (DN660) up 17%.Science (DN200) and Computer Science (DN201) are both up 13%.

"I am particularly pleased to see the increase in DARE applicants nationally and to UCD. We continue to encourage and support these students to join us and add to the richness of our student body."
National Trend
The overall number of applicants to level 8 degrees nationally has fallen by 0.8% to 67,921. Within this overall figure the number of current year's Leaving Certificate students has decreased by 1% and other EU exams students has increased by 7.3%.

A-Level and QQI applicants have increased by 2.5% and 4.5% respectively while the number of mature applicants (over 23 years of age) has fallen by 10.4% and previous 3rd-level applicants by 2.8%.
The number of CAO applicants who have not indicated any course choice at this time is 7,440, up by 653 from 2022. These applicants have until 1 July to complete their course selection.
By Eilis O'Brien, UCD University Relations