Professor Judith Harford elected as Fellow of the Academy of Social Sciences UK
Posted 3 October, 2023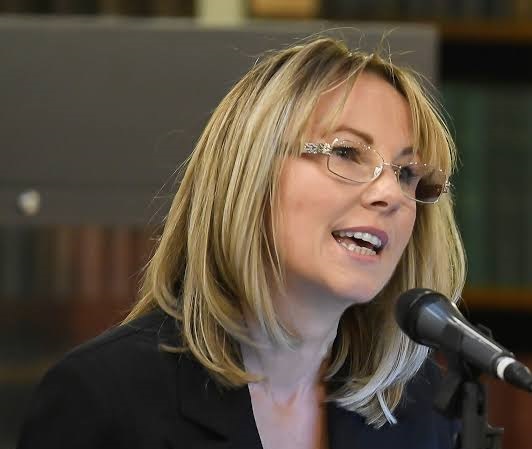 One of world's leading organisations devoted to the study of people and societies, the Academy of Social Sciences UK, has elevated Professor Judith Harford to the rank of Fellow.

Elected for her outstanding contributions to social science, Professor Harford, from the UCD School of Education, was the only scholar to be elected from Ireland among the Academy's 47 newest Fellows and was one of only four recognised for their excellence from outside the UK.

"I am deeply honoured to be conferred as a Fellow of the Academy and to join a community of world-leading social scientists. I look forward to advancing the work of the Academy in both tackling and anticipating global challenges," said Professor Harford.

This autumn's cohort of Fellows were selected through an independent peer review process, and their work spans a range of research areas including housing, homelessness and social care in marginalised communities, sustainable investing and behavioural finance, and international drug policy.

Many of the new Fellows also made outstanding contributions to industry, policy, and higher education.

Professor Harford's research focuses on gender, social class, and inequalities in education.

She was awarded the Irish Research Council Impact Researcher of the Year Award for 2022 in recognition of her work in this area, and she has worked with policymakers to achieve greater equity in and through education.

Professor Harford also leads the Power2Progress project, which is a programme geared towards helping more than 600 senior cycle students across 21 disadvantaged schools across Ireland.
We are delighted to welcome 47 leading social scientists, who highlight the relevance of the #socialsciences in tackling the pressing issues facing society today, to our Fellowship. Some Fellows will be introduced throughout the day. The full list is here: https://t.co/bynKEN71uP pic.twitter.com/sX8qjsQWHg

— Academy of Social Sciences (@AcadSocSciences) October 2, 2023
"It is a pleasure to welcome these 47 leading social scientists to the Academy's Fellowship," said Will Hutton, President of the Academy.

"We warmly welcome them to the Academy and look forward to engaging with them to advance understanding of our contemporary human world and to shape a better future."

Adding: "Throughout their careers so far, they have furthered our understanding, and made practical contributions, in a range of areas including improving the lives of children and adolescents in sub-Saharan Africa, post-conflict educational reforms and the role of education in peacebuilding and working with planning authorities to value ecosystem services.

"I look forward to meeting and working with them to further promote the importance of the social sciences."

The Academy's Fellowship comprises over 1,500 leading social scientists from academia, the public, private and third sectors.

The new Fellows have been elected from 30 UK organisations, including 22 Higher Education Institutions and four non-profits, and from countries beyond the UK including Belgium, Canada, Ireland, and China.
By: David Kearns, Digital Journalist / Media Officer, UCD University Relations
To contact the UCD News & Content Team, email: newsdesk@ucd.ie