HRB names Dr Christine Kelly as awardee of prestigious Clinician Scientist Fellowship
Posted 5 October, 2023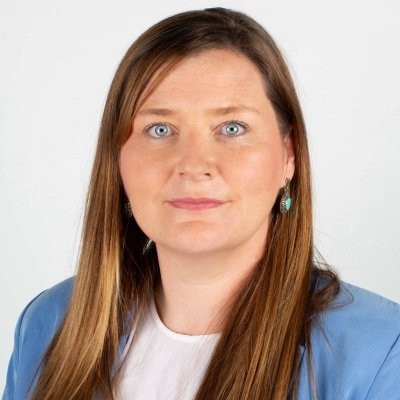 More than one million euro in funding has been awarded to a UCD research team led by Dr Christine Kelly under a key pillar of the Health Research Board's (HRB) efforts to support the career development of outstanding researchers in health and social care.
A clinician specialist in infectious diseases, Dr Kelly, from the UCD School of Medicine, received the funding under the HRB's prestigious dual-track Postdoctoral Fellowship schemes, Applying Research in Policy and Practice (ARPP) and the Clinician Scientist Fellowships (CSF).
Near €6.4m was awarded to 13 research projects through the schemes during this latest round of fellowships, which aim to help post-doctoral researchers in academia and those working as health and social care practitioners to become the future leaders in applied health and social care research in Ireland.
"We are delighted to announce the latest round of funding in these HRB Postdoctoral Fellowship schemes. They are a key pillar in the HRB's Research Career Framework," said Dr Mairéad O'Driscol, HRB Chief Executive.
"This framework provides a coordinated, coherent approach to building the capacity and capability of academic researchers and health and social care practitioners to respond to current and emerging health research needs.
"These awards enable our next generation of talented researchers to consolidate their scientific and professional skills and to progress towards research independence while at the same time enhancing the overall capacity to conduct applied health and social care research in Ireland."

Dr Kelly's project – awarded €1.2m under the CSF scheme – will examine how to improve detection of new infectious threats in people who have recently travelled through the establishment of a surveillance system for healthcare professionals.
It aims to help achieve the following outcomes:
Development of a national optimised pathway for imported fever.
Creation of a national imported fever research database with stored samples and anonymised patient data.
Delivery of a recommendation on how to incorporate metagenomics into the standard pathway.
Provision of regular feedback of detailed information to public health for reporting to European surveillance centres.
Testing for imported fever in Ireland is ad hoc, and the system devised by Dr Kelly and her team would create a new national standard - enabling better outcomes for patients, reducing the impact on hospitals, and providing vital data to public health teams.
We are delighted to announce today funding for 13 new postdoctoral research fellowships. The fellowships support the pipeline of Ireland's future leaders in applied health & social care research, and help them towards research independence.

More https://t.co/3hPfieCCmB pic.twitter.com/zYnaFjsxpR

— HealthResearchBoard (@hrbireland) October 3, 2023
Each successful 2023 awardee of the HRB's dual-track Postdoctoral Fellowship schemes were selected via a rigorous application and assessment process, which included international peer review, public review, and interviews by an international panel of experts for shortlisted candidates.

"Having come through a highly competitive review process, the recipients of these fellowships exhibited immense potential to become future leaders in applied health and social care research," said Dr Anne Cody, Head of Investigator-led Grants, Careers and Enablers at the HRB.

"The HRB fellowship schemes are designed to embed fellows in as supportive an environment as possible, both to enhance their career development and to ensure the delivery of excellent research with clear pathways to impact. Fellows have individualised training and development plans and are supported by a personal mentor and a wider multidisciplinary team."
By: David Kearns, Digital Journalist / Media Officer, UCD University Relations
To contact the UCD News & Content Team, email: newsdesk@ucd.ie